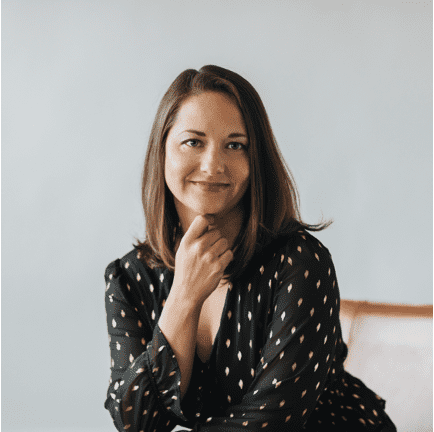 Cady North, MBA, CFP®
We help women dream big and navigate their financial freedom.
Wealthtender Community Connect helps people discover the best financial advisors for their individual needs through their favorite blogs and podcasts.
Click Here to Learn More
Great job!
Add your title
Add your tagline
Add your logo and cover image
Add your social media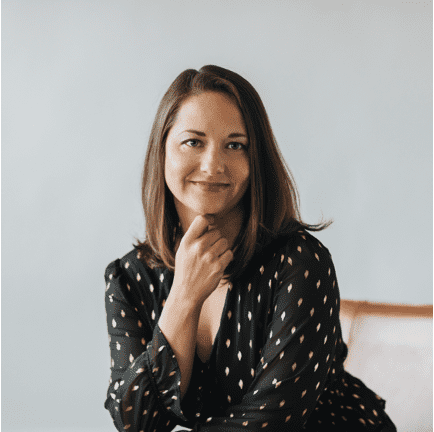 Contact Me
North Financial Advisors
Cady North, MBA, CFP®
San Diego, California
Serving Clients Nationwide
We help women dream big and navigate their financial freedom.
Areas of Focus
Career

Financial Life Planning

Investment Management

Money Psychology

Owning a Business
About Me
My parents were small business owners, and I learned to balance a business checkbook by the age of 13. I spent more than a decade advising high-level executives of Fortune 500 companies while working for industry giants such as Bloomberg and Financial Executives International. I then took the leap to start my own business helping women and entrepreneurs plan for their futures. With offices in both Washington D.C. and San Diego, I am available to meet with you if you live in either region. I also work via virtual screen sharing and video conference so we can work together no matter where you live. My book, The Resiliency Effect includes actionable advice and exercises, as well as chapters dedicated to realizing common dreams such as how to change careers, take a sabbatical, or start a business.
Professional Designations
CERTIFIED FINANCIAL PLANNER™ Professional

Registered Life Planner (RLP)
Affiliations
Fee Only Network

Financial Planning Association

XY Planning Network
Location
704, J Street, San Diego, California, 92101
Compensation Methods
Fee Only

Percentage of Assets Managed

Subscription
What to expect in the first meeting
I only bring on a few new clients every year. I do my best work with people who are ready to embrace all their possibilities and options and build resilience for the future. Does that sound like you? Let's chat more in a free 30-minute session. During this session, we will talk specifically about what we can do to help you build resilience and wealth for the future. Use the 'Book Intro Call' button above to review my services and fees so you have a better idea of what to expect, then schedule a time for us to chat and fill out a short profile to make our phone discussion as productive as possible. I look forward to talking soon!
Offers Investment Management
Yes
About our Firm
North Financial Advisors is a boutique, fee-only financial planning firm that specializes in helping women and entrepreneurs dream big and find more financial freedom in their lives. We are fiduciaries, which means we're about helping you find solutions that work for you, not about selling you things.

If you're like many of our clients, you probably have several competing financial goals and priorities. Maybe you want to start a business one day, but you'd also like to spend some time traveling. We'll work with you to further define and rank your goals and create a plan to get there. We will encourage you every step of the way to DREAM BIG while helping you navigate your finances as life changes.

We have offices in San Diego, CA and Washington, DC, and because we utilize virtual technology, we work with people across the country.
Education
University of Texas at Austin, Bachelor's Degree, Political Science and Government | Georgetown University - The McDonough School of Business , MBA
Volunteer Experience
One of the reasons I love working for myself is I can plan my own schedule and give back time to causes I appreciate. Financial literacy is one of those causes for me and I like to get involved by providing financial planning workshops to local organizations and volunteering with Savvy Ladies.
Who We Serve
Business Owners

Gen Y / Millennials

Single Women

Women in Transition

Women Professionals

Women's Finance
We Want Your Voice to be Heard
Wealthtender exists to help people discover the most trusted and authentic professionals and educators in the finance community.
Your honest reviews of the providers featured in our directories help people decide which providers may be best suited to their individual needs.
The majority of people trust reviews as much as personal recommendations, so what you write in your review should reflect your own opinion and experience with the provider.
Tips for Writing a Helpful Review
Be descriptive. Instead of just saying that you like or dislike a provider, share why. What have you enjoyed most or least about your experience with the provider? Have they helped you overcome a difficult financial challenge or strengthened your knowledge about particular money matters? The more details, the better!
Be honest. Your rating and review should reflect your real experience with the provider.
Stay relevant. Help ensure your review is useful to others by avoiding off-topic discussions or personal opinions not relevant to your direct experience with the provider.
Be objective. Try to highlight both positives and negatives in your review, even if your experience skews heavily in one direction.
Make your review easy to read. Reviews should be readable for others. Use proper grammar, avoid excessive capitalization or punctuation, and be sure to check your spelling.
Be yourself. Don't post as, or pretend to be, someone else, and do not say you're associated with a person or organization with which you are not.
Be nice. Don't write abusive, hateful, threatening, or harrassing content. Avoid personal threats, hate speech, obscentities, or inflammatory language.
Respect the privacy of others. Don't post information that can be used to identity another individual or compromise their privacy.
Report abuse. Thank you for helping us ensure reviews on Wealthtender are useful to everyone. If you suspect possible violations of our guidelines or believe a review is inappropriate, please email support@wealthtender.com with a link to the review in question and reason you believe it violates our guidelines.
Disclaimers
Wealthtender reserves the right to remove a review at any time for any reason. It is at our sole discretion and no one else's, that we decide when a review is against our guidelines.
The reviews posted on Wealthtender are individual and subjective opinions. The opinions expressed in reviews are those of the reviewer and not of Wealthtender, Inc. We do not endorse any of the opinions expressed by reviewers.
Please refer to the Wealthtender terms of service and privacy policy for additional information. 
If you have questions or if we can assist with anything at all, please contact us by email at support@wealthtender.com or call us at (512) 540 – 3811.
Thank you for visiting Wealthtender and giving us the opportunity to serve you.
© 2021 Wealthtender, Inc.