To make Wealthtender free for readers, we earn money from advertisers, including financial professionals and firms that pay to be featured. This creates a conflict of interest when we favor their promotion over others. Learn more. Wealthtender is not a client of these financial services providers.
➡️ Find a Local Advisor | 🎯 Find a Specialist Advisor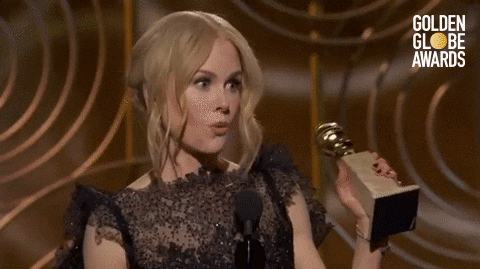 👩🏽‍🤝‍👩🏼
Good morning, ladies.
And gentlemen, too! But today we're asking the guys to take a backseat while we celebrate women who have become leading voices in the personal finance community.
Our newsletter would need to be much longer to feature all of the women we know on Wealthtender who deserve recognition, so we'll look forward to introducing you to many more women we admire in the weeks ahead.
How many CEOs on the Fortune 500 List are women? 👇
---
Wealthtender is a proud sponsor of the 2020 Plutus Awards celebrating excellence in financial media. Congratulations to this year's finalists! 🏆
---
---
–

Recommended Reads
We think you'll enjoy this curated selection of articles from Wealthtender Financial Network partners.
🎭 Lights, Camera, COVID
While spending her twenties traveling the world as a stage manager, Mel paid off her college loans and began focusing on achieving financial independence. And then COVID happened. The stage may have gone dark, but subscribe to her blog and follow her journey as this ambitious arts and travel lover is destined to shine brighter than ever. [brokeGirlRich]
🌎 Radical Retirement
In 2018, Marjolein decided she wanted to retire by age 30. In 2019, she easily hit her savings goals by living on less than $9,000 while traveling through Europe, Central America and the US. How did she do it and what comes next? [Radical Fire]
💻 Laptop Living
The wake up call for Gladice came abruptly when she lost her job in financial services unexpectedly. Four years later, she's paid off her mortgage and earning income working from home while helping others learn how they can follow in her footsteps. [Earn More Live Freely]
🆘 Your Financial Lifeguard
With an established reputation helping professional single and divorcing women pay off debt and significantly increase their net worth, it's no wonder Christine is known as the financial lifeguard. Wondering where husbands hide money during divorce? Just ask Christine. [Christine Luken]
👶 No Going Back
Before she got pregnant, Jacqueline had just completed her MBA and was planning a career change. Halfway through maternity leave, she knew she wanted to be a stay-at-home mom. If you're looking for inspiration, follow the map of Jacqueline's journey. [Mom Money Map]
🏦 Building Bank
Seven years after being crowned Miss Black South Carolina with a platform promoting financial literacy, Fo is known for helping women get out of debt and create the life they want. But first she had to tackle more than $78K of her own student loan debt. Thanks to a memorable church service one Sunday in 2012, Fo knew what she had to do. [Girl Talk with Fo]
⛵ Making (Lots of) Cents
After starting her finance blog in 2012 while working as a financial analyst, Michelle quit her day job in 2013 when her side hustle income doubled her analyst salary. Four years later at age 27, she earned million from her blog and hasn't looked back, whether from the RV or sailboat she and her husband live aboard while traveling the world. [Making Sense of Cents]
---
Listen to This
Recent podcast episodes from Wealthtender Financial Network partners you should listen to next.
💃 Latin Food & Finance
When Jannese isn't publishing mouth-watering Latin recipes on her food blog, Delish D'Lites, you're likely to find her pursuing her passion helping inspire the Latinx community to achieve financial freedom through interviews on her podcast. There's a reason she's a finalist for Best New Personal Finance Podcast in 2020. [Yo Quiero Dinero]
👩🏽‍🤝‍👩🏽 She Wrote the Book (and the Blog)
Bola couldn't find a book about money for women like her… so she wrote one… and then another. And built her blog into one of the top personal finance websites for women, including videos, courses, and now a popular podcast, too. Listen up. [Clever Girl Finance]
---
---
Sponsored:
Wealthtender is proud to partner with innovative companies offering services worth your consideration.
How does $10,000 of free insurance sound? Yes, that's right. Our friends at Harmonic would like to give you a free $10,000 insurance policy to encourage you to build your own personal Safety Net. Join their beta community and get your free coverage here. [Private beta link]
---
–
Who we're following
Social media accounts we think you might want to follow, too.
@richsinglemomma on Instagram.
Why? Because Samantha helps single moms thrive, not just survive. With posts filled with warm smiles, motivational quotes and affirmations, it's clear to us why Samantha has more than 6,000 followers, plus a successful blog and podcast.
The Brightest Stars
Each week we showcase a member of our network who has earned a 5-star review on Wealthtender.
Grace Pomroy is helping couples transform their relationship by having open and honest conversations about money.
---
---
Thanks for helping us grow.
Would your friends enjoy waking up with us each Friday? (We promise to stay on our side of the bed.)
Share the link to today's newsletter and ask them to (gently) press this button:
---
Have a personal finance question you would like answered by members of the Wealthtender Financial Network? Or interested to see an article written on a particular topic? Let us know!
Missed last week's newsletter? [Step into the time machine]
👉 How many CEOs on the Fortune 500 List are women? In 2020, there were 37 female CEOs among the Fortune 500, a record high.
To make Wealthtender free for readers, we earn money from advertisers, including financial professionals and firms that pay to be featured. This creates a conflict of interest when we favor their promotion over others. Learn more. Wealthtender is not a client of these financial services providers.
➡️ Find a Local Advisor | 🎯 Find a Specialist Advisor