To make Wealthtender free for readers, we earn money from advertisers, including financial professionals and firms that pay to be featured. This creates a conflict of interest when we favor their promotion over others. Learn more. Wealthtender is not a client of these financial services providers.
➡️ Find a Local Advisor | 🎯 Find a Specialist Advisor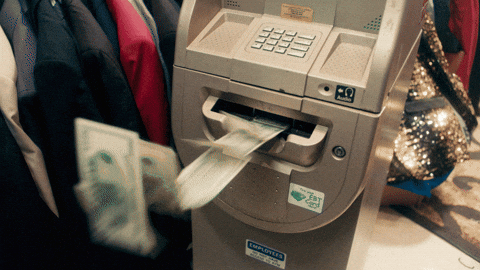 💸
Good morning.
Google is pretty smart, right? 🧠
We're used to typing a single word (or just a couple letters!) in an online search to find Google already knows what we're thinking. 🔮
But pull up your browser and type the word budget into Google. 💻
Actually, it's Friday, so we'll make this easy for you: 👉 budget
Are you surprised by the search results? Did Google guess right? ❓
Perhaps they know us well enough to know budgeting isn't a priority for most people, but after Google reads today's newsletter, your next search for the word budget might just display many of today's recommended reads and listens on page 1. 👏
(And maybe tomorrow we'll see what Alexa and Siri have to say… We're just too afraid to ask.) 🤫
Friday Trivia: Where is the world's loneliest ATM machine located? 👇
The Wealthtender Guide to Frugal & Budget Blogs
Do you get excited when you check the mail and find an envelope filled with coupons? You're not alone! Those savings can add up quickly to help keep your household budget under control.
But do you know all the best tips and tricks to live frugally and within a budget while still enjoying life? Fortunately, there are lots of great frugal living and budget blogs written by people passionate about helping you learn from their own experiences and lifestyle choices. [View the Guide]
---
This Week's Reads & Listens
Enjoy this curated selection of content from Wealthtender Financial Network partners.
🤔 Budget? Why Bother?
Budgeting isn't about feeling enslaved to your money, but just the opposite. "As I began to track my spending, I discovered that having control came with three other major benefits." [Occam Investing]
👛 What's the Purpose of a Budget?
"There is peace of mind knowing that your budget is working to make your life better. To provide freedom from debt so that you can live your best life." Learn more about the 5 purposes of a budget. [Budgeting Faithfully]
💑 Can a Budget Save Your Marriage?
In this article, learn 9 surprising advantages of budgeting your money. And how slush money might even help you make it 'til death do us part. [Money Bliss]
💲 7 Steps to Make a Budget
Could Bella's 7 step guide to creating a budget be the roadmap you're looking for to build your own? [Bella Wanana]
👵 You're Never Too Old to Budget
Budgeting at a younger age can mean having more to spend when you're older. But for seniors living on a fixed income, budgeting becomes even more important. Learn how to create a smart budget for seniors. [Dividend Power]
0️⃣ Starting with Zero
The basic idea with a zero based budget is to give every dollar you make a job or responsibility. Is a zero based budget right for you? [Mr. Jamie Griffin]
🟨 Hate Spreadsheets? Like Highlighters?
So many people are intimidated by budgeting. But don't worry! The highlighter budget method is perfect for those who hate spreadsheets. [Money in Your Tea]
Can't get enough? Check out these articles from members of our community, too:
Still want more? 🔎 Put the WISE Search Engine to work for you.
—
We're excited to introduce you to financial advisors and financial coaches featured on Wealthtender. Visit their profile page to learn more! Know someone who might be a good match? Forward this email and put your matchmaking skills into practice. 🤝
Featured Financial Advisors on Wealthtender
Featured Financial Coaches on Wealthtender
Meet The Latest Financial Counselors to Join Wealthtender:
Check Out The Newest Finance Blogs & Podcasts On Wealthtender:
The Money Galileo

– Learn how to make extra money and manage your finances effectively!

SustainFi – Making sense of sustainable investing.
The Brightest Stars
Each week we showcase a member of our network who has earned a 5-star review on Wealthtender.
Money Saving Central – The Money Saving Blog with a twist! Passionate about Personal Finance, Sales tracking, helping people to live Frugally, Save Money and Cut Costs.
---
---
Thanks for helping us grow.
Would your friends enjoy waking up with us each Friday? (We promise to stay on our side of the bed.)
Share the link to today's newsletter and ask them to (gently) press this button:
---
Have a personal finance question you would like answered by members of the Wealthtender Financial Network? Or interested to see an article written on a particular topic? Let us know!
Missed last week's newsletter? [Step into the time machine]
👉 Friday Trivia: Where is the world's loneliest ATM machine located? In 1998, Wells Fargo installed an ATM at McMurdo Station in Antarctica, perfect if you're looking for cold, hard cash. 🙄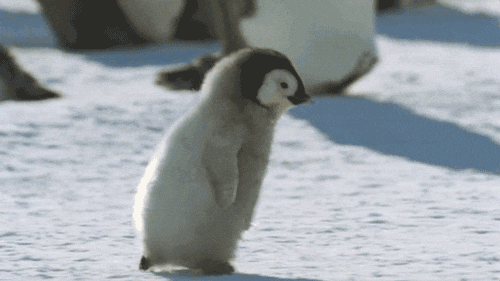 To make Wealthtender free for readers, we earn money from advertisers, including financial professionals and firms that pay to be featured. This creates a conflict of interest when we favor their promotion over others. Learn more. Wealthtender is not a client of these financial services providers.
➡️ Find a Local Advisor | 🎯 Find a Specialist Advisor