Disclaimer: In order to make Wealthtender free for our readers, we earn money from advertisers, including financial professionals and educators who pay to be featured on our platform. Learn more about how we make money.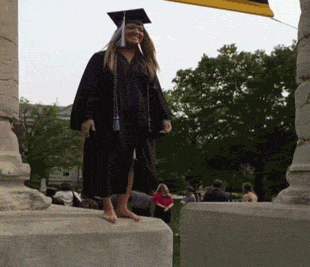 👨‍🎓
Good morning.
As graduation day nears for many college students, what comes next may be more uncertain this year than ever. While the government has offered substantial student loan relief, the pile of debt for many remains formidable. 😳
Today's recommended reads and listens offer wisdom to help graduates and their parents navigate what comes next. 👏
Need a helping hand with your post-graduation plans? Meet the financial advisors and financial coaches on Wealthtender ready to help. 🤝
Friday Trivia: In a commencement speech at Howard University, who spoke these words: "Sometimes you find out what you are supposed to be doing by doing the things you are not supposed to do." 👇
Are Your Student Loans Really As Bad As They Feel
Many people become fixated on the total balance of their outstanding student loan debt and lament how little impact payments seem to have on a monthly basis.
But you can learn how to re-focus your energy and enjoy life more with less student loan stress. [Financial Bliss Coach]
---
Recommended Reads & Listens
Enjoy this curated selection of content from Wealthtender Financial Network partners.
📈 How to Start Investing After College
Getting starting investing after college is confusing. There are so many options, tools, thoughts, blogs to read about, and more. What the heck do you do? [The College Investor]
👩‍🎓 15 Tips Every College Grad Should Know
This advice is not only for my children, my student grads, but also to my younger self in that I wish I had listened to. [The Cents of Money]
🤺 Slay Your Student Debt
Learn six ways to pay off your student debt more quickly to free up money for other important expenses (or fun things like vacations and hobbies). [Financial IQ by Susie Q]
🍕 Benefits of Living Like a College Student
Have you stopped studying but still live like a college student? This may just be what you need to impact your financial future. [Radical Fire]
🦉 Wise Motivational Quotes to Get Out of Debt Fast
If you want to achieve freedom from debt, you must be willing to carefully examine your general attitude towards debt. [Savvy New Canadians]
👫 A Parent's Guide to Student Loans After Graduation
No doubt about, college is expensive and paying for it can be even more expensive. Each family has a different financial situation. [Money Buffalo]
🎧 Debt Solutions & Resolutions
In this podcast episode, Larry interviews Leslie to learn the difference between her law practice and settlement companies. Do you know these tips to avoid bad debt? [Mitlin Financial]
—
Can't get enough? Check out these articles from members of our community, too:
Still want more? 🔎 Put the WISE Search Engine to work for you.
—
We're excited to introduce you to financial advisors and financial coaches featured on Wealthtender. Visit their profile page to learn more! Know someone who might be a good match? Forward this email and put your matchmaking skills into practice. 🤝
Featured Financial Advisors on Wealthtender
Featured Financial Coaches on Wealthtender
The Brightest Stars
Each week we showcase a member of our network who has earned a 5-star review on Wealthtender.
Your Money Geek – Judgment Free Tips, Tricks, and Unique Insights to Make and Save Money.
---
Check Out the Newest Finance Blogs & Podcasts on Wealthtender
---
---
Thanks for helping us grow.
Would your friends enjoy waking up with us each Friday? (We promise to stay on our side of the bed.)
Share the link to today's newsletter and ask them to (gently) press this button:
---
Have a personal finance question you would like answered by members of the Wealthtender Financial Network? Or interested to see an article written on a particular topic? Let us know!
Missed last week's newsletter? [Step into the time machine]
👉 Friday Trivia: In a commencement speech at Howard University, who spoke these words: "Sometimes you find out what you are supposed to be doing by doing the things you are not supposed to do." – Oprah Winfrey (Watch)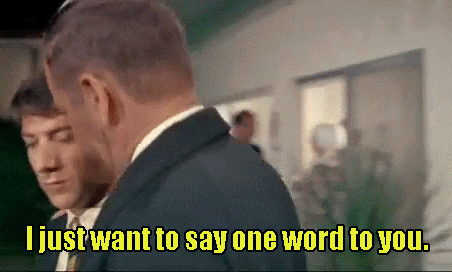 Disclaimer: The information in this article is not intended to encourage any lifestyle changes without careful consideration and consultation with a qualified professional. This article is for reference purposes only, is generic in nature, is not intended as individual advice and is not financial or legal advice.