To make Wealthtender free for readers, we earn money from advertisers, including financial professionals and firms that pay to be featured. This creates a conflict of interest when we favor their promotion over others. Learn more. Wealthtender is not a client of these financial services providers.
➡️ Find a Local Advisor | 🎯 Find a Specialist Advisor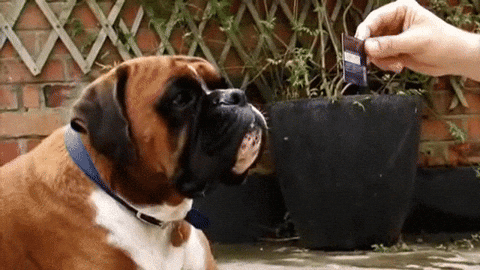 💳
Good morning.
While stimulus checks have helped many Americans reduce credit card debt, millions more are digging out of deeper holes after reductions in income and lost jobs through the worst of the pandemic.
Today's recommended reads offer useful insights whether you need ideas to help pay off your plastic or you're in search of more ways to improve your credit score. 👏
And before we dive in, we'll offer a few suggestions to increase your odds of not losing the next round of credit card roulette (when you let your waiter pick a credit card at random from among the guests at your table to pick up the tab):
Use a Discover Card – It's less likely the restaurant accepts Discover, so your waiter may be inclined to sneak a peek and choose a different card.
Use a plain looking credit card – Your dog is adorable, but if you have a fancy card with a picture of your pug on it, your pug is prone to get picked.
Play at lunch – If the risk of coughing up for all those cocktails at dinner has you sweating already, stick to lunch and you might save a bunch.
Friday Trivia: What is the average credit card debt for Americans and how has it changed since before COVID? 👇
The Best And Worst Ways to Use Your Credit Card
Credit cards are like a power saw. Use them right and you can easily do things with much less effort than without. Use them wrong and you can (figuratively, for cards) cut off your fingers (ouch!!!). Here are the best and worst ways to use your credit cards, and how in some situations, one of the worst ways actually becomes best. 🤔 (Read or Listen)
---
Recommended Reads
Enjoy this curated selection of articles from Wealthtender Financial Network partners.
🤩 Your Credit Score is Important. Or is it?
Your credit score has a significant impact on your finances and even your life. Find out why your credit score is important and a couple times when it's not. [The Loaded Pig]
🔟 Ways to Improve your Credit Score
Your credit score can affect your ability to get mobile phone contracts, monthly car insurance and bank accounts. Here are 10 ways to understand and boost your credit score. [Bee Money Savvy]
🧐 What is a credit score?
Your credit score plays a huge role in your life, whether you know it or not. This single number impacts your job, your housing, and more. [Get Rich Slowly]
9️⃣ Quick and Easy Hacks to Improve Your Credit Score
Here are some simple tricks to help you raise your credit score without much effort. [Go from Broke]
😏 Thinking of Canceling a Credit Card?
Canceling a credit card can be an excellent strategy to avoid increasing your debt load. But there are a few things you will want to consider before you cut up that card. [Maple Money]
💳 The Best Ways to Pay off Your Debt
The best way to pay off your short-term and revolving debt depends on your priorities and what motivates you. [Financial IQ by Susie Q]
—
Can't get enough? Check out these articles from members of our community, too:
Still want more? 🔎 Put the WISE Search Engine to work for you.
We're excited to introduce you to financial advisors and financial coaches featured on Wealthtender. Visit their profile page to learn more! Know someone who might be a good match? Forward this email and put your matchmaking skills into practice. 🤝
Meet the Latest Financial Professionals to Join Wealthtender
Jay W. Rishel, CFP®️ Overman Capital Management​
Eric Nelson Independence Wealth
Featured Financial Advisors on Wealthtender
Featured Financial Coaches on Wealthtender
The Brightest Stars
Each week we showcase a member of our network who has earned a 5-star review on Wealthtender.
Kelley Long's life's calling to help people find their own version of financial bliss.
---
Meet the Newest Finance Blogs & Podcasts to Join Wealthtender
Budget Life List – The savings and shenanigans of a Park Ranger who has big, bold dreams of accomplishing a life list and retiring at 51.
---
---
Thanks for helping us grow.
Would your friends enjoy waking up with us each Friday? (We promise to stay on our side of the bed.)
Share the link to today's newsletter and ask them to (gently) press this button:
---
Have a personal finance question you would like answered by members of the Wealthtender Financial Network? Or interested to see an article written on a particular topic? Let us know!
Missed last week's newsletter? [Step into the time machine]
👉 Friday Trivia: What is the average credit card debt for Americans and how has it changed since before COVID? 👇 The average balance is now around $5,315, down from $6,194 one year ago. (CNBC and CreditCards.com)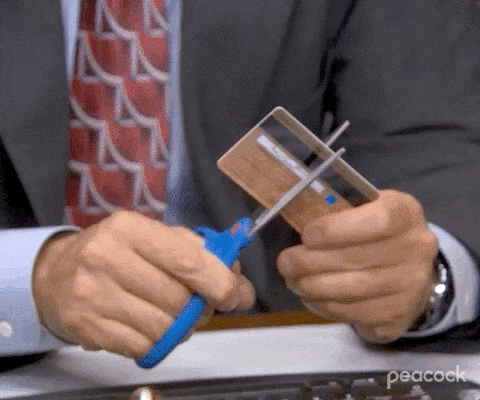 To make Wealthtender free for readers, we earn money from advertisers, including financial professionals and firms that pay to be featured. This creates a conflict of interest when we favor their promotion over others. Learn more. Wealthtender is not a client of these financial services providers.
➡️ Find a Local Advisor | 🎯 Find a Specialist Advisor