To make Wealthtender free for readers, we earn money from advertisers, including financial professionals and firms that pay to be featured. This creates a conflict of interest when we favor their promotion over others. Learn more. Wealthtender is not a client of these financial services providers.
➡️ Find a Local Advisor | 🎯 Find a Specialist Advisor
👩‍💻
Good morning.
Do you own Bitcoin? Ethereum? A digital collectible in the form of an NFT (non-fungible token)?
Or do you steer clear of cryptocurrencies and digital assets?
Love them or hate them, blockchain technologies like cryptocurrencies and NFTs are now part of the investing landscape.
Only time will tell if owning cryptocurrency-related investments will prove to be a smart long-term financial decision. If history is a guide, there will be a few winners, lots of losers, and plenty of Monday morning quarterbacks happy to tell you exactly what to do, exactly too late.
In today's newsletter, we're sharing insights featuring our community of financial professionals and educators to help you extract knowledge from the noise and make more informed choices when deciding whether or not cryptocurrencies and NFTs are right for you.
No matter what you do, we discourage you from investing any amount of money in this area that you can't afford to lose.
And if you do decide to tread in crypto waters or you're already neck-deep, consider hiring a specialist financial advisor with the knowledge and experience to help guide your wild ride to steer clear of scams and tricky tax traps.
Friday Trivia: How rich would you be today if you had invested $100 in the Squid Game cryptocurrency during its pre-sale around October 20, 2021?👇
What is the Certificate in Blockchain and Digital Assets (CBDA)?
With money pouring into cryptocurrencies such as Bitcoin and Ethereum in recent years and the growing excitement for NFTs, investors are searching for advisors who are experts in the digital asset space.
Let's look at what this Certificate is and how you may benefit from working with an advisor holding their CBDA certification.
[Read or Listen]
---
Q: What do you suggest investors consider if they are brand new to investing in cryptocurrencies?

"Do your research and due diligence before jumping in: learn the basics of blockchain and cryptocurrencies. Start slowly (don't invest more than you're comfortable losing) and buy small amounts over time (the concept of dollar cost averaging). Cryptocurrencies can have very wide price swings compared to publicly traded stocks, so brace yourself for volatility."

Ryan Firth (Mercer Street)
---
This Week's Reads & Listens
Enjoy this curated selection of content from Wealthtender Financial Network partners.
😅 7 Lessons Learned From Investing In Cryptocurrencies
"Investing in cryptocurrencies is a crazy ride… If you follow these couple of rules, I believe you'll be able to have fun with it!" [Radical FIRE]
❓ Is Crypto a Good Long-Term Investment?
"We don't own cryptocurrency. We have no immediate plans to buy cryptocurrency… Simultaneously, the technology, mathematics, and philosophy behind cryptocurrency is super cool…" [Trip of a Lifestyle]
⛓ Looking for a Financial Advisor Cryptocurrency Specialist?
A financial advisor specializing in cryptocurrencies and non-fungible tokens (NFTs) can help you make smarter money moves with these digital assets. [Wealthtender]
🧐 Crypto Is Not What You Think
"Cryptocurrency is not an investment….with the price swings cryptocurrencies experience, kindled with the lack of interest payments or profit distributions, crypto is solely speculative." [Mile High Finance Guy]
🌍 A "Super" Virtual World?
"This episode is for you if like me you want to know more about NFTs: Is it all just hype? A fad? Or the next big thing? Let's find out!" [Joney Talks Podcast]
👨‍⚕️ Physician Cryptocurrency Group & Bitcoin
A Q&A with Quentin Lobb, founder of the Facebook Physician Cryptocurrency Group, sharing insights about cryptocurrency and advice to those who are considering putting it in their portfolio. [XRAYVSN]
💸 Cryptocurrency as "Insurance"?
"I would start now by exploring options for assets that are resistant to confiscation, can be moved easily across borders, and used for micropayments." [Financial Freedom Countdown]
–
Can't get enough? Check out these articles from members of our community, too:
Still want more? 🔎 Put the WISE Search Engine to work for you.
–
We're excited to introduce you to financial advisors and financial coaches featured on Wealthtender. Visit their profile page to learn more! Know someone who might be a good match? Forward this email and put your matchmaking skills into practice. 🤝
Meet the Latest Financial Advisors to Join Wealthtender
---
---
---
The Brightest Stars
Each week we showcase a member of our network who has earned a 5-star review on Wealthtender.
The House Hacking Podcast – Whether you want to have extra money in your budget to pay down debt, to get ahead financially or to learn about real estate investing, there is no better place to get started than House Hacking.
---
---
Thanks for helping us grow.
Would your friends enjoy waking up with us each Friday? (We promise to stay on our side of the bed.)
Share the link to today's newsletter and ask them to (gently) press this button:
---
Have a personal finance question you would like answered by members of the Wealthtender Financial Network? Or interested to see an article written on a particular topic? Let us know!
Missed last week's newsletter? [Step into the time machine]
👉 Friday Trivia: How rich would you be today if you had invested $100 in the Squid Game cryptocurrency during its pre-sale around October 20, 2021?
Ok. Trick question. But we're trying to make a point. 😅 The Squid Game cryptocurrency launched in October 2021 proved to be a scam, unaffiliated with the hit TV show and now trades for around zero.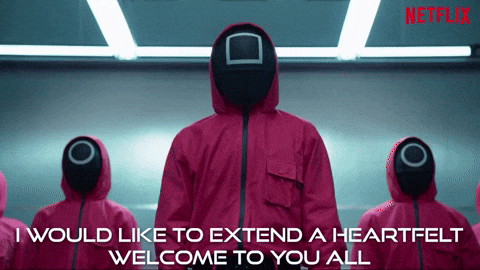 To make Wealthtender free for readers, we earn money from advertisers, including financial professionals and firms that pay to be featured. This creates a conflict of interest when we favor their promotion over others. Learn more. Wealthtender is not a client of these financial services providers.
➡️ Find a Local Advisor | 🎯 Find a Specialist Advisor