Disclaimer: In order to make Wealthtender free for our readers, we earn money from advertisers including financial professionals who pay to be featured on our platform. This creates a natural conflict of interest when we favor promotion of our clients over other professionals not featured on Wealthtender. Learn how we operate with integrity to earn your trust.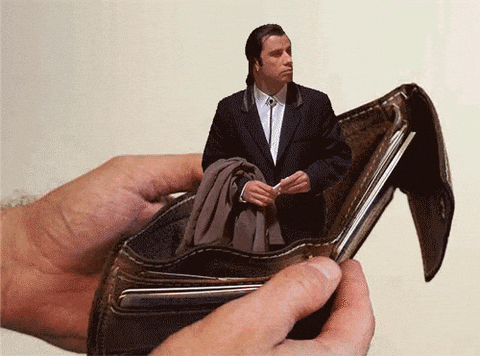 🙈
Good morning.
Are you among the 44% of Americans who have a mortgage to pay on your house? Or one of the 43 million Americans with student loan debt? 💸
Sure, many of us have quite a bit of debt to pay off, but that's not necessarily a bad thing. After all, mortgages help us become homeowners and student loans open doors to higher education that can significantly increase earnings over a lifetime. 👏
But this doesn't make the first of each month any easier knowing yet another large payment is due, often with no end in sight. 😅
Today's recommended reads and listens feature inspiring stories of people who were tired of dreading the first of the month and found ways to pay off their debts on a path towards financial independence. 🥳
You'll gain ideas you can implement on your own, and if you prefer a guide who can help you develop a personalized plan to put a dent in your debt, the financial coaches and financial advisors featured on Wealthtender are ready to help. 🤝
Friday Trivia: What is the average mortgage debt for Americans? 👇
3 Steps to Take When You're Drowning in Debt
Getting debt under control is never simple, but these three steps are definitely worth considering if your monthly repayments are starting to overwhelm you. Read more…
---
This Week's Reads & Listens
Enjoy this curated selection of content from Wealthtender Financial Network partners.
🏠 Mortgage? What Mortgage?
I bought my first rental property, a duplex, at the age of 19. A little less than four years later, it was paid off. Want to know how she did it? [Hey You Finance]
✅ How To Get Out Of Debt – The Complete Guide
This 3 step process sets the foundation that can literally translate your debt into wealth and transform your financial situation for a lifetime. [Financial Mentor]
👩‍🎓 Graduated with a ton of Student Debt?
I've been there. Here's a step-by-step guide for new graduates who have student debt or anyone who wants to start paying off their student loans. [TwentyFree]
📱 There's an App for That
Jackie Beck paid off over $147,000 debt and created the award-winning "Payoff Debt" app. She shares her story with Bobbi in this podcast episode. [CentsAble Chat & Jackie Beck]
💪 Ready to Get Financially Fit?Let's take a look at what it means to be financially fit as well as 5 ways to improve your financial fitness. [Dividend Power]
❄ Create a Debt Snowball Spreadsheet
Have mountains of debt? Learn how you can create a spreadsheet to tackle your smaller debts first and watch the snowball grow as your debt melts away. [Mr. Jamie Griffin]
💲 5 Simple Steps to Pay Off Your Debt
So you have debt. The next question is…..how do you pay off debt? Even better, how do you get out of debt fast!? [Our Life on Fire]
⏳ Got 30 Minutes?
Following these 6 milestones may put thousands back in your pocket from interest savings and move up your debt-free date by months. [Saved by the Cents]
😅 Not a Lot of Money, But Need to Pay Off Debt?
For those with little to no extra money to put toward their debt each month, this may be the absolute best way. [Atypical Finance]
Can't get enough? Check out these articles from members of our community, too:
Still want more? 🔎 Put the WISE Search Engine to work for you.
—
We're excited to introduce you to financial advisors and financial coaches featured on Wealthtender. Visit their profile page to learn more! Know someone who might be a good match? Forward this email and put your matchmaking skills into practice. 🤝
Featured Financial Coaches on Wealthtender
The Brightest Stars
Each week we showcase a member of our network who has earned a 5-star review on Wealthtender.
Simple Passive Cashflow Podcast – Join me in my journey as I build my own portfolio with large syndications in multi-family apartments, mobile home parks, self storage, assisted-living, and buy-hold turn-key rental real estate. We build passive streams of cashflow with each rental so we can have the freedom to quit our jobs to do what we truly want.
---
---
Thanks for helping us grow.
Would your friends enjoy waking up with us each Friday? (We promise to stay on our side of the bed.)
Share the link to today's newsletter and ask them to (gently) press this button:
---
Have a personal finance question you would like answered by members of the Wealthtender Financial Network? Or interested to see an article written on a particular topic? Let us know!
Missed last week's newsletter? [Step into the time machine]
👉 Friday Trivia: What is the average mortgage debt for Americans? According to Experian, the average outstanding mortgage balance for Americans in 2020 was $208,185.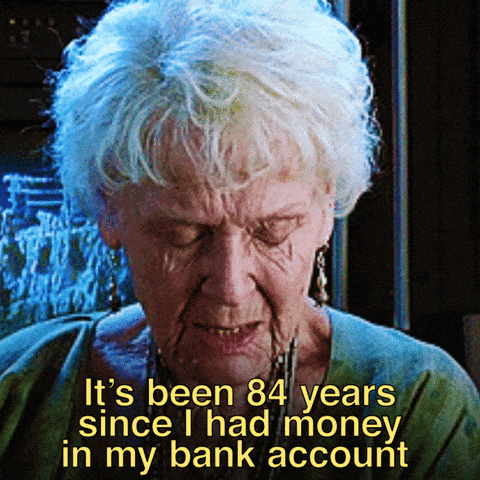 Disclaimer: The information in this article is not intended to encourage any lifestyle changes without careful consideration and consultation with a qualified professional. This article is for reference purposes only, is generic in nature, is not intended as individual advice and is not financial or legal advice.