To make Wealthtender free for readers, we earn money from advertisers, including financial professionals and firms that pay to be featured. This creates a conflict of interest when we favor their promotion over others. Learn more. Wealthtender is not a client of these financial services providers.
➡️ Find a Local Advisor | 🎯 Find a Specialist Advisor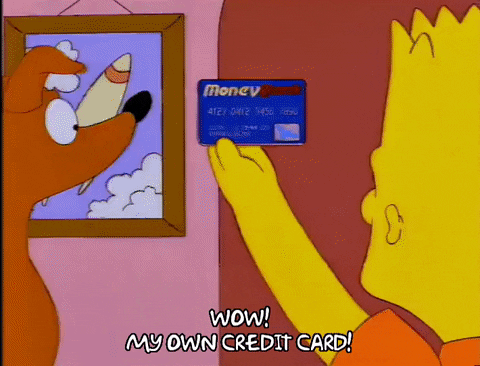 💳
Good morning, cardholders.
You may not be a professional athlete, but that doesn't mean you're not being measured by how high you score. Your score?
We're talking about your credit score. Like it or not, these 3 digits can mean the difference between a home loan at a rock bottom rate or no loan no matter the cost.
But it's not just buying a house that's impacted by your score, so it's important to ask yourself: Do I get the credit I deserve? 🤔
Today we're helping you answer that question and serving up a holiday heaping of recommended reads and listens with ideas to make your credit score soar.
What is the average American's credit score? 👇
---
Recommended Reads
We think you'll enjoy this curated selection of articles from Wealthtender Financial Network partners.
💸 Are You (Credit)worthy?
What's in your credit score? Who's tracking it? And how you can save big money by improving it? For such an important topic, we're serving up two articles, one from Money Saved is Money Earned and another from Stocks and Coffee to get your mind percolating.
🙋‍♀️ But Why?
If you still need to be sold on why it's important to improve your credit score, Marco shares 5 quick reasons why your wallet will thank you. [Carreira Finance]
➕ 150 Points
Jason promised himself he would get current on his bills and begin the process to eliminate his debt. Eight months later, his credit score improved more than 150 points. This approach worked for Jason. Could it work for you? [My Money Chronicles]
➕ 300 Points
When her credit score was 515, Karen couldn't live in the community she desired and may have been skipped over for job offers, too. But with the disciplined 5 step approach she shares with her readers, Karen joined the 800 club and hasn't looked back. [Debt Free Lab]
🪓 Credit Score Hacks
If a disciplined approach to increasing your credit score sounds like a drag, consider the tips shared by Go From Broke and The Savvy Couple to hack your score higher.
📞 Wrong Number?
Your credit score is important. What if it's wrong? Unfortunately, errors occur all too often and your finances can suffer as a result. Fortunately, you can get your credit score fixed, but be ready to look in the mirror to find your fixer. [Average Joe Finances]
🔨 Credit Repair (Or Despair?)
If doing it yourself sounds daunting, a credit repair company may be able to help. But there's a minefield of shady operators to avoid and scams to steer around. Read these FAQs first. [How to Fire]
🏡 The Score for Real Estate Investors
Sandra's high credit score is no match for Billy's shoddy credit when it comes to securing a high LTV and low interest rate on the rental property purchase. The names may be fictitious, but the story is real. Don't be a Billy. [SparkRental]
🚑 Medical Bills & Your Credit
When the medical bills pile up, can your credit get beaten down? The short answer is yes, but the 180 day law and the tips in this article can help you keep your credit score healthy. [Arrest Your Debt]
🤑 Don't Forget the Perks!
Your credit score is high and your APR is low. Congratulations! It's time to put all those perks your credit cards offer to work! Tis shares how her passion for plastic started in college and got her in to see Clapton. [Tis But a Moment]
📏 Does What Gets Measured Matter?
"Generally speaking, the people that tend to obsess over their credit score are doing so because it's something concrete they can measure… There are better ways to track your overall financial wellness." [Financial Bliss with Kelley Long]
Listen to This
Recent podcast episodes from Wealthtender Financial Network partners you should listen to next.
🎧 Canadian Credit
You don't have to live in Canada to learn useful tips about tackling your debt and improving your credit score in this conversation between Gloria and her friend Albert. [Miss Findependent]
We're excited to introduce you to financial advisors and financial coaches featured on Wealthtender. Visit their profile page to learn more! Know someone who might be a good match? Forward this email and put your matchmaking skills into practice. 🤝
Matt Goff
Fee-Only | Fully Independent | Fiduciary
Jen Hemphill
Dinero done with confidence.
Stephanie McCullough
Dedicated to women who want a true partner in $$ decision-making.
The Brightest Stars
Each week we showcase a member of our network who has earned a 5-star review on Wealthtender.
Money Date by Zeta is an online love and money magazine with articles, tools, and guides to help couples grow their financial futures.
---
---
Thanks for helping us grow.
Would your friends enjoy waking up with us each Friday? (We promise to stay on our side of the bed.)
Share the link to today's newsletter and ask them to (gently) press this button:
---
Have a personal finance question you would like answered by members of the Wealthtender Financial Network? Or interested to see an article written on a particular topic? Let us know!
Missed last week's newsletter? [Step into the time machine]
👉 What is the average American's credit score? According to Experian as reported by Business Insider, the average credit score in the US is 688.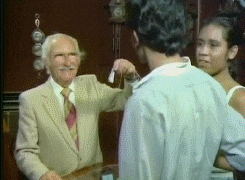 To make Wealthtender free for readers, we earn money from advertisers, including financial professionals and firms that pay to be featured. This creates a conflict of interest when we favor their promotion over others. Learn more. Wealthtender is not a client of these financial services providers.
➡️ Find a Local Advisor | 🎯 Find a Specialist Advisor