To make Wealthtender free for readers, we earn money from advertisers, including financial professionals and firms that pay to be featured. This creates a conflict of interest when we favor their promotion over others. Learn more. Wealthtender is not a client of these financial services providers.
➡️ Find a Local Advisor | 🎯 Find a Specialist Advisor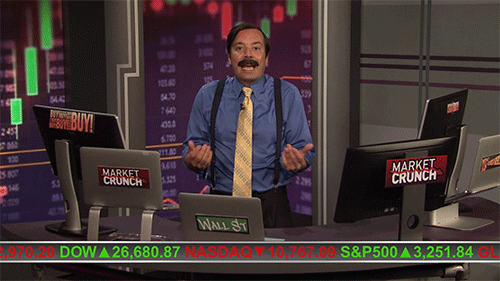 💸
Good morning.
Buy low! Sell high! Buy the dip! Sell! Sell! Sell! 😱
The last year has seen countless headlines in the Wall Street Journal and 'breaking news' reports on CNBC covering the fast trading in and out of meme stocks. While this might be considered an extreme form of active investing, traditional approaches to active management are much less frantic and arguably considerably more thoughtful. 📈
While last week's newsletter focused on investing in index funds, today's recommended reads will help you decide if active management is right for you. And fortunately, it's not an either/or choice. A portfolio combining passively managed index funds with individual stocks or actively managed funds may offer the best of both worlds. ☯
And whether it all sounds overwhelming or you simply prefer the help of a professional, you'll find financial advisors on Wealthtender ready to help. 😅
Friday Trivia: What does CNBC stand for? 👇
Financial Advisors Who Buy Individual Stocks and Bonds
While low cost index mutual funds and ETFs have surged in popularity among do-it-yourself investors and financial advisors alike, investing directly in individual stocks and bonds could offer many potential benefits depending upon your unique circumstances.
But investing in individual securities comes with additional risks and requires considerable time, knowledge and discipline to thoughtfully build and maintain diversified portfolios of stocks and bonds to achieve desired outcomes.
Is a financial advisor who invests directly in stocks and bonds right for you?
[Let's Find Out]
---
Recommended Reads & Listens
Enjoy this curated selection of content from Wealthtender Financial Network partners.
📊 Is Dividend Growth Investing Better Than Index Investing?
Why is dividend growth investing better than index investing? This is a controversial topic and the subject of many debates. [Dividend Power]
🌜 To the Moon!
Moonshot investing involves buying stocks in companies you believe will have a meteoric rise. It's not for the faint of heart. [Financial Freedom Countdown]
💻 DIY Investing
Learning how to invest for yourself can feel very daunting. But it doesn't have to be complicated. [Handful of Thoughts]
🤖 Are Robo-Advisors Doomed?
Most robo-advisors practice some form of a passive index fund investing approach. If they're all doing it, are they all doomed? [Barbara Friedberg Personal Finance]
Can't get enough? Check out these articles from members of our community, too:
Still want more? 🔎 Put the WISE Search Engine to work for you.
—
We're excited to introduce you to financial advisors and financial coaches featured on Wealthtender. Visit their profile page to learn more! Know someone who might be a good match? Forward this email and put your matchmaking skills into practice. 🤝
Featured Financial Advisors on Wealthtender
Featured Financial Coaches on Wealthtender
The Brightest Stars
Each week we showcase a member of our network who has earned a 5-star review on Wealthtender.
Millennial Investments – Wealth Building for Millennials
---
---
Thanks for helping us grow.
Would your friends enjoy waking up with us each Friday? (We promise to stay on our side of the bed.)
Share the link to today's newsletter and ask them to (gently) press this button:
---
Have a personal finance question you would like answered by members of the Wealthtender Financial Network? Or interested to see an article written on a particular topic? Let us know!
Missed last week's newsletter? [Step into the time machine]
👉 Friday Trivia: What does CNBC stand for? CNBC was established on April 17, 1989, as a joint venture between NBC and Cablevision as the Consumer News and Business Channel.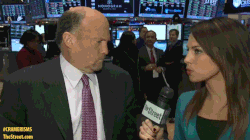 To make Wealthtender free for readers, we earn money from advertisers, including financial professionals and firms that pay to be featured. This creates a conflict of interest when we favor their promotion over others. Learn more. Wealthtender is not a client of these financial services providers.
➡️ Find a Local Advisor | 🎯 Find a Specialist Advisor