Disclaimer: In order to make Wealthtender free for our readers, we earn money from advertisers, including financial professionals and educators who pay to be featured on our platform. Learn more about how we make money.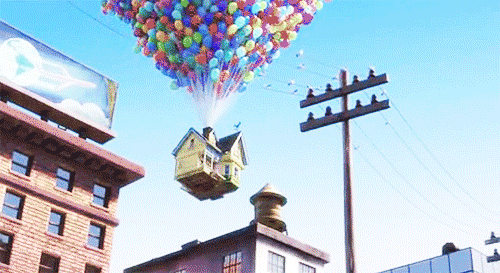 🏠
Good morning.
If you've ever heard of alternative investments, it might be hard to believe that something as mundane as real estate would fit the bill.
Perhaps with billions or trillions now invested in cryptocurrencies, investing in rental homes and other investment properties should be considered mainstream? 🧐
Regardless, investing in real estate can make you rich. And poor. And if you're lucky, rich again.
Today's recommended reads and listens will help you decide if real estate is right for you.
—
Could house-hacking help you make ends meet? Thinking about investing in a REIT? The financial coaches and financial advisors on Wealthtender are ready to help. Isn't that neat? 👏
Friday Trivia: Where can you watch the sunset twice each day? 👇
The Wealthtender Guide to Real Estate Blogs
Making money in real estate also comes with risks and trade-offs you need to consider, so it's important to take the time to become an informed real estate investor. [View the Guide]
---
Recommended Reads & Listens
Enjoy this curated selection of content from Wealthtender Financial Network partners.
💲 It's Getting Real
"If you look at the very wealthy (in any country) and see how generational wealth is built, it is typically real estate holdings that form the backbone. Tax laws in America have been designed to promote real estate as a wealth building tool." [XRAYVSN]
🏠 The Beginners Guide to Real Estate Investing
The old real estate adage "location, location, location" is true not only for those who are buying properties to use themselves but also for those buying properties to renovate and sell or rent to others, as well. [The Savvy Couple]
💸 21 Tax Deductions for Landlords in 2021
Real estate comes with some of the best tax advantages in the world. But tax laws change fast, so investors need to stay on top of real estate tax deductions. [Spark Rental]
🚫 Vacation Rentals are NOT Passive Investments

After weeks investing in my real estate education, I realized the gross error of the vacation rental business. [Accidentally Retired]
🏡 Two Years to Retirement with Real Estate
In 2017 they bought their first rental property and two years later they hit their 11th property and are now ready to retire this summer. [The FI Show]
🚌 Recreational Vehicle or Cash Cow?
When most people think of real estate investing, mobile homes probably don't come to mind. Yet Rachel cash-flows $10k a month from her portfolio of mobile homes. Are your wheels spinning? [Side Hustle Nation]
📈 Home is Where the Hack is
The idea of house hacking is very simple. The goal is to reduce or eliminate your housing costs. And this is the ultimate guide. [FI by REI]
🏠 From House-Hack to Rental Real Estate
"Was buying my first home with the intention of renting it out indefinitely a good idea?" [Tis But a Moment]
💡 Learn from My Experience

"These are the lessons I learned from my experience owning and recently selling my first investment property." [Have Your Dollars Make Sense]
—
Can't get enough? Check out these articles from members of our community, too:
Still want more? 🔎 Put the WISE Search Engine to work for you.
—
We're excited to introduce you to financial advisors and financial coaches featured on Wealthtender. Visit their profile page to learn more! Know someone who might be a good match? Forward this email and put your matchmaking skills into practice. 🤝
Featured Financial Advisors on Wealthtender
Featured Financial Coaches on Wealthtender
The Brightest Stars
Each week we showcase a member of our network who has earned a 5-star review on Wealthtender.
Average Joe Finances Podcast – Our mission is to help people realize their growth potential no matter their income level. We want you to become financially independent as we aspire to do the same. 
---
Check Out the Newest Finance Blogs & Podcasts on Wealthtender
---
---
Thanks for helping us grow.
Would your friends enjoy waking up with us each Friday? (We promise to stay on our side of the bed.)
Share the link to today's newsletter and ask them to (gently) press this button:
---
Have a personal finance question you would like answered by members of the Wealthtender Financial Network? Or interested to see an article written on a particular topic? Let us know!
Missed last week's newsletter? [Step into the time machine]
👉 Friday Trivia: Where can you watch the sunset twice each day? Towering 2,722 feet above the streets below, the Burj Khalifa in Dubai offers lucky and quick visitors the chance to watch the sunset twice from two observation decks – once from the ground, and after a quick trip to the top, watch the sun slip over the horizon one more time!
Disclaimer: The information in this article is not intended to encourage any lifestyle changes without careful consideration and consultation with a qualified professional. This article is for reference purposes only, is generic in nature, is not intended as individual advice and is not financial or legal advice.