Disclaimer: In order to make Wealthtender free for our readers, we earn money from advertisers including financial professionals who pay to be featured on our platform. This creates a natural conflict of interest when we favor promotion of our clients over other professionals not featured on Wealthtender. Learn how we operate with integrity to earn your trust.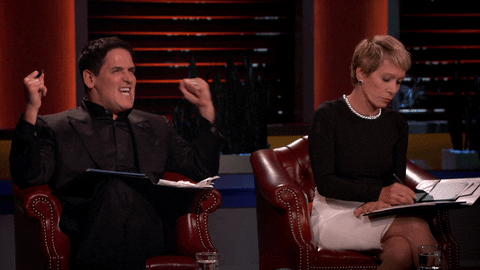 🏪
Good morning.
Owning a small business offers the potential for outsized rewards and the guarantee of countless risks. 🦈
Today we're featuring stories that will inspire you, whether you're thinking of making the leap to a business of your own, or just dipping your toes in the entrepreneurial waters with a freelancing gig or side hustle. 🏃‍♀️💨
But remember, going out on your own, doesn't mean you're alone. Surrounding yourself with mentors who can offer an extra set of eyes and a financial advisor or coach experienced with financial planning for business owners can help you accelerate your path to profitability. 💰
Friday Trivia: What percentage of businesses in the US are owned by women? 👇
Financial Planning for Business Owners
As a business owner, you may decide the best financial advisor for you is one who specializes in understanding the unique financial planning challenges and opportunities commonly faced by entrepreneurs. (Read or listen to this article) 
---
Recommended Reads
Enjoy this curated selection of articles from Wealthtender Financial Network partners.
👩‍🎨 Top 10 Money Mistakes of Creative Entrepreneurs
Are you charging too little for the product or service you offer? Is the shiny object distracting you from your most important activities? If you're a creative entrepreneur, you may want to print this article and read it each morning with your coffee. [Christine Luken]
👩‍💼 The Value of a Financial Advisor for Your Small Business
A financial advisor can focus on what they do best, so you can focus on what you do best: Successfully manage and run your business. [Wealthtender]
💻 From Zero to Six Figures
For Kelan and Brittany, what began as a passion project became their full-time income allowing them to quit their day jobs. $43,000 in one month from a finance blog? After lots of hard work by these digital business owners, yes! [The Savvy Couple]
💘 Book of Love
If you have a passion for passion, could self-publishing romance novels be the small business you'll fall in love with? The riches are in the niches according to this successful romance author interviewed by Suchot. [The Curious Frugal]
🤝 How to Get Clients as a New Freelancer
If you're in the business of you being the business, figuring out how you'll find your first clients can feel especially intimidating. These 8 ways to get started can help.[Before You Go Freelance]
💸 Sales Minus Profits = Expenses
By giving the dollars in your business a purpose, you'll learn to spend less and ensure you get paid, taxes are covered and your business is profitable. [Rocky Lalvani]
🤔 Starting an Online Business
Getting started may be the hardest part, but with a few tips to consider if you're thinking about building an online business, you'll be on your way. [My Life, I Guess]
👛 Tax Deductions for Small Businesses
With COVID impacting small business owners especially hard, it's more important than ever to talk about tax deductions that are available for small businesses. [Bella Wanana]
🏃‍♂️ Side Hustle to Main Hustle
For many small business owners, it was their side hustle that grew and allowed them to leave their corporate career behind. For Sam, replacing her full-time income only took two months. [How to Fire]
Listen to This
Recent podcast and YouTube shows from Wealthtender Financial Network partners you should listen to next.
👑 The Money Queen
Making the leap working for large companies to becoming a solo entrepreneur, this second generation Chinese born immigrant shares her story in this interview of how she became known as the money queen. [Average Joe Finances]
We're excited to introduce you to financial advisors and financial coaches featured on Wealthtender. Visit their profile page to learn more! Know someone who might be a good match? Forward this email and put your matchmaking skills into practice. 🤝
The Brightest Stars
Each week we showcase a member of our network who has earned a 5-star review on Wealthtender.
That Frugal Pharmacist – Finance | Family | Health : Real talk on from a Pharmacist and Mother
---
---
Thanks for helping us grow.
Would your friends enjoy waking up with us each Friday? (We promise to stay on our side of the bed.)
Share the link to today's newsletter and ask them to (gently) press this button:
---
Have a personal finance question you would like answered by members of the Wealthtender Financial Network? Or interested to see an article written on a particular topic? Let us know!
Missed last week's newsletter? [Step into the time machine]
👉 What percentage of businesses in the US are owned by women?  Women own 45% of all US businesses, defined as ownership of at least 50%.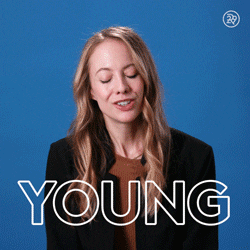 Disclaimer: The information in this article is not intended to encourage any lifestyle changes without careful consideration and consultation with a qualified professional. This article is for reference purposes only, is generic in nature, is not intended as individual advice and is not financial or legal advice.