Disclaimer: In order to make Wealthtender free for our readers, we earn money from advertisers, including financial professionals and educators who pay to be featured on our platform. Learn more about how we make money.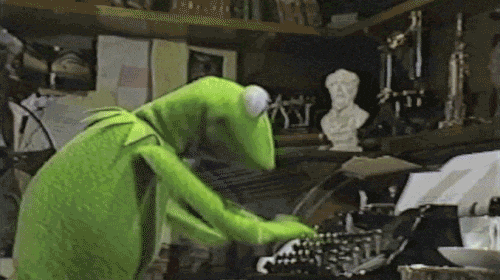 💻
Good morning, blog lovers.
We're excited to introduce you to several up and coming personal finance blogs just added to Wealthtender's Finance Blog Startups to Watch in 2020.
Offering unique perspectives on a wide range of finance topics and writing from Canada, Denmark and across the U.S., these ten blog owners shared their favorite articles with us and this morning we're sharing them with you.
See an article you think a friend or colleague may enjoy? It takes less than a minute to share and you'll make a blog owner smile. 😀
Congratulations to all featured blog owners! Now take a break from your fast and furious typing marathon and enjoy the weekend. You've earned it!
What is the average typing speed for an English language typist? 👇

Recommended Reads
We think you'll enjoy this curated selection of articles from Wealthtender Financial Network partners.
1️⃣ TicTocLife (Launched: May 2020)
Favorite Article: The Difference Between Frugal and Cheap: Frugality Earns Profit
Why is this your favorite article: "The Difference Between Frugal and Cheap: Frugality Earns Profit" is our most popular article to date. It's also the most linguistically fanciful, celebrating the inanity of small wins like selling a toothbrush but leaving the reader with what we hope is a life lesson in building a Frugality Muscle. The article takes a turn by revealing personal mistakes, putting on display how we're all prone to choose cheap sometimes.
2️⃣ Bella Wanana (Launched: May 2020)
Favorite Article: Tuition Hacks 101
Why is this your favorite article: This is my favourite article because it provides valuable and practical tips for students who are looking to save money with their tuition. With the looming student debt crisis, such a blog post is timely. The contents are easily digestible, and the specific personal examples also make the blog post more personable.
3️⃣ The Ambitious Dollar (Launched: March 2020)
Favorite Article: Why You Should Stay the Course in the Market but not Your Job
Why is this your favorite article: This article represents the idea that 'staying the course' isn't always in your best interest. It's important to open yourself up to the idea that if you want to change your life for the better, you need to be open to doing things differently.
4️⃣ Logical Dollar(Launched: March 2020)
Favorite Article: The Only Three Budget Categories You Need to Stick to Your Budget
Why is this your favorite article: One of the main reasons why many people struggle to stick to their budget is because of over-complicating the process. This article sets out exactly why (and how) keeping it simple is the best way to approach this, making your budget easier to manage and more likely that you'll follow it in the long term.
5️⃣ Literally Broke (Launched: February 2020)
Favorite Article: A Conversation with Tiffany Ferguson
Why is this your favorite article: Tiffany Ferguson is a YouTuber whose series "Internet Analysis" breaks down trending topics like VSCO girls and minimalism in a way that is both theoretical and (dare-I-say) accessible. Last year she opened up about her student loans and credit card debt with her 500k subscribers. Since then she's paid off over 10k in credit card debt. I found Tiffany's videos while on my own personal finance journey and talking with her about student loans, Democratic Socialism, and personal finance was really affirming. It solidified my passion for making personal finance accessible and intersectional.
6️⃣ Qube Money (Launched: January 2020)
Favorite Article: The Difference Between Proactive and Reactive Budgeting
Why is this your favorite article: It breaks down how budgeting is not a passive act. Instead, it requires being proactive and taking the time to plan. Whereas most budgeting apps are passive and reactive, Qube Money is a proactive budgeting tool.
7️⃣ Wealth Twins (Launched: T 2020)
Favorite Article: Dividend Investing Strategies
Why is this your favorite article: This is my favorite article because we discuss the only way to make passive income using the stock market. Dividend investing can be used by many people to improve their finances with very little money. This article explains what a dividend is and 3 beginner friendly strategies to use when you want to get started.
8️⃣ Simple Money Lyfe (Launched: December 2019)
Favorite Article: Best Credit Repair Companies
Why is this your favorite article: This article breaks down the complexities of repairing your credit and lists reputable credit repair firms that are known to help their customers. These companies provide customers with a great experience and provide tailored credit advice so Americans can improve their credit score. Overall, it is a great introduction to the credit repair industry.
9️⃣ The Snowman's Guide (Launched: September 2019)
Favorite Article: Where to Start with Your Money: Major Life Events
Why is this your favorite article: This is the first of three articles that are the collection of everything I know in personal finance organized in the easiest way for people to pick and choose what's relevant for them. I find one of the largest challenges in teaching personal finance is to make it relevant to people so they know what they should and shouldn't focus on. This article and the following two aim to do this by segmenting personal finance ideas into relatable sections.
🔟 Handful of Thoughts (Launched: July 2019)
Favorite Article: Financial Freedom Mindset
Why is this your favorite article: The reason this post is my favourite is because it demonstrates that there is so much more to money than numbers. When I first set out on my journey towards financial freedom I thought it was all about the numbers and the end goal. This post details a pivotal mindset shift that I experienced that changed the trajectory of my financial independence journey. It is full of actionable takeaways that the reader can use to reflect on their own financial freedom mindset.
---
The Brightest Stars
Each week we showcase a member of our network who has earned a 5-star review on Wealthtender.
The Snowman's Guide to Personal Finance was written to help Canadians understand how to get the most from their money. We explore psychology, philosophy and money in an approachable way, without jargon and with no background required. The goal is to help you spend your money stress-free and enjoy your life today. All while ensuring you can continue your lifestyle in the future.
---
---
Thanks for helping us grow.
Would your friends enjoy waking up with us each Friday? (We promise to stay on our side of the bed.)
Share the link to today's newsletter and ask them to (gently) press this button:
---
Have a personal finance question you would like answered by members of the Wealthtender Financial Network? Or interested to see an article written on a particular topic? Let us know!
Missed last week's newsletter? [Step into the time machine]
👉 What is the average typing speed for an English language typist? 41 words per minute. Meanwhile, the fastest English language typist in the world has a peak speed of 216 words per minute.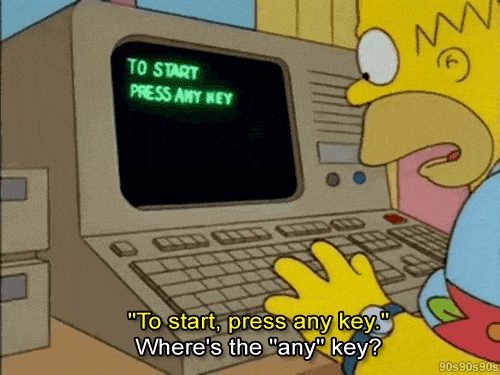 Disclaimer: The information in this article is not intended to encourage any lifestyle changes without careful consideration and consultation with a qualified professional. This article is for reference purposes only, is generic in nature, is not intended as individual advice and is not financial or legal advice.