Disclaimer: In order to make Wealthtender free for our readers, we earn money from advertisers including financial professionals who pay to be featured on our platform. This creates a natural conflict of interest when we favor promotion of our clients over other professionals not featured on Wealthtender. Learn how we operate with integrity to earn your trust.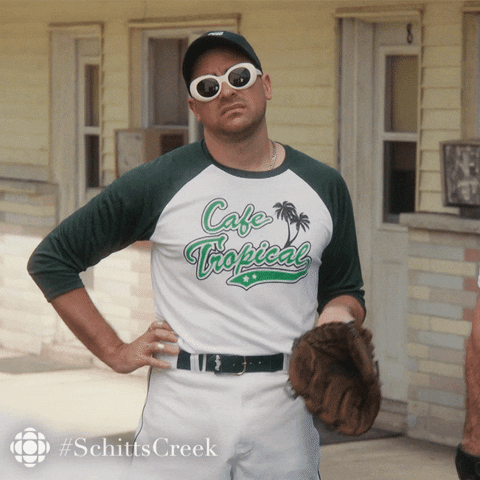 ⚾
Good morning, sports fans.
If it feels like you've been living under a rock, you're going to love watching basketball played in a bubble. With the NBA season starting next week, the first pitch thrown out last night and the PGA on TV this weekend, is life starting to feel a little more normal again? Just a little?
Hopefully the pandemic won't go into extra innings and we'll have a vaccine soon that proves to be a home run. But until then, we'll continue to share useful resources to help you manage your money through this crisis and emerge stronger in 2021.
Why do basketball players love cookies? 👇

Recommended Reads
We think you'll enjoy this curated selection of articles from Wealthtender Financial Network partners.
💰 Time Out
Many among us will have to get familiar with something most of us never gave a second thought to, thanks to COVID-19. While it's never fun to be forced out of work, unemployment is available to those who need it. Need help getting started? [iHeartBudgets]
🤷‍♀️ Huddle Up
With the pandemic throwing us all a curve ball, are you rethinking your choices in life? We want to live a life of purpose and accomplish something important or significant. But what? And how? [My Life, I Guess]
🌎 Away Game
Could working from home mean working from anywhere? The life of a digital nomad is exciting, rewarding, and fulfilling, but it takes the right steps to do it successfully. Here are 7 tips to help you get your show on the road. [Semi-Retire Plan]
🏠 Home Game
As more travelers choose renting homes instead of staying in hotels, Airbnb and VRBO have become the leading platforms to find and book a stay. Curious when you should choose one vs. the other? [Money Buffalo]
👩‍🎓 Tackling Student Loans
"I Paid More in 6 Months than I Had in 8 Years." If it feels like those student loans might never be paid off, a little inspiration goes a long way. Are you up for the challenge? [W.T.F.F.]
Listen to This
Recent podcast episodes from Wealthtender Financial Network partners you should listen to next.
🛫 Cancelled Flights? Know Your Rights!
If you've had flights cancelled due to the pandemic, have you received a full refund from your airline in the original form of payment? In this episode, host Tom Drake interviews Gabor Lukacs who has been fighting for the rights of airline passengers for years… and winning. [The MapleMoney Show]
Who we're following
Social media accounts we think you might want to follow, too.
@carreirafinance on Instagram.
Why? Marco Carreira is a personal finance coach whose posts mix inspirational quotes with links to useful resources to help his fans improve their financial well-being.
---
The Brightest Stars
Each week we showcase a member of our network who has earned a 5-star review on Wealthtender.
The Ambitious Dollar is dedicated to those who are ready to be honest with themselves, take charge of their life, and start reaching their goals. We aim to break the faux pas nature of personal finances and help others become more excited and confident in their ability to build a wealthy life.
---
---
Thanks for helping us grow.
Would your friends enjoy waking up with us each Friday? (We promise to stay on our side of the bed.)
Share the link to today's newsletter and ask them to (gently) press this button:
---
Have a personal finance question you would like answered by members of the Wealthtender Financial Network? Or interested to see an article written on a particular topic? Let us know!
Missed last week's newsletter? [Step into the time machine]
👉 Why do basketball players love cookies? Because they can dunk them.
Disclaimer: The information in this article is not intended to encourage any lifestyle changes without careful consideration and consultation with a qualified professional. This article is for reference purposes only, is generic in nature, is not intended as individual advice and is not financial or legal advice.