🌞
Good morning, dads.
It's the weekend you've been waiting for all year. We hope you enjoy it with those who love you most.
And if papa plans to procure a new ride this Father's Day, we're sharing a few tips today so you can drive off the lot with a smile, lower the cost of driving each mile, cover your payments with a side hustle cash pile and relax in a free hotel room for a while.
When does a joke become a dad joke? 👇

Recommended Reads
We think you'll enjoy this curated selection of articles from Wealthtender Financial Network partners.
🚗 This Car Won't Be Here Tomorrow
You can almost predict what the salesperson will say when you step on the lot. Showing up prepared can turn the tables from leave me alone, please, to I'll take those keys. With these 5 quick tips, you'll drive off happy.   [Capital Good Fund]
🏃‍♂️ Hustle Your Car Payment Away
You're excited about your new ride, but less enthusiastic about the inevitable monthly bill that comes with it. For an average car payment around $360, just 5 hours a week with this side hustle can help your payment go poof. [Side Hustle Nation]
⛽ Under Pressure
You've got your car payment covered, but what about those maintenance costs that can sneak up on you fast and leave you furious? From keeping your tires pumped up and your zero to 60 aspirations turned down, these habits will help minimize your maintenance and maximize your money. [Just Start Investing]
🛌 Start Packing and Travel Hacking
Coming out of the coronavirus, hotel chains are hurting. Even before COVID, you could travel hack your way into a sweet suite at a discounted rate. But a $1,500 a night room in Paris for free? Are your bags packed? [TwentyFree]
---
Who we're following
Social media accounts we think you might want to follow, too.
@MoneyFitbyDRS on Twitter.
Why? Because the tweets from this nonprofit credit counseling organization offer frequent personal finance tips and links to educational articles that anyone can benefit from reading.
---
---
Thanks for helping us grow.
Would your friends enjoy waking up with us each Friday? (We promise to stay on our side of the bed.)
Share the link to today's newsletter and ask them to (gently) press this button:
---
Have a personal finance question you would like answered by members of the Wealthtender Financial Network? Or interested to see an article written on a particular topic? Let us know!
Missed last week's newsletter? [Step into the time machine]
👉 When does a joke become a dad joke? When it becomes apparent.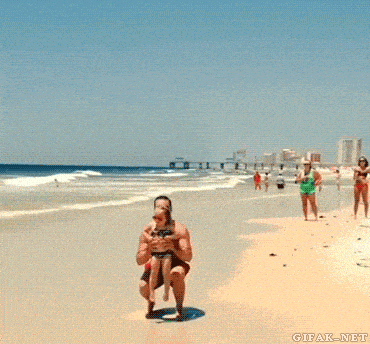 Disclaimer: The information in this article is not intended to encourage any lifestyle changes without careful consideration and consultation with a qualified professional. This article is for reference purposes only, is generic in nature, is not intended as individual advice and is not financial or legal advice.