To make Wealthtender free for readers, we earn money from advertisers, including financial professionals and firms that pay to be featured. This creates a conflict of interest when we favor their promotion over others. Learn more. Wealthtender is not a client of these financial services providers.
➡️ Find a Local Advisor | 🎯 Find a Specialist Advisor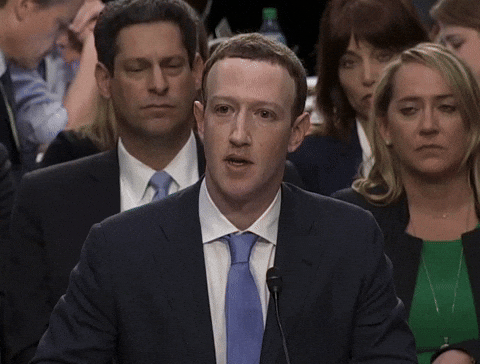 😱
Good morning.
Where were you when Facebook and Instagram went down this week?
It was a dark day indeed for the social media giant and its billions of users around the world. 😵
Whether or not you've recovered from the trauma inflicted by the social shutdown, we're here to ensure you're prepared the next time someone at Facebook HQ hits the dreaded red button. 🚨
Today's newsletter is all about less face and more book – Books about money and investing that make for great reading on days when your favorite apps come up craps. 🎲
And if you own stock in Facebook and you're wondering if you should buy the dip or diversify your investment, you'll find financial advisors on Wealthtender ready to help. 👍
Friday Trivia: Approximately how much revenue did Facebook lose this week when their site went down? 👇
Five Personal Finance Books to Help You Overhaul Your Finances and Your Life
Not one of these books is remotely in the 'get rich quick' category, but if you're aiming to slowly but surely overhaul your finances and provide long-term financial security and freedom for yourself and your family, you might want to add these to your reading list.
---
This Week's Reads & Listens
Enjoy this curated selection of content from Wealthtender Financial Network partners.
📚 Where to Begin
Just getting started with personal finance? These 15 books for beginners cover topics from getting out of debt to investing in real estate and the stock market. [The Ambitious Dollar]
⏳ No Regrets
While not a personal finance book per se, The Top 5 Regrets of the Dying inspired this writer's pursuit of financial freedom outlined in this story. [Financial Freedom Countdown]
🌱 Green Books
If you are looking to invest with impact, here is the list of the top 21 books on impact and environmental, social, and governance (ESG) investing. [SustainFi]
💑 Book of Love
"Something we've started to do when attending weddings is give a personal finance book, along with some extra cash. What a great way to get a marriage started." Here are eight favorite personal finance books for newlyweds. [Financial Pilgrimage]
📖 Books are Your Best Value in Financial Education
And getting great value for your money is a key principle of wealth building. Here are the best personal finance and investing books organized by topic and category. [Financial Mentor]
📈 Booking Profits
Investing. It all sounds so confusing, doesn't it? Luckily, there are a lot of books out there to get you started on your investing journey. [The Savvy Couple]
🌴 Happily Ever After
Interested in an actual DIY retirement plan? Well now, for the first time, there is an actual all-in-one retirement textbook that is worth your time! [FiPhysician]
📗 The Simple Path to Wealth
"The author lays out a concise, witty, and enjoyable personal finance read. But the book is more than a personal finance read, it is a way of life." [Accidentally Retired]
–
Can't get enough? Check out these articles from members of our community, too:
Still want more? 🔎 Put the WISE Search Engine to work for you.
—
We're excited to introduce you to financial advisors and financial coaches featured on Wealthtender. Visit their profile page to learn more! Know someone who might be a good match? Forward this email and put your matchmaking skills into practice. 🤝
---
---
---
The Brightest Stars
Each week we showcase a member of our network who has earned a 5-star review on Wealthtender.
Wealthy Nickel – The Simple Path to Financial Freedom
---
---
Thanks for helping us grow.
Would your friends enjoy waking up with us each Friday? (We promise to stay on our side of the bed.)
Share the link to today's newsletter and ask them to (gently) press this button:
---
Have a personal finance question you would like answered by members of the Wealthtender Financial Network? Or interested to see an article written on a particular topic? Let us know!
Missed last week's newsletter? [Step into the time machine]
👉 Friday Trivia: Approximately how much revenue did Facebook lose this week when their site went down? Facebook makes approximately $220,000 in revenue every minute. Which means they lost about $13.3 million per hour. And $320 million assuming the site was down for a full day.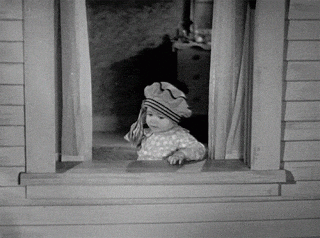 To make Wealthtender free for readers, we earn money from advertisers, including financial professionals and firms that pay to be featured. This creates a conflict of interest when we favor their promotion over others. Learn more. Wealthtender is not a client of these financial services providers.
➡️ Find a Local Advisor | 🎯 Find a Specialist Advisor