To make Wealthtender free for readers, we earn money from advertisers, including financial professionals and firms that pay to be featured. This creates a conflict of interest when we favor their promotion over others. Learn more. Wealthtender is not a client of these financial services providers.
➡️ Find a Local Advisor | 🎯 Find a Specialist Advisor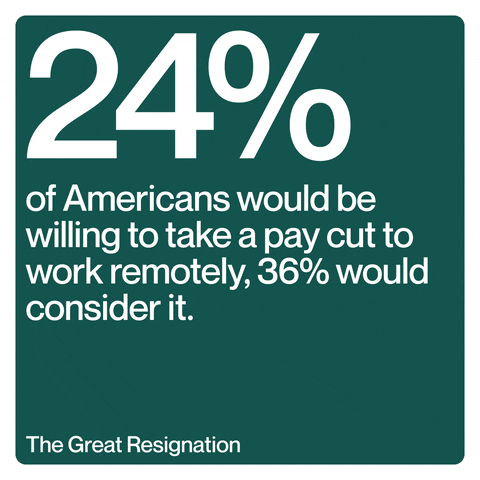 🤹‍♀️
Good morning.
The Great Resignation is here.
What is The Great Resignation? It's the ongoing trend of employees voluntarily leaving their jobs, many of whom are ready to try their hand at freelancing.
Whether you're thinking about becoming your own boss or you already call yourself a freelancer, it's even more important to spend time thinking about your finances since you're saying sayonara to the traditional benefits typical among large employers.
This week's recommended reads and listens include useful tips and insights from successful freelancers who can help you financially prepare for life as your own boss.
And if you're looking for a guide so you don't have to figure it all out on your own, get to know the financial advisors and financial coaches featured on Wealthtender.
Friday Trivia: What percentage of freelancers say they earn more than they did at their job working for a traditional employer? 👇
A Freelancer's Guide to Retirement Plans & Health Care
Since quitting her job in 2018 to live life as a freelancer, Laura has built a business as a writer and business coach to aspiring freelancers. So it's no wonder her website Before You Go Freelance has become a popular destination for people looking to break up with their 9 to 5.
And among her top ranking resources, you'll want to check out the guides to Retirement Solutions for Freelancers and 7 Health Care Options for Freelancers to learn your options and choose what's best for you.
---
This Week's Reads & Listens
Enjoy this curated selection of content from Wealthtender Financial Network partners.
✍ Six-Figure Freelancing
In this podcast episode, host Becky Blake speaks with Miranda Marquit who shares a realistic take on what freelancing is like, powerful tips for building a lucrative freelancing business and how freelancing can be the perfect career path for building a flexible freedom lifestyle. [TwentyFree Podcast]
💲 Are You Charging What You're Worth?
There are three really good reasons to charge a decent rate for whatever it is you do. If you're ready to freelance, this advice is for you. [The Savvy Solopreneur]
👀 Looking Out for Yourself
If you think being a contractor or freelancer is a walk in the park, realize that the park is full of predators, snakes in the grass, and hidden pitfalls. Think your clients will look out for you? Think again. [Wealthtender]
💰 Paying Taxes as a Freelancer
Freelancing has a lot of conditions that you've never experienced before in the corporate world – one of the biggest ones being taxes. [Freelancer Nomads]
💸 Increase Your Freelance Income Without Working Harder
Making a good income as a freelancer is possible, but only if you give yourself a regular pay raise. And you need to find ways to do that other than just working harder and putting in longer hours. [Wealthtender]
Can't get enough? Check out these articles from members of our community, too:
Still want more? 🔎 Put the WISE Search Engine to work for you.
—
We're excited to introduce you to financial advisors and financial coaches featured on Wealthtender. Visit their profile page to learn more! Know someone who might be a good match? Forward this email and put your matchmaking skills into practice. 🤝
Meet The Latest Financial Advisors to Join Wealthtender:
---
---
---
The Brightest Stars
Each week we showcase a member of our network who has earned a 5-star review on Wealthtender.
That Frugal Pharmacist – Finance | Family | Health : Real talk on from a Pharmacist and Mother
---
---
Thanks for helping us grow.
Would your friends enjoy waking up with us each Friday? (We promise to stay on our side of the bed.)
Share the link to today's newsletter and ask them to (gently) press this button:
---
Have a personal finance question you would like answered by members of the Wealthtender Financial Network? Or interested to see an article written on a particular topic? Let us know!
Missed last week's newsletter? [Step into the time machine]
👉 Friday Trivia: What percentage of freelancers say they earn more than they did at their job working for a traditional employer? Approximately two-thirds.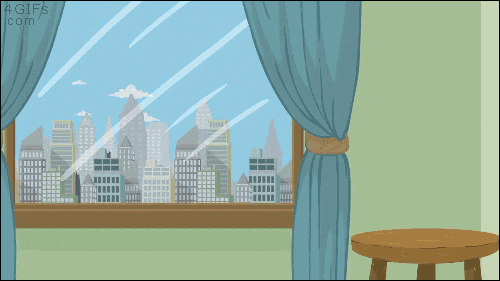 To make Wealthtender free for readers, we earn money from advertisers, including financial professionals and firms that pay to be featured. This creates a conflict of interest when we favor their promotion over others. Learn more. Wealthtender is not a client of these financial services providers.
➡️ Find a Local Advisor | 🎯 Find a Specialist Advisor