To make Wealthtender free for readers, we earn money from advertisers, including financial professionals and firms that pay to be featured. This creates a conflict of interest when we favor their promotion over others. Learn more. Wealthtender is not a client of these financial services providers.
➡️ Find a Local Advisor | 🎯 Find a Specialist Advisor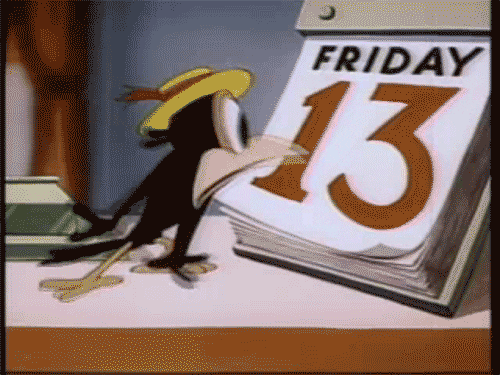 🍀
Good morning.
After the year we've been through, the last thing anyone needs to worry about is having an unlucky Friday the 13th.
So we're doing our part this morning to flip traditional superstitions on their head and make this a lucky day for a few of our readers.
Are you feeling lucky? 😎
We'll start by announcing the 4 lucky winners of last week's giveaway for followers of our Wealthtender LinkedIn page. Congratulations to Kate F, Mike C, Scott K and Samira S who each won a $50 Amazon Gift Card!
And this week, we're excited to reward a few lucky tweeters out there for helping us get the word out about our new Guide to Top Financial Coaches. Details below!
Enjoy this week's newsletter featuring a mix of recommended reads and listens from our growing network of financial professionals and educators. There's a little something for just about everyone.
And have a lucky day! You've earned it, lucky duck! 🦆
What percentage of Americans are fearful of Friday the 13th? 👇
---
Recommended Reads
We think you'll enjoy this curated selection of articles from Wealthtender Financial Network partners.
🗽 Biden Bull or Bear Market?
Unless you're living in the White House, you're probably pretty clear on who will be receiving their mail there next year. But have you considered the potential implications of the presidential election on the market and economy in 2021? [Barko Financial]
🎓 Don't Dread the Cost of Higher Ed
While the incoming administration may have grand plans to help lower the cost of college, don't expect the sticker shock to subside anytime soon. Fortunately, with these 5 ideas to save for college that can be done from the couch, you may find the inevitable bill a little easier to swallow. [Worthy Nest]
🚀 Bitcoin: Double Trouble?
The skeptics told you buying Bitcoin was trouble, but since January 1st, your crypto wallet is up double. Before you spend it all in one place, learn the IRS rules, just in case. [Mercer Street]
📈 Bitcoin: Buy Now or Bye Now?
If you think Bitcoin's price is a bubble ready to pop, time will tell if this is another top. But if you can't stand being on the sidelines if it's about to make new highs, learn how to convert just a little bit of your cash to crypto from these guys. [Wallet Hacks]
💧 Liquid Assets
Perhaps Bitcoin isn't your thing, and investing in gold feels old. Could your best investment for the decade to come be flowing from your tap? With water increasingly scarce in many parts of the world, your glass doesn't have to be half full to understand why billions of dollars are pouring into H20. [Fight to Fire]
Listen to This
Recent podcast episodes from Wealthtender Financial Network partners you should listen to next.
🎅 Holiday Budget Buster!

The holiday season is upon us and one of the biggest pitfalls to blowing our budgets is impulse spending! In this episode, Jen and Jill explore how stores, whether in person or online, prey upon our tendency make impulsive purchases and what we can do avoid these traps and not overspend. [Frugal Friends Podcast]
🍁 The Average Canadian's Net Worth is What?

It's the first episode by new Canadian podcaster Gloria (aka Miss Findependent), learn if you're keeping up with the Joneses whether you live in the Great White North or just a little further South when she and her sister share statistics on the average net worth of Canadians and Americans. [Miss Findependent Podcast]
–
The Brightest Stars
Each week we showcase a member of our network who has earned a 5-star review on Wealthtender.
Xrayvsn contains helpful advice with tips on surviving a high net worth divorce, stories of divorce and FIRE, and personal finance tips as well as issues of career burnout.
---
---
Thanks for helping us grow.
Would your friends enjoy waking up with us each Friday? (We promise to stay on our side of the bed.)
Share the link to today's newsletter and ask them to (gently) press this button:
---
Have a personal finance question you would like answered by members of the Wealthtender Financial Network? Or interested to see an article written on a particular topic? Let us know!
Missed last week's newsletter? [Step into the time machine]
👉 What percentage of Americans are fearful of Friday the 13th? Kinda feels like a trick question this year as many of us are fearful just about every day, unfortunately. Depending upon who you believe, 8% pops up in a few places on the internet as the percentage of Americans who likely deleted this email as soon as they saw the subject line. 😳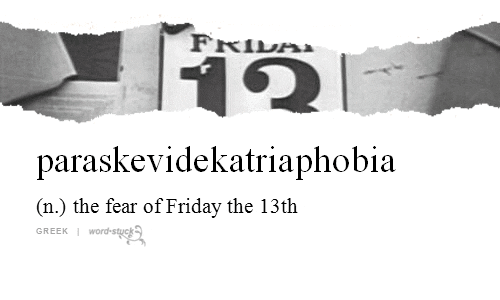 To make Wealthtender free for readers, we earn money from advertisers, including financial professionals and firms that pay to be featured. This creates a conflict of interest when we favor their promotion over others. Learn more. Wealthtender is not a client of these financial services providers.
➡️ Find a Local Advisor | 🎯 Find a Specialist Advisor