To make Wealthtender free for readers, we earn money from advertisers, including financial professionals and firms that pay to be featured. This creates a conflict of interest when we favor their promotion over others. Learn more. Wealthtender is not a client of these financial services providers.
➡️ Find a Local Advisor | 🎯 Find a Specialist Advisor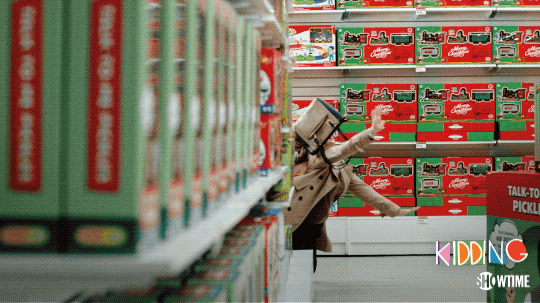 🎅
Good morning, holiday shoppers.
While pandemic restrictions might dampen your spirits if your plans to camp out in front of Best Buy overnight were thwarted, the upside is you're waking up refreshed and can get your fill of doorbusters with just a few clicks. 💻
The holiday season may be different this year, but the risk of busting your budget remains real. Today we're offering tips to help you avoid a credit card holiday hangover while still putting a smile on the face hiding behind the mask of your friends and loved ones. 😷
What percentage of holiday shopping is anticipated to be done online in 2020? (Hint: It's probably less than you think.) 👇
---
Recommended Reads
We think you'll enjoy this curated selection of articles from Wealthtender Financial Network partners.
🎄 (Actually) Stop Overspending on Christmas Gifts
When this mama speaks (and writes), other mamas listen. And for good reason! But you don't have to be a mom to benefit from these 5 steps Kari's sharing to avoid spending too much this holiday season. [Money for the Mamas]
✂ Cut Your Christmas Expenses
In just a few years, Jamie and his wife Jenna paid off $100,000 in debt living on two teacher salaries. When Jamie talks the talk on how you can save hundreds of dollars this holiday season, rest assured he's walked the walk. [Mr. Jamie Griffin]
💳 If You Must Spend, Maximize Your Rewards
With experience working at Microsoft, Amazon and Google, this software engineer spends his free time helping others in his field improve their finances. With holiday shopping ahead, learn how to engineer your credit card choices to optimize your rewards. [Engineer Seeking Fire]
🎁 Managing Holiday Gift Expectations for Your Kids
It's another white Christmas in Michigan, and Andy's two children are smiling with delight at the gifts under the tree. Is it because they know Santa didn't bust his budget? [Marriage, Kids and Money]
🎅 No-Ho-Ho-Ho?
The safest way to spend the holidays may be socially-distanced, but being apart doesn't have to dampen your holiday spirit. It's ok to say no this year and still spread holiday cheer. [Tis But a Moment]
Listen to This
Recent podcast episodes from Wealthtender Financial Network partners you should listen to next.
🎵 Cash Registers Ring… Are You Listening?
"In the meadow, we can build a snowman…" Perhaps these lyrics were intended to suggest a fun and free activity to help people save money during the holidays. But if you live in the South or already have a snow family camping in your front yard, this podcast episode offers tips to enjoy a festive holiday season without breaking the bank. [Christine Luken]
Deb Meyer
Helping Christian entrepreneurs and Christian parents integrate faith and family into financial decision-making.
Alan Brenner
40 Years of "C" suite level Accounting. Helping you manage your day to day financial issues and reduce financial stress in your life.
Mark Tibbs
For people that are wanting to take control of their personal finances, manage debt, repair and build good credit.
The Brightest Stars
Each week we showcase a member of our network who has earned a 5-star review on Wealthtender.
WantFI.com features advanced personal financial topics discussed in detail from a financial professional. You won't find generic advice or platitudes.
---
---
Thanks for helping us grow.
Would your friends enjoy waking up with us each Friday? (We promise to stay on our side of the bed.)
Share the link to today's newsletter and ask them to (gently) press this button:
---
Have a personal finance question you would like answered by members of the Wealthtender Financial Network? Or interested to see an article written on a particular topic? Let us know!
Missed last week's newsletter? [Step into the time machine]
👉 What percentage of holiday shopping is anticipated to be done online in 2020? While online sales are anticipated to jump 36%, traditional brick-and-mortar stores are forecast to still bring in more than 80% of US retail sales this holiday season.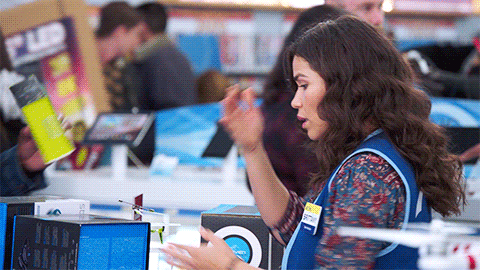 To make Wealthtender free for readers, we earn money from advertisers, including financial professionals and firms that pay to be featured. This creates a conflict of interest when we favor their promotion over others. Learn more. Wealthtender is not a client of these financial services providers.
➡️ Find a Local Advisor | 🎯 Find a Specialist Advisor