Disclaimer: In order to make Wealthtender free for our readers, we earn money from advertisers, including financial professionals and educators who pay to be featured on our platform. Learn more about how we make money.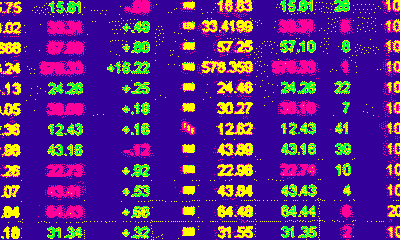 🤝
Good morning.
While last week's newsletter focused on the benefits of working with a financial coach, today we're exploring when you should consider hiring a financial advisor, or if you need one at all. 🤔
But first we should preface that Wealthtender is not a financial advisor and the information presented in this newsletter and on our website is not intended as individual advice and is not financial or legal advice. 👩‍⚖️
Sound familiar? Disclaimers like the sentence above are sprinkled across the internet, television ads and magazines to keep newsletters like this one and websites like Wealthtender out of hot water with regulators responsible for protecting consumers from fraud and unscrupulous people and businesses. 😅
Of course, you can't expect a disclaimer alone to keep your money safe, so federal and state regulators require that any person or business offering investment adviceis licensed and meets certain criteria intended to mitigate the likelihood of scams and shady dealings. 💸
Of course (again), Bernie showed us you can't just rely on disclaimers and regulators to keep your money safe either, so why would anyone consider hiring a financial advisor in the first place?
Fortunately (in our opinion at Wealthtender), the vast majority of financial advisors are women and men who are passionate about helping their clients achieve their financial goals. 🙌
So is a financial advisor right for you? Today's newsletter features a handful of articles offering a range of perspectives and opinions to help you decide.
And don't worry… you don't have to make a decision today. In the weeks ahead, we'll be back in your inbox to help you consider if hiring a financial advisor or coach is a smart decision for your individual needs.
How many financial coaches are there in the US? 👇
---
Recommended Reads
We think you'll enjoy this curated selection of articles from Wealthtender Financial Network partners.
❓ Do I Need a Money Coach or a Financial Advisor?
While both money (aka financial) coaches and financial advisors are considered financial professionals, the services they offer more often complement than compete. But how do you decide which is right for you? [The Money Boss]
🙋‍♀️ 10 Questions to Ask a Financial Advisor
You're ready to hire a financial advisor and narrowing down your list. Need help deciding who to pick? Consider asking these questions to the advisors on your short list. (The answer to who came up with the questions might surprise you.) Bonus: Downloadable checklist! [Christine Luken]
💲 How is My Financial Advisor Compensated?
Before hiring a financial advisor, it's important to understand how they make money and whether or not they will be serving as a fiduciary or under a best interest standard. Are they compensated from the financial products they sell you? And/or from the fees they charge you? [The Chicago Financial Planner]
📈 How to Invest Without A Financial Advisor
Prefer to go it alone? The good news is you're not alone! But get ready to read books, finance blogs, and subscribe to a podcast or two to educate yourself and improve your odds of making smart investment choices. [Marriage, Kids and Money]
Listen to This
Recent podcast episodes from Wealthtender Financial Network partners you should listen to next.
🙂 Why Human Interaction Still Matters For Financial Advice
Well, we might be more than a little biased suggesting this podcast episode for a listen, but when Jonathan interviews Wealthtender founder Brian Thorp, you can bet we're going to let you know about it.

Curious what you can expect from Wealthtender in the months ahead? Learn what's keeping us busy and how we plan to help more people discover the best financial advisors, coaches and resources for their individual needs. [Joney Talks!]
🎧 You Probably Don't Need a Financial Advisor
Maybe you do, maybe you don't. This 20 minute podcast episode might help you decide if investment advice is worth the price, or if your advisor talks the talk, it may not be worth it if you're not willing to walk the walk. [Wealthsteading]
–
Featured Financial Coaches
Wealthtender will formally announce the launch of our new directory of financial coaches soon. Today, we're sharing a sneak peek by introducing you to 3 financial coaches we're proud to know.
1️⃣ Christine Luken [Financial Coach to Professional Single & Divorcing Women]
2️⃣ Danielle Davis [Money in Matrimony]
3️⃣ Michelle Boss [The Money Boss]
The Brightest Stars
Each week we showcase a member of our network who has earned a 5-star review on Wealthtender.
Money Saved is Money Earned was launched by Sebastian and Tawnya, co-bloggers who are helping their readers unlock the secrets of the financial world.
---
---
Thanks for helping us grow.
Would your friends enjoy waking up with us each Friday? (We promise to stay on our side of the bed.)
Share the link to today's newsletter and ask them to (gently) press this button:
---
Have a personal finance question you would like answered by members of the Wealthtender Financial Network? Or interested to see an article written on a particular topic? Let us know!
Missed last week's newsletter? [Step into the time machine]
👉 How many financial advisors are there in the US? While the answer will vary depending upon how broad or narrow you consider the definition, the US Bureau of Labor Statistics will tell you there's around 210,000 personal financial advisors with the highest concentration found in New York, Connecticut and Massachusetts.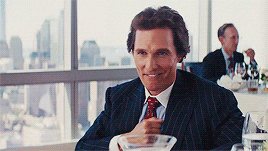 Disclaimer: The information in this article is not intended to encourage any lifestyle changes without careful consideration and consultation with a qualified professional. This article is for reference purposes only, is generic in nature, is not intended as individual advice and is not financial or legal advice.