Disclaimer: In order to make Wealthtender free for our readers, we earn money from advertisers including financial professionals who pay to be featured on our platform. This creates a natural conflict of interest when we favor promotion of our clients over other professionals not featured on Wealthtender. Learn how we operate with integrity to earn your trust.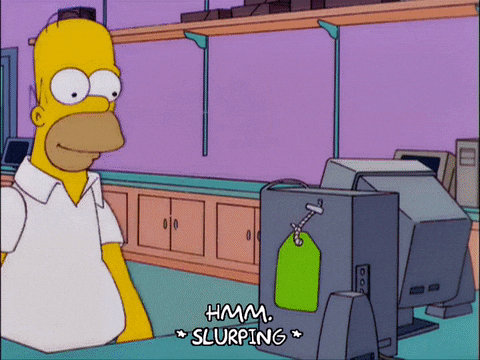 📈
Good morning.
If you have an extra car parked in your garage collecting dust, you may be excited to find you can sell it for a lot more than it was worth just a few months ago. If this is your situation, inflation is great! 🥳
For most Americans, it's more likely there's a treadmill collecting dust in the garage. And unfortunately used treadmill prices only seem to go in one direction. 😅
The fact of the matter is, the effects of inflation can differ considerably among various products and services. And whether you're feeling poorer these days when you leave the grocery store or richer when you learn your neighbor's house just sold for double what they paid 5 years ago, today's recommended reads dive deeper into the topic of inflation to help you make sense of it all. 💸
Friday Trivia: If a time machine takes you back to 1950 with $100 to spend, how much more buying power would you have than what you do today?  👇
High Inflation Is Here Now. Are You Wondering How Badly It Will Hurt Your Wallet?
There's no two ways about it. Prices are moving up. For some things, by over 50% in the past year!
Are you ready to learn how to calculate your personal inflation rate?
[Show Me]
---
This Week's Reads & Listens
Enjoy this curated selection of content from Wealthtender Financial Network partners.
🤥 "Inflation? What Inflation?" – US Government
If you thought the secret formula for Coca-Cola was a mystery, just wait until you hear about the US Government's COLA and how it can make the fizz in your retirement plans go flat. [XRAYVSN]
📅 It's Not Over Till The High-BMI Lady Sings
Market Narratives are dominating market behavior as we progress through 2021. And much like COVID-19, narratives spread like a virus, too. The narrative is changing. Are you prepared? [Lloyd's Intrepid Wealth Management]
🏠 Could Hyperinflation Cause Real Estate to Crash?
Home prices have been rising. But what happens if interest rates follow suit? The next few months could prove pivotal. [BetterCapital.us]
💵 Can Social Security Help You Fight Inflation?
Unlike gold, oil and Bitcoin, your Social Security income is guaranteed to last as long as you do. And that's just one way Social Security offers inflation protection. [Jeremy Keil on TheStreet.com]
🏛 Just the TIPS
Many investors worried about inflation, buy TIPS, a type of government bond designed to not lose purchasing power. But not all TIPS are created equal. [FI Physician]
🛒 Is Inflation Really Rearing Its Head?
"The big box of waffles that my kids like went up to $6.39 from $5.99." If that's not enough to convince you inflation is here, the rest of this article might. [Dividend Power]
👩‍🌾 Should You Bet (on) the Farm?
Farmland investing offers unique advantages as an inflation hedge. And you no longer need a cornfield in Kansas to plant your money in this alternative asset class. [Financial Freedom Countdown]
Can't get enough? Check out these articles from members of our community, too:
Protect Your Portfolio from COVID-19 Inflation [SparkRental]
Lifestyle Inflation is Keeping You Broke [Wealthtender]
Inflation Rate Formula: How to Quickly Calculate Inflation [Savology]​
Still want more? 🔎 Put the WISE Search Engine to work for you.
—
We're excited to introduce you to financial advisors and financial coaches featured on Wealthtender. Visit their profile page to learn more! Know someone who might be a good match? Forward this email and put your matchmaking skills into practice. 🤝
Meet The Latest Financial Advisors to Join Wealthtender:
Featured Financial Advisors on Wealthtender
Featured Financial Coaches on Wealthtender
Check Out The Newest Finance Blogs & Podcasts On Wealthtender:
The Brightest Stars
Each week we showcase a member of our network who has earned a 5-star review on Wealthtender.
Tammie Allen – A platform about using side hustles to help you regain control of your finances.
---
---
Thanks for helping us grow.
Would your friends enjoy waking up with us each Friday? (We promise to stay on our side of the bed.)
Share the link to today's newsletter and ask them to (gently) press this button:
---
Have a personal finance question you would like answered by members of the Wealthtender Financial Network? Or interested to see an article written on a particular topic? Let us know!
Missed last week's newsletter? [Step into the time machine]
👉 Friday Trivia: What does CNBC stand for? CNBC was established on April 17, 1989, as a joint venture between NBC and Cablevision as the Consumer News and Business Channel.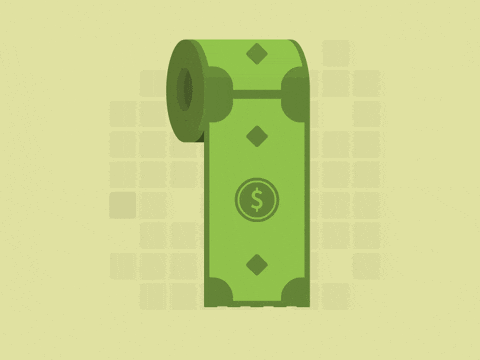 Disclaimer: The information in this article is not intended to encourage any lifestyle changes without careful consideration and consultation with a qualified professional. This article is for reference purposes only, is generic in nature, is not intended as individual advice and is not financial or legal advice.