Disclaimer: In order to make Wealthtender free for our readers, we earn money from advertisers including financial professionals who pay to be featured on our platform. This creates a natural conflict of interest when we favor promotion of our clients over other professionals not featured on Wealthtender. Learn how we operate with integrity to earn your trust.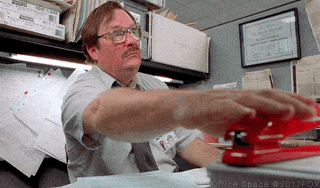 🌞
Good morning, workers.
As many of our readers prepare to enjoy Labor Day weekend, we're serving up impactful articles with ideas to help you advance your career.
If you're tired of TPS reports or fed up by the amount of flair your boss expects you to wear, is it time to look for another job?
Or do you whistle while you work because you love what you do? Maybe it's simply time to ask for a raise or pursue that promotion.
📓 Grab your notepad and get ready to jot down some of the useful tips and resources you'll find among today's featured articles.
What percentage of Americans are happy with their jobs? 👇
---
Recommended Reads
We think you'll enjoy this curated selection of articles from Wealthtender Financial Network partners.
⌛ Time for a Career Change
"This past May I did quit my day job. In one year's time, I was able to create a full-time income in a career that I previously had no experience in. How did I do it? More importantly, how can you turn your dream job into a reality as quickly as possible?" [Get Rich Slowly]
🤑 How to Ask for a Raise
Asking for a raise may feel intimidating. There are some dos and don'ts to keep in mind to increase your chances of getting a raise. [Don't Work Another Day]
👩‍🏫 Teachers: Increase Your Salary
Teachers may not have the highest salaries, but they can expect steady growth. With intentional action, teachers can increase their salary in three primary ways discussed in this article. [Educator FI]
🤹‍♀️ Learn New Job Skills
"Whatever the reason, there are plenty of ways to learn new job skills or refresh the ones you already have. And the best news is that it can be for free!" [My Life, I Guess]
🔥 Renew Your Career Passion
Are you feeling trapped, bored, or like life is passing you by? Consider these four strategies for reestablishing meaning in your career. [ValueWalk]
🤔 Hobby ➡ Career
"It's the ultimate dream: getting paid to do what you love. But what does it take to transform your hobby or passion into a full-time occupation?" [FangWallet]
🎬 Lights, Camera, Action!
Ready to give modeling or acting a try? This interview series features a Q&A to help you hear firsthand how one actor suggests you get started. [My Money Chronicles]
👩‍👧 Career Boost for Moms
What should a mom who has taken time out to be a parent do to return to work? Consider these 7 ways that moms returning to work can boost their career in 10 minutes or less. [brokeGIRLrich]
---
Wealthtender is a proud sponsor of the 2020 Plutus Awards celebrating excellence in financial media. Congratulations to this year's finalists! 🏆
---
---
---
–
Who we're following
Social media accounts we think you might want to follow, too.
Kelley Long on LinkedIn.
Why? Kelley is a financial coach who is passionate about educating Americans about money and providing independent, unbiased resources to help people become more financially secure. She shares useful posts and commentary on LinkedIn we enjoy reading. Interested in working with Kelley? Learn more on her Wealthtender profile page.
The Brightest Stars
Each week we showcase a member of our network who has earned a 5-star review on Wealthtender.
As a couple in our mid-20s, we realized it was hard to find people around us that we could talk to about personal finance topics such as, challenges in buying a house or getting the most out of our budget. Therefore, we were constantly looking online for answers. We quickly realized that we were not alone. So after reaching one of our biggest financial goals, buying a house, we decided to start The Loaded Pig.
---
---
Thanks for helping us grow.
Would your friends enjoy waking up with us each Friday? (We promise to stay on our side of the bed.)
Share the link to today's newsletter and ask them to (gently) press this button:
---
Have a personal finance question you would like answered by members of the Wealthtender Financial Network? Or interested to see an article written on a particular topic? Let us know!
Missed last week's newsletter? [Step into the time machine]
👉 What percent of Americans are happy with their jobs? 85%, at least according to CNBC in a survey conducted before the pandemic.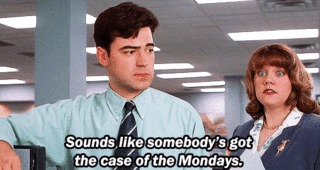 Disclaimer: The information in this article is not intended to encourage any lifestyle changes without careful consideration and consultation with a qualified professional. This article is for reference purposes only, is generic in nature, is not intended as individual advice and is not financial or legal advice.