Disclaimer: In order to make Wealthtender free for our readers, we earn money from advertisers, including financial professionals and educators who pay to be featured on our platform. Learn more about how we make money.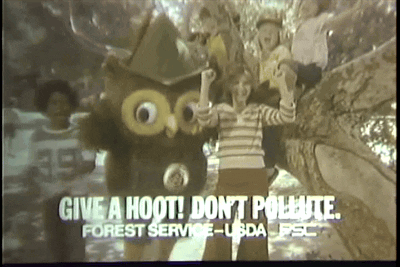 🌳
Good morning.
Are you invested in the stock market? 📈
More Americans than ever are invested in the stock market, according to the Federal Reserve. But while direct ownership of stocks has declined since 1989, it's indirect investment which has driven the rise in stock ownership through 401(k) plans and products like ETFs.
Are you a socially responsible investor? 🌱
Over the last several years, a growing trend among investors has been a preference for investing in companies considered to be socially responsible. But with acronyms like SRI and ESG, and terms like sustainable investing and impact investing, how do you make sense of it all?
Enjoy today's recommended reads and listens offering the insights you need if you're planning to invest green.
—
Ready to get started with socially responsible investing? A financial advisor can help. Get to know the financial advisors featured on Wealthtender.
Friday Trivia: What was the name of the United States Forest Service owl mascot originally created in 1970? 👇
What is Socially Responsible Investing (SRI)?
Socially Responsible Investments combine the best investment options when it comes to sustainability and supporting companies that do their part (or more) to help the planet. [Read the Article]
---
Recommended Reads & Listens
Enjoy this curated selection of content from Wealthtender Financial Network partners.
🌿 Social Capital: The Most Resilient Form of Capital
In this podcast episode, Jonathan speaks with Laura Oldaine from Rich and Resilient Living to learn about the holistic way of looking at investing. [Joney Talks]
🦸‍♀️ SRI: Does it Pay Well to Do Good?
More and more people are looking for ways to do good in the world. But does socially responsible investing produce good results for your portfolio? [Marriage, Kids and Money]
🌎 Conversations with a CFP: Responsible Investing
Guest Marie Thomasson sits down with host Naseema McElroy in this podcast episode to discuss the history of SRI, ESG and the transition to impact investing. [Financially Intentional]
🐞 The Sustainable Investing Revolution
Gain a perspective on how this new form of corporate consciousness known as sustainable investing can be implemented in portfolios. (PDF) [Changebridge Capital]
👍 How to Understand Ethical Investing
In a nutshell, ethical investing means investing in a way that is aligned with your own beliefs and principles. [Money Mini Blog]
🦋 Sustainable ETFs: A Short-Cut for SRI?
Are sustainable ETFs right for you? That will depend on a number of factors. Morals matter, but so does ROI. [Wealthtender]
🎧 Being a Socially Responsible Investor with Bill Holliday
In this episode, Bill Holliday joins to talk about SRIs, what qualifies and if there is a place in your portfolio for SRIs. [Money Tree Podcast]
–
Can't get enough? Check out these articles from members of our community, too:
Still want more? 🔎 Put the WISE Search Engine to work for you.
—
We're excited to introduce you to financial advisors and financial coaches featured on Wealthtender. Visit their profile page to learn more! Know someone who might be a good match? Forward this email and put your matchmaking skills into practice. 🤝
Meet the Newest Financial Advisor on Wealthtender
Scott Cadieux, CFP®, AIF®
Echelon Private Wealth Management, LLC
Mindy McCubbin, ChFC
Truman Wealth Advisors
Areas of Focus
Alternative Investments
Career
Family and Money
Financial Life Planning
Having a Baby
Rob Lloyd, CFA
Lloyds Intrepid Wealth Management
Areas of Focus
Employee Stock Options
Estate Planning
Investing
Investment Management
Living in Retirement
Featured Financial Advisors on Wealthtender
Featured Financial Coaches on Wealthtender
The Brightest Stars
Each week we showcase a member of our network who has earned a 5-star review on Wealthtender.
Kelley Long, CPA/PFS, CFP® – Financial Bliss with Kelley Long was founded to help people get unbiased, expert answers to money questions and financial decision support. 
---
---
Thanks for helping us grow.
Would your friends enjoy waking up with us each Friday? (We promise to stay on our side of the bed.)
Share the link to today's newsletter and ask them to (gently) press this button:
---
Have a personal finance question you would like answered by members of the Wealthtender Financial Network? Or interested to see an article written on a particular topic? Let us know!
Missed last week's newsletter? [Step into the time machine]
👉 Friday Trivia: What was the name of the United States Forest Service owl mascot originally created in 1970? Woodsy Owl 🦉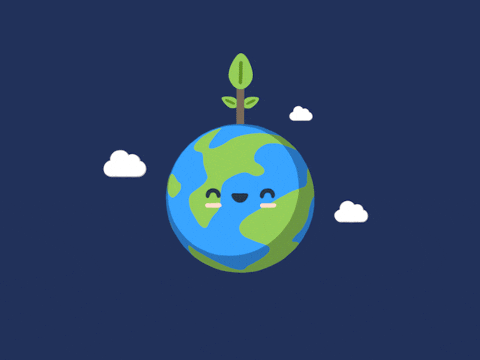 Disclaimer: The information in this article is not intended to encourage any lifestyle changes without careful consideration and consultation with a qualified professional. This article is for reference purposes only, is generic in nature, is not intended as individual advice and is not financial or legal advice.