Disclaimer: In order to make Wealthtender free for our readers, we earn money from advertisers, including financial professionals and educators who pay to be featured on our platform. Learn more about how we make money.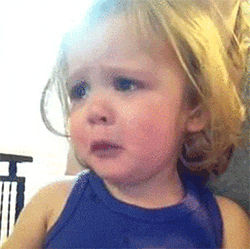 🪀
Good morning.
Don't worry. We're not going to take your toys away. 😅
But when we asked our community to share their favorite content so far this year, an article about the benefits of reducing the number of children's toys caught our eye. What do you think? Every kid does love a cardboard box… 📦
This week's recommended reads and listens include a mid-year spotlight on a few community faves and a handful of reader picks we think you'll enjoy. 👏
And if you have a wedding to attend this summer, our giveaway announcement could be the perfect gift for the lucky couple (and you get to avoid a Saturday morning trip to Bed, Bath & Beyond… and finding that darn coupon). 🤪
Friday Trivia: What popular kids' toy came with its body parts but no body until 1964? 👇
💒 Marriage Financial Coaching Giveaway!
Are you looking for a unique wedding gift this summer?
Or ready to give your own marriage a financial tune-up?
Wealthtender partnered with The Budget Savvy Bride this week to launch a giveaway for 5 lucky winners who will receive marriage financial coaching for themselves (or as a gift certificate that's sure to be pay a lifetime of dividends for a newlywed couple!).
Knowing how to work together towards mutual goals and build a life you're both happy with is not always a simple task. That's why working with a financial coach featured on Wealthtender can be a great way to get on the same page about money.
⏳ Hurry! There's still time to enter the giveaway! [Click Here to Enter] 🎉
---
Recommended Reads & Listens
Enjoy this curated selection of content from Wealthtender Financial Network partners.
🛑 Why You Should Stop Buying Toys for Your Kids Now
This isn't a story about being frugal. And he's not going to be disowned by his children. In fact, when you learn what Jeff gives his children instead of toys, you'll see why this dad is a popular papa. [Have Your Dollars Make Sense]
🎵 23 Best Rapper Quotes about Money
This was Marjolein's favorite article to write this year. And certainly the most fun. It's a reminder you can find lessons about money all around you, even with windows down and the bass bumpin' [Radical FIRE].
🚌 The Wheels On Your Home Go Round and Round
It may not be a surprise this best-selling author and real estate investor chose her podcast episode on Mobile Home Investing as her favorite. Learn how Rachel has turned this unique niche into a mobile money machine. [Adventures in Mobile Homes]
🍋 When Life Gives You Lemons
Are you prepared for the worst? They say what doesn't kill us makes us stronger, but tragedy is never pleasant. Stephanie chose this podcast episode as her favorite because her guest's personal story helping others get through the worst of times is inspirational and worth the listen. [Sofia Financial – Take Back Retirement Podcast]
Can't get enough? Check out these articles from members of our community, too:
Still want more? 🔎 Put the WISE Search Engine to work for you.
—
We're excited to introduce you to financial advisors and financial coaches featured on Wealthtender. Visit their profile page to learn more! Know someone who might be a good match? Forward this email and put your matchmaking skills into practice. 🤝
Featured Financial Advisors on Wealthtender
Featured Financial Coaches on Wealthtender
The Brightest Stars
Each week we showcase a member of our network who has earned a 5-star review on Wealthtender.
Money in Matrimony – Financial Coach Danielle Davis is teaching couples how to get rid of debt, earn more income, and save for their future.
---
---
Thanks for helping us grow.
Would your friends enjoy waking up with us each Friday? (We promise to stay on our side of the bed.)
Share the link to today's newsletter and ask them to (gently) press this button:
---
Have a personal finance question you would like answered by members of the Wealthtender Financial Network? Or interested to see an article written on a particular topic? Let us know!
Missed last week's newsletter? [Step into the time machine]
👉 Friday Trivia: What popular kids' action figure came with its body parts but no body until 1964? From 1952 to 1963 parents had to supply real potatoes for the body of Mr. Potato Head, until 1964 when Hasbro introduced a hard plastic body. (Source: Parents.com; PBS.com Vintage Video)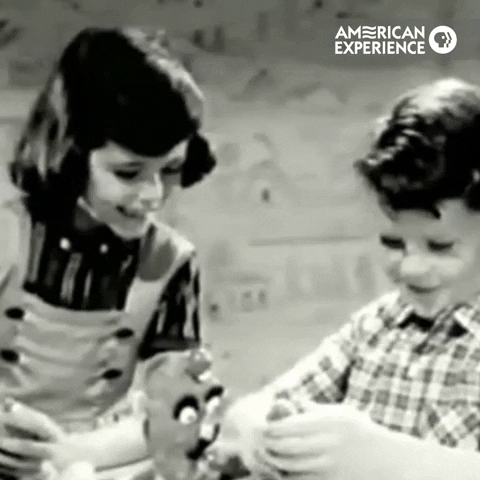 Disclaimer: The information in this article is not intended to encourage any lifestyle changes without careful consideration and consultation with a qualified professional. This article is for reference purposes only, is generic in nature, is not intended as individual advice and is not financial or legal advice.