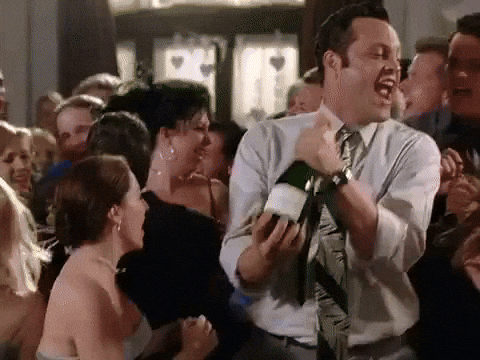 💒
Good morning.
In a typical week, around 40,000 couples get married in the U.S. But the last year has been anything but typical.
As society becomes more social in the weeks ahead, it's a good time to be a wedding planner with pent up demand and stimulus checks just looking for a good excuse to justify an extravagant wedding.
But the cost of a wedding only scratches the surface of important money topics for couples to consider before walking down the aisle.
Today's recommended reads and listens may not be music to the ears of wedding planners, but your wallet will thank you with valuable tips to make tying the knot, not so painful.
🥂 Is there a wedding to attend on your spring calendar?
We have the perfect gift suggestion. 👇
Introducing Marriage Financial Coaching from Wealthtender
Whether you're attending a wedding this spring as a guest or marrying off your firstborn, our new marriage financial coaching packages make a unique gift that will pay dividends for a lifetime.
Choose a one hour package under $100 to establish a foundation of trust when it comes to marriage and money. Or up to four hours of coaching offered by our community of financial professionals skilled at navigating even the most personal money matters faced by couples when their lives come together.
The lucky couple won't remember who bought the air fryer added to their registry on a whim, but they'll always remember the smart investment you made in their future.
Friday Trivia: According to a survey conducted just before COVID changed everything, what is the average size of a wedding guest list? 👇
---
Recommended Reads
Enjoy this curated selection of articles from Wealthtender Financial Network partners.
💸 Are Wedding Loans a Crazy Idea
If you're thinking about taking out a loan for a wedding, you'll want to read this post before you do anything you may regret. [Making Sense of Cents]
👰 25 Ways to Save Money on Your Wedding

If you establish a wedding budget and get creative about ways to cut costs, it can actually be quite affordable. [Bible Money Matters]
🤵 More Tips for a Wedding that Won't Break the Bank
You don't want to miss out on splurging on your big day. But there are definitely ways you can be smart with your budget and make your money stretch further. [Bee Money Savvy]
💍 In Sickness and in Health
Sickness is not confined to physical ailments; it can take many forms. Our twelve-year marriage has been tested many times, often during a period of change. [WorthyNest]
🤔 Can Weddings Be Good, Fast, and Cheap?
Have you heard about the Good/Fast/Cheap theory? It's especially prevalent in business, but we think it also applies to weddings. [Budget Savvy Bride]
—
Can't get enough? Check out these articles from members of our community, too:
Still want more? 🔎 Put the WISE Search Engine to work for you.
Listen to This
Enjoy this curated selection of articles from Wealthtender Financial Network partners.
3️⃣ Marriage and the Money Trifecta
Host Jen Hemphill speaks with Elle Martinez about the trifecta she brought to her marriage, how they handled it as a couple and why budgeting shouldn't be a starting point for couples when it comes to finances. [Her Money Matters]
🍯 Talking Money with Your Honey
Financial Therapist, Clare Dubé discusses financial infidelity with podcast host Bobbi, including tips for avoiding money conflicts and how to talk money with your honey! Bobbi also shares a few wedding budgeting tips. [CentsAble Chat]
💑 Behind the Veil
In this episode, hosts Rachel and Wendy talk to financial advisor Stephanie McCullough about the right money questions to ask and how to be in charge of your financial future. [BrideLife]
We're excited to introduce you to financial advisors and financial coaches featured on Wealthtender. Visit their profile page to learn more! Know someone who might be a good match? Forward this email and put your matchmaking skills into practice. 🤝
Meet the Latest Financial Professionals to Join Wealthtender
Adell, Harriman & Carpenter, Inc. – Investment Management & Financial Counsel
Featured Financial Advisors on Wealthtender
Featured Financial Coaches on Wealthtender
The Brightest Stars
Each week we showcase a member of our network who has earned a 5-star review on Wealthtender.
Money Date by Zeta is an online love and money magazine with articles, tools, and guides to help couples grow their financial futures.
---
Meet the Newest Finance Blogs & Podcasts to Join Wealthtender
---
---
Thanks for helping us grow.
Would your friends enjoy waking up with us each Friday? (We promise to stay on our side of the bed.)
Share the link to today's newsletter and ask them to (gently) press this button:
---
Have a personal finance question you would like answered by members of the Wealthtender Financial Network? Or interested to see an article written on a particular topic? Let us know!
Missed last week's newsletter? [Step into the time machine]
👉 Friday Trivia:  According to a survey conducted just before COVID changed everything, what is the average size of a wedding guest list? 131 guests, according to The Knot.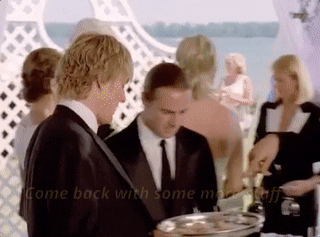 Disclaimer: The information in this article is not intended to encourage any lifestyle changes without careful consideration and consultation with a qualified professional. This article is for reference purposes only, is generic in nature, is not intended as individual advice and is not financial or legal advice.