👩‍✈️
Good morning, travelers.
If the only thing keeping you from your next vacation is a prick or two, the news about J&J's single shot vaccine means it's time to start packing your bags. 🧳
But with unprecedented pent-up demand for vacation travel, will it be possible to avoid sticker shock? 🙈
Today's recommended reads and listens will help you hit the road or fly the friendly skies without spending all of that stimulus check in one place. 💵
Friday Trivia: How much was John Candy paid for his brief appearance at the end of National Lampoon's Vacation (1983)?   👇
Four Facts to Know About Travel Insurance Before Your Next Trip
Travel insurance is one of those categories of insurance that perplexes a lot of people. Is it a waste of money? Do you need it or not? And what do travel insurance policies cover anyway?
---
Recommended Reads
Enjoy this curated selection of articles from Wealthtender Financial Network partners.
– Submitted by Our Members –
👛 Book Your Stay for Pennies on the Dollars
Traveling from New Jersey, Monica knows how to make the most of her timeshare ownership. But did you know you don't have to own a timeshare to book a weekly rate hotel at a price that could be 75% off? [Planner at Heart]
👨‍👩‍👧‍👦 Family Fun on a Budget
Living in Florida allows Karen to travel with her family year-round. Learn her tips and ideas that can help you save tons of money on family vacations, too. [Debt Free Lab]
– Sourced from the Wealthtender WISE Search Engine –
🛄 Travel Tips from the Doc
Sanjana is a physician anesthesiologist who loves to travel when she's not busy with patients. And she does so without breaking the bank. Here are 12 tips she's sharing on how she does it. [The Female Professional]
🌞 Airbnb vs. Partbnb?
Haven't heard of Partbnb? If you've dreamed of buying a house in the Caribbean, but thought it was out of reach, think again. [Side Hustle Rich]
🤔 Vacation Alternatives
If health concerns or your budget will keep you from traveling this year, all is not lost! Jennifer shares ideas for family fun while keeping close to home. [Maple Money]
Listen to This
Enjoy this curated selection of articles from Wealthtender Financial Network partners.
🌏 Traveling White-Glove Style
Suzanne is a travel advisor passionate about helping her clients create unforgettable experiences. What does she think about the future of travel in a post-COVID world? Listen to her thoughts on top destinations and travel trends in this 30 minute interview you won't want to miss. [Mitlin Financial]
🚗 Hit the Road to St. Louis
If the first thing you think of about a vacation in St. Louis is Clark telling his family to roll 'em up, it's time to think differently. And with more free attractions for visitors than any city outside of Washington, D.C., Dea shares her recommendations to make the most of your vacation budget. [We Travel There]
We're excited to introduce you to financial advisors and financial coaches featured on Wealthtender. Visit their profile page to learn more! Know someone who might be a good match? Forward this email and put your matchmaking skills into practice. 🤝
Financial Coaches Featured on Wealthtender
The Brightest Stars
Each week we showcase a member of our network who has earned a 5-star review on Wealthtender.
Wealthy Nickel is all about the simple path to financial freedom.
---
---
Thanks for helping us grow.
Would your friends enjoy waking up with us each Friday? (We promise to stay on our side of the bed.)
Share the link to today's newsletter and ask them to (gently) press this button:
---
Have a personal finance question you would like answered by members of the Wealthtender Financial Network? Or interested to see an article written on a particular topic? Let us know!
Missed last week's newsletter? [Step into the time machine]
👉 Friday Trivia: How much was John Candy paid for his brief appearance at the end of National Lampoon's Vacation (1983)? He was paid $1 million for his cameo appearance, only made possible due to the poor reception the original ending produced from test audiences.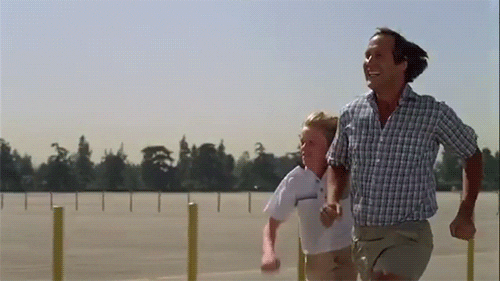 Disclaimer: The information in this article is not intended to encourage any lifestyle changes without careful consideration and consultation with a qualified professional. This article is for reference purposes only, is generic in nature, is not intended as individual advice and is not financial or legal advice.