To make Wealthtender free for readers, we earn money from advertisers, including financial professionals and firms that pay to be featured. This creates a conflict of interest when we favor their promotion over others. Learn more. Wealthtender is not a client of these financial services providers.
➡️ Find a Local Advisor | 🎯 Find a Specialist Advisor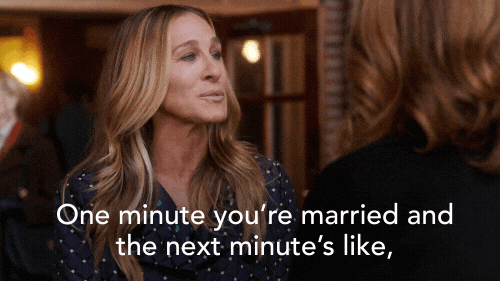 💔
Good morning.
Sometimes, it's just not meant to be. If you've reached a point in your marriage where you're considering divorce, there are a lot of factors to consider. Especially when it comes to your finances.
Today's recommended reads and listens will help you understand many of the ways your wallet could be whacked or your purse could be pummelled going through the divorce process.
More importantly, you'll learn how to prepare yourself for what's ahead so you can navigate the process in the best possible way and emerge after divorce in the strongest financial position to begin your next phase of life.
You'll also learn how financial advisors and coaches who specialize in serving clients affected by divorce can offer invaluable support and guidance throughout this challenging time in your life. 🤝
Friday Trivia: Who is considered the "King" of celebrity divorcees? 👇
What is a Certified Divorce Financial Analyst (CDFA)?
Going through a divorce can be one of the most emotional and challenging life experiences for many people. When it comes to navigating both common and complex financial issues that arise during a divorce, you'll find it comforting to know a growing number of professionals are specializing in helping people skillfully tackle these money matters through this difficult time.
Certified Divorce Financial Analysts (CDFA) help people going through a divorce (and their lawyers) understand how their financial decisions will impact their future finances.
---
This Week's Reads & Listens
Enjoy this curated selection of content from Wealthtender Financial Network partners.
💃 Smart Money Moves for Women After Divorce
You're coming out the other end of what may have been a painful journey. It's natural to feel a bit of trepidation about what lies ahead. The good news is: YOU are in charge now! [Sofia Financial]
👵 6 Ways Divorced Women Sabotage Their Retirement Years
As a divorced woman, you have only your assets to draw upon unless you have been awarded a portion of your ex's pension as part of your divorce settlement. [Wealthtender (Guest Author Myra Alport)]
💳 10 Ways Divorce Can Affect Your Credit
Couples shouldn't expect their credit scores to plummet the second they file for divorce. However, there are things that occur during divorce that can have a negative impact on credit. [Rich Single Momma]
👩 Financial Advisors for Divorced Women
Once you're through the divorce process, it's time to look forward to the next chapter of your life. A financial advisor who specializes in serving divorced women may be an ideal guide to help you emerge feeling confident and optimistic for your future. [Wealthtender]
🛑 Expensive Divorce Mistakes to Avoid
Our hearts can hijack our common sense when it comes to personal finances. If you're currently in the midst of a separation or divorce, you're at an increased risk for making emotional money mistakes. [Christine Luken]
💸 How Marriage, Divorce & Death Affects Your Dinero
"This episode covers so much of what you don't want to ask about; we got you, always." [Yo Quiero Dinero Podcast]
💰 The High Income Earner's Ultimate Guide To Surviving Divorce
A divorce can be an incredibly trying time, especially if you are a high income earner. This guideline serves to prepare you for the treacherous journey ahead. [XRAYVSN]
💑 Back from the Brink
If you're in a season of struggle – especially marital – do not give up hope. There is light at the end of the tunnel. It may take sacrifice, but it's worth it. [WorthyNest]
💵 Money & Relationships
A Ramsey Solutions survey states that fights over money are the second leading cause of divorce. Learn to have meaningful discussions about money, as Financial Counselor Adam Kol chats about money & relationships. [CentsAble Chat & The Couples Financial Coach]
–
Can't get enough? Check out these articles from members of our community, too:
Still want more? 🔎 Put the WISE Search Engine to work for you.
–
We're excited to introduce you to financial advisors and financial coaches featured on Wealthtender. Visit their profile page to learn more! Know someone who might be a good match? Forward this email and put your matchmaking skills into practice. 🤝
---
---
---
The Brightest Stars
Each week we showcase a member of our network who has earned a 5-star review on Wealthtender.
Simple Passive Cashflow Podcast – Join me in my journey as I build my own portfolio with large syndications in multi-family apartments, mobile home parks, self storage, assisted-living, and buy-hold turn-key rental real estate. We build passive streams of cashflow with each rental so we can have the freedom to quit our jobs to do what we truly want.
---
---
Thanks for helping us grow.
Would your friends enjoy waking up with us each Friday? (We promise to stay on our side of the bed.)
Share the link to today's newsletter and ask them to (gently) press this button:
---
Have a personal finance question you would like answered by members of the Wealthtender Financial Network? Or interested to see an article written on a particular topic? Let us know!
Missed last week's newsletter? [Step into the time machine]
👉 Friday Trivia: Who is considered the "King" of celebrity divorcees? Larry King, the now deceased CNN talk show host who counted 8 divorces in life before finally resting in peace.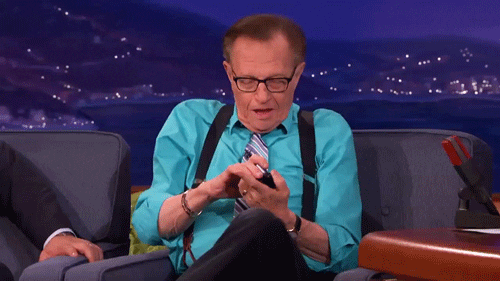 To make Wealthtender free for readers, we earn money from advertisers, including financial professionals and firms that pay to be featured. This creates a conflict of interest when we favor their promotion over others. Learn more. Wealthtender is not a client of these financial services providers.
➡️ Find a Local Advisor | 🎯 Find a Specialist Advisor