Disclaimer: In order to make Wealthtender free for our readers, we earn money from advertisers, including financial professionals and educators who pay to be featured on our platform. Learn more about how we make money.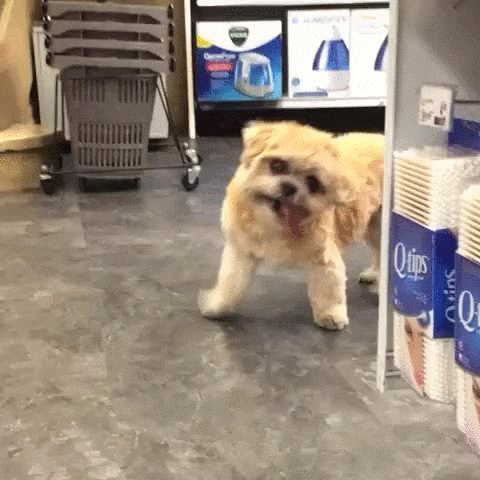 👛
Good morning.
Do you get excited cruising up and down the aisles looking for a bargain?
You're not alone! Those savings can add up quickly to help keep your household budget under control.
This week's recommended reads and listens won't cost you a penny and might save you much more.
On your mark. Get set. Save!
—
Need a hand creating a budget that won't break the bank? Meet the financial coaches featured on Wealthtender ready to help you get started.
Friday Trivia: The first coupon ever was first distributed in 1888 to promote what product?  👇
Guide to The Best Frugal Living & Budget Blogs
Whether you consider yourself to be frugal or just smart with your money, holding yourself accountable to a budget helps you live within your means and keep your financial goals on track.
But do you know all the best tips and tricks to live frugally and within a budget while still enjoying life? Fortunately, we've gathered lots of great frugal living and budget blogs written by people passionate about helping you learn from their own experiences and lifestyle choices. [Read the Guide]
---
Recommended Reads & Listens
Enjoy this curated selection of content from Wealthtender Financial Network partners.
🆓 Looking for a Free Museum Pass?
Did you know you can check admission passes out from your library just like books? We saved $150 with one of their family passes alone. [Planner at Heart]
💸 Is a No-Spend Challenge in Your Future?
Whether it's a no-spend challenge for just a week or even an entire month, forcing yourself to stop all non-essential spending for some time can be a great solution to save some money. [Logical Dollar]
💡 30 Frugal Living Tips
Do you follow the 24 hour rule when shopping on Amazon? Learn this tip and 29 more ways to save money. [A Dime Saved]
🌴 Staycation, All I Ever Wanted
The cost of vacations can add up quickly! These affordable staycation ideas can help you relax at home without breaking the bank. [The Savvy Couple]
🧠 Mind Over Money
The average American spends close to $500 per month on nonessential costs. Learn how you can get and keep your mind on a money budget for financial freedom. [Budgeting Faithfully]
Can't get enough? Check out these articles from members of our community, too:
Still want more? 🔎 Put the WISE Search Engine to work for you.
—
We're excited to introduce you to financial advisors and financial coaches featured on Wealthtender. Visit their profile page to learn more! Know someone who might be a good match? Forward this email and put your matchmaking skills into practice. 🤝
Featured Financial Advisors on Wealthtender
Featured Financial Coaches on Wealthtender
The Brightest Stars
Each week we showcase a member of our network who has earned a 5-star review on Wealthtender.
The Parent Portfolio – Parents building wealth while working full-time jobs.
Check Out The Newest Finance Blogs On Wealthtender
Money Flamingo – Money Flamingo is all about alternatives to the standard path to FIRE. This is where you can learn how to use smart strategies like Semi-Retirement, Coast FI and Flamingo FI to get your life back sooner.
---
---
Thanks for helping us grow.
Would your friends enjoy waking up with us each Friday? (We promise to stay on our side of the bed.)
Share the link to today's newsletter and ask them to (gently) press this button:
---
Have a personal finance question you would like answered by members of the Wealthtender Financial Network? Or interested to see an article written on a particular topic? Let us know!
Missed last week's newsletter? [Step into the time machine]
👉  Friday Trivia: The first coupon ever was first distributed in 1888 to promote what product? Coca-Cola.
Disclaimer: The information in this article is not intended to encourage any lifestyle changes without careful consideration and consultation with a qualified professional. This article is for reference purposes only, is generic in nature, is not intended as individual advice and is not financial or legal advice.