To make Wealthtender free for readers, we earn money from advertisers, including financial professionals and firms that pay to be featured. This creates a conflict of interest when we favor their promotion over others. Learn more. Wealthtender is not a client of these financial services providers.
➡️ Find a Local Advisor | 🎯 Find a Specialist Advisor
🔁
Good morning.
We're all going to die. Wow. What a downer. 😟
Shall we try this again? ⏪
Good morning! 🌞 Today is going to be a great day! And it's Friday! 🥳
That's better. But now that we've broached the topic, let's talk about the importance of estate planning. It's uncomfortable to discuss our own mortality, but taking the time to plan for the inevitable can make an incredible difference for your loved ones, and your legacy. 💕
Today's recommended reads and listens will help you prepare your finances and family today for a tomorrow that's hopefully far, far away. 😇
Friday Trivia: What percentage of Americans have a will that describes how they would like their money and estate to be handled after their death? 👇
Making a Will – 10 Little-Known Facts You Need to Know
Making a will is not the most exciting topic, and it forces you to face your mortality. But whether there's a pandemic or not, it's highly recommended to put a plan in place for your home, bank accounts, and belongings if the worst were to happen.
---
This Week's Reads & Listens
Enjoy this curated selection of content from Wealthtender Financial Network partners.
💸 Estate Planning Isn't Just for the Rich
People get estate documents to put plans in place for when they pass away or are no longer capable of making decisions themselves. Here are 5 reasons to get estate documents now. [WorthyNest]
💰 Have a Large Amount in Pre-Tax Retirement Accounts?
With a minimum amount of planning, you can save a huge amount in taxes and give your spouse and children the flexibility to spilt your wealth after your death. [FI Physician]
👴 Talking Money with Your Aging Parents
Podcast host Adam Kol speaks with Cameron Huddleston about discussing healthcare and money with your parents (episode) and Cathy Sikorski about the emotional components (episode). Worth the listen. [The Couples Financial Coach]
📜 Where There's a Will, There's a Way
Learn how this physician put a plan in place from life insurance, to a will, to finally creating a trust and achieving peace of mind. [XRAYVSN]
💻 Own Digital Assets?
What happens to your digital assets when you die? From your online accounts to documents and more, learn 5 steps to create a transition plan. [The Cents of Money]
⚖ What Exactly is a Power of Attorney?
A power of attorney (POA) gives one or more persons (known as your agent) the ability to act on your behalf. But do you know the different types of PoAs? [Dividend Power]
👨‍👩‍👧‍👦 What is Generational Wealth?
Generational wealth is defined as monetary assets passed down from one generation of a family to the next. Learn how to build it and pass it down. [Financial Freedom Countdown]
Can't get enough? Check out these articles from members of our community, too:
Still want more? 🔎 Put the WISE Search Engine to work for you.
—
We're excited to introduce you to financial advisors and financial coaches featured on Wealthtender. Visit their profile page to learn more! Know someone who might be a good match? Forward this email and put your matchmaking skills into practice. 🤝
Featured Financial Advisors on Wealthtender
Featured Financial Coaches on Wealthtender
The Brightest Stars
Each week we showcase a member of our network who has earned a 5-star review on Wealthtender.
Savebly exists to teach people how to live a freer life by making simple changes to their financial lifestyle. We know that little changes compound over time so learn how to take control of your money and become financially free!
---
---
Thanks for helping us grow.
Would your friends enjoy waking up with us each Friday? (We promise to stay on our side of the bed.)
Share the link to today's newsletter and ask them to (gently) press this button:
---
Have a personal finance question you would like answered by members of the Wealthtender Financial Network? Or interested to see an article written on a particular topic? Let us know!
Missed last week's newsletter? [Step into the time machine]
👉 Friday Trivia: What percentage of Americans have a will? According to Gallup, about 46% of US adults have a will that describes how they would like their money and estate to be handled after their death.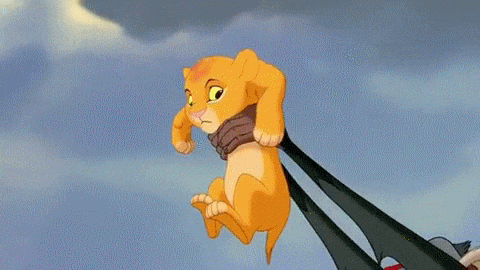 To make Wealthtender free for readers, we earn money from advertisers, including financial professionals and firms that pay to be featured. This creates a conflict of interest when we favor their promotion over others. Learn more. Wealthtender is not a client of these financial services providers.
➡️ Find a Local Advisor | 🎯 Find a Specialist Advisor