To make Wealthtender free for readers, we earn money from advertisers, including financial professionals and firms that pay to be featured. This creates a conflict of interest when we favor their promotion over others. Learn more. Wealthtender is not a client of these financial services providers.
➡️ Find a Local Advisor | 🎯 Find a Specialist Advisor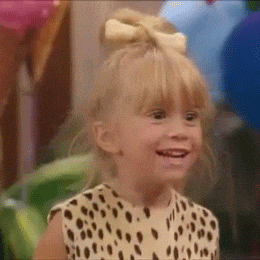 😃
Good morning.
If you're reading this, there's a good chance you're either a Millennial or responsible for bringing one or more into the world.
We're not here to stereotype Millennials. The internet does plenty of that for us. So we won't assume you spent the '90s watching Full House or The Fresh Prince of Bellaire. Or that you're reading this newsletter over a breakfast that includes avocado toast. 🥑
But we are here to offer useful resources for Millennials in today's newsletter to help you enjoy life more with less money stress.
And if you're looking for a financial advisor for millennials, you'll find them on Wealthtender quicker than you can snap a selfie. 😎
Friday Trivia: Millennials were the first generation to grow up with easy access to computers and game consoles, bringing gaming into the mainstream. Which video game franchise is the highest-grossing to date? 👇
Can Millennials Hope to Ever Retire?
Millennials were born between 1980 and 1996, meaning in 2021 millennials are 25 to 41 years old. If we imagine retiring at age 65, that gives us 20 to 40 years to save for retirement.
Making the day-to-day expenses can be tough. On top of that, now you have to try to save for your future? It can seem impossible. But, it really isn't.
---
This Week's Reads & Listens
Enjoy this curated selection of content from Wealthtender Financial Network partners.
😃 Live the Life of Your Dreams (Right Now)
You don't have to defer the gratification of pursuing your ideal lifestyle until you're retired. Use this guide to lifestyle design to create a life you love. [TwentyFree]
✅ Should You Hire an XY Planning Network Financial Advisor?
XY Planning Network advisors don't have any minimum asset requirements and work with all types of clients, especially Gen X and Millennials [Wealthtender]
💪 Are You Ready to Become Financially Stable?
It just takes determination, a growth mindset, and a desire to be wise with your money. [Money Bliss]
💑 6 Financial Tips for Newlyweds
Starting your union with a thoughtful and open discussion about money will encourage future financial openness and harmony. [Dividend Power]
🙄 This Financial Advice is Outdated
Times are changing, and times are changing fast. With this changing world around us, it would only make sense for financial advice to change too. [Radical Fire]
💤 9 Personal Finance Tips For Gen Z From A Millennial
Hey, you, Gen Z! Looking for financial guidance? Here are 9 personal finance tips for Gen Z from a Millennial. [Hey You Finance]
Can't get enough? Check out these articles from members of our community, too:
Still want more? 🔎 Put the WISE Search Engine to work for you.
—
We're excited to introduce you to financial advisors and financial coaches featured on Wealthtender. Visit their profile page to learn more! Know someone who might be a good match? Forward this email and put your matchmaking skills into practice. 🤝
---
---
---
The Brightest Stars
Each week we showcase a member of our network who has earned a 5-star review on Wealthtender.
Millennial Investments – Our goal is to teach, inspire, and empower others to build wealth and achieve life goals. Join the journey as we collaborate across content creators and topics to make wealth-building fun, simple, and enjoyable.
---
---
Thanks for helping us grow.
Would your friends enjoy waking up with us each Friday? (We promise to stay on our side of the bed.)
Share the link to today's newsletter and ask them to (gently) press this button:
---
Have a personal finance question you would like answered by members of the Wealthtender Financial Network? Or interested to see an article written on a particular topic? Let us know!
Missed last week's newsletter? [Step into the time machine]
👉 Friday Trivia: Millennials were the first generation to grow up with easy access to computers and game consoles, bringing gaming into the mainstream. Which video game franchise is the highest-grossing to date? With more than 180 games, the Mario franchise had sold more than 555m units as of 2016. (Source)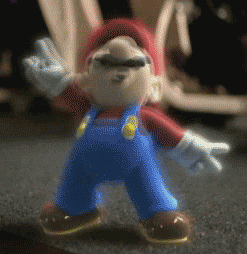 To make Wealthtender free for readers, we earn money from advertisers, including financial professionals and firms that pay to be featured. This creates a conflict of interest when we favor their promotion over others. Learn more. Wealthtender is not a client of these financial services providers.
➡️ Find a Local Advisor | 🎯 Find a Specialist Advisor