Disclaimer: To make Wealthtender free for our readers, we earn money from advertisers, including financial professionals and firms that pay to be featured. This creates a natural conflict of interest when we favor their promotion over others. Wealthtender is not a client of these financial services providers. Learn how we operate with integrity to earn your trust.
I think I qualify as a near-retiree.
Frankly, I could afford to stop working now if we were willing to give up our dream home and move back to our previous house (that we still own and are leasing out). But unless forced into doing so, why would we?
So, what are my planning ideas as I get closer to retiring? Let's dive in and learn what I'm doing, along with tips from others who have been thinking about this topic.
Money and Life Tips for People Planning to Retire Soon
Not wanting to limit this to my own ideas, I asked financial professionals on Wealthtender and top finance writers on Medium for their best tips for people in their 60s and 70s, who are hopefully about to retire (or already retired if they were savvy and a bit lucky).
Here's what we came up with between us.
Tip 1
I'll start with my own contribution based on how I plan to do things.
If you're still working and want to retire soon, try easing into it by reducing your work from full-time to half-time for a few years, then down to 25% for a few more years. Then, keep it at that level or stop altogether, as you prefer.
Deborah Meyer, CFP®, CPA/PFS, CEPA, CEO of WorthyNest® says, "Create space to envision your post-retirement life before turning in your notice or exiting the business. Mitch Anthony's book 'The New Retirementality' does an excellent job of helping near-retirees not only consider the financial implications of retirement but, more importantly, the emotional and social aspects. Retirement can feel isolating and lonely if you don't surround yourself with other energetic people who find their purpose outside of work."
This offers three major benefits:
It lets you start the shift to less work and more play sooner than if you hold out for going from full-time to fully retired at once.
It reduces your portfolio sequence-of-returns risk, where having a market crash early in your retirement forces you to eat into your portfolio's capital, greatly increasing your risk of running out of money.
It lets you gradually figure out what you want to do during retirement, so you don't suddenly realize you're totally bored and just waiting to die.
Nick Covyeau, CFP®, Owner and Financial Planner at Swell Financial, shares, "What I've seen with my clients is that those who slowly wade into retirement by gradually decreasing their work have a much better transition than those who go from full-time work to full retirement, dropping everything. Retirement is a learned skill. It's something you must train yourself how to do. It takes time, patience, and a new set of tools than the previous chapter of your life/career."
Danielle Miura, CFP®, founder and owner of Spark Financials, adds, "Even the most detailed plans don't always work out. Before you retire, prepare for possible worst-case scenarios: a market downturn or a health setback."
Tip 2
My second tip is to find something you enjoy doing, that you can do for a long time, and that brings in at least some money. This will keep you active, reduce the size portfolio you need, and/or increase how much you can spend in retirement, and/or let you leave a larger bequest to your kids or a favorite charity.
Joe Dunat, Wealth Advisor at Sturkie Wealth Management agrees, "Having a purpose is paramount. Find something that will continue to give meaning and routine."
Tip 3
Jason Clenenden's advice is, "Hopefully, you're in good shape by now and ready to enjoy the fruits of your labor. Focus on investments that generate income so you don't have to sell assets to survive. If you aren't in good financial shape, you may have to continue working in some form or fashion to support your investment income until it can support you."
Miura adds that you need to budget but cautions to not forget inflation and taxes. She says, "Determine what your expenses will look like for your retirement. Will you be downsizing your home? How much will you be spending on traveling? Will you be debt-free before retirement? Don't forget to include inflation and taxes in your calculation."
Covyeau suggests, "Avoid making big purchases early in retirement. Such purchases will rob your account of future compounded interest and leave a lasting negative impact on the rest of your retirement."
Tip 4
Ben Le Fort says, "Assuming you're financially independent at this point, focus on the things and people that make you happy. You've already done the work, now enjoy yourself. The obvious caveat would be to complete your estate planning."
Dunat adds tax, financial, insurance, and medical support to the role of estate planning, "Have a trusted team of professionals in your corner for the larger decisions in your life. Navigate the tax consequences of any retirement withdrawal strategies with a tax professional and financial planner. Have a plan for your next of kin to make sure your estate doesn't get held up in probate by working with an estate attorney.
"As you transition to Medicare, have a health insurance agent who can make sure your doctor (and any medications) will be covered under your plan. The happiest retirees we know do not try to make these decisions on their own, they have a person in their corner."
Tip 5
Wrapping up, Charlie Brown reinforces my first tip, sharing from the experience of family members, "Going from full-time employment to retirement (if you've not gone down a financial freedom route earlier in life) sucks. I've seen it happen with members of my family, and it isn't pretty."
She continues, "Retirement doesn't have to mean bridge club every Tuesday and golf every Friday with nothing to fill the gaps in between. You can still engage in meaningful work and get a lot out of it, whatever age you are."
The Bottom Line
Without any coordination, all of us suggest in one form or another that near-retirees consider finding something they enjoy doing to continue doing even after "retiring." This will help you feel productive and engaged rather than simply passing the days and years until you die.
We all encourage you to fill your "golden years," with whatever you enjoy doing, spending time with family and friends.
If your situation requires it, keep working at least while you can in order to "support your investment income until it can support you," in Jason's words.
As a bonus tip, Covyeau points out the importance of being on the same page as your spouse. He says, "You're in this together. Learning how to retire together is a fun and exciting adventure that will take time. You're going to find yourself with more time on your hands, wrestling through potential loss of identity through no longer working, and maybe in a new physical location after moving. All these massive changes are going to take time to adjust to and odds are, you and your spouse may process them at different speeds.  Retirement is a major shift, and it's important to work through this transition well with your spouse before and during retirement. It's important to be flexible, communicative, and adaptable as getting comfortable in retirement together is going to take some time to get used to. Have fun with it. Be creative and make it your own."
Find Your Next Financial Advisor on Wealthtender
📍 Click on a pin in the map view below for a preview of financial advisors who can help you reach your retirement goals with a personalized plan. Or choose the grid view to search our directory of financial advisors with additional filtering options.
📍Double-click or pinch pins to view more.
---
Are you ready to enjoy life more with less money stress?
Sign up to receive weekly insights from Wealthtender with useful money tips and fresh ideas to help you achieve your financial goals.
---
Trending Articles in Financial Planning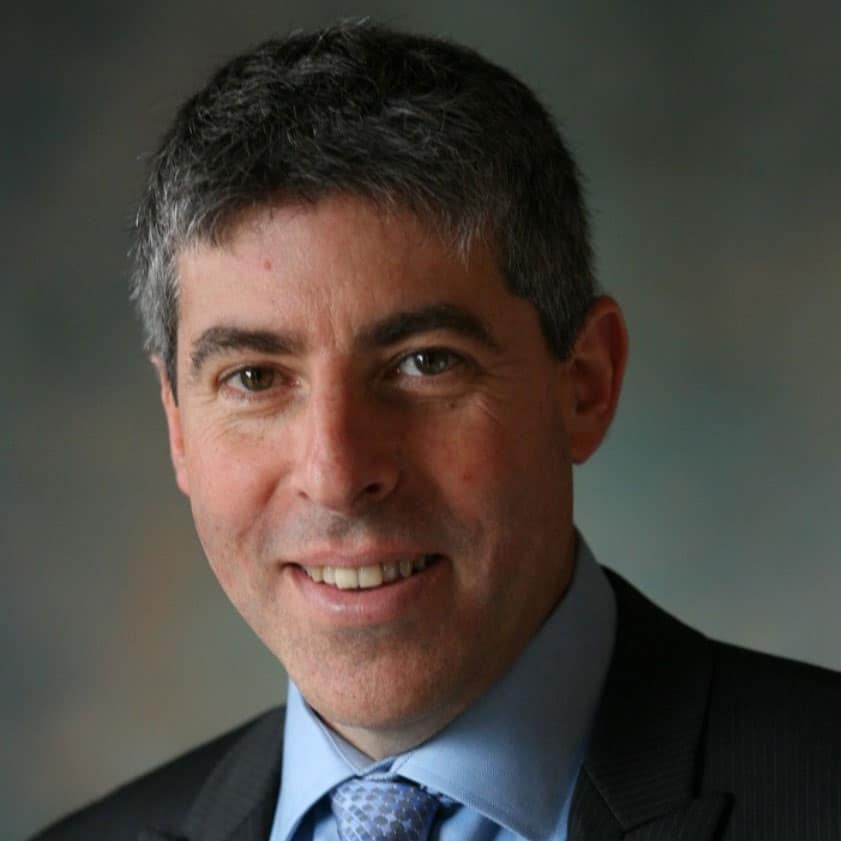 About the Author
Opher Ganel
My career has had many unpredictable twists and turns. A MSc in theoretical physics, PhD in experimental high-energy physics, postdoc in particle detector R&D, research position in experimental cosmic-ray physics (including a couple of visits to Antarctica), a brief stint at a small engineering services company supporting NASA, followed by starting my own small consulting practice supporting NASA projects and programs. Along the way, I started other micro businesses and helped my wife start and grow her own Marriage and Family Therapy practice. Now, I use all these experiences to also offer financial strategy services to help independent professionals achieve their personal and business finance goals.
Connect with me on my own site: OpherGanel.com and/or follow my Medium publication: medium.com/financial-strategy/.
Disclaimer: To make Wealthtender free for our readers, we earn money from advertisers, including financial professionals and firms that pay to be featured. This creates a natural conflict of interest when we favor their promotion over others. Wealthtender is not a client of these financial services providers. Learn how we operate with integrity to earn your trust.