To make Wealthtender free for readers, we earn money from advertisers, including financial professionals and firms that pay to be featured. This creates a conflict of interest when we favor their promotion over others. Learn more. Wealthtender is not a client of these financial services providers.
➡️ Find a Local Advisor | 🎯 Find a Specialist Advisor
Millions of Wells Fargo customers are poised to receive damage payments for a litany of wrongdoings committed by the institution over the past decade.
In its role as a federal watchdog, the Consumer Financial Protection Bureau (CFPB) whacked Wells Fargo with a $3.7 billion penalty — with $2 billion due to consumers — late last December.
"Wells Fargo's rinse-repeat cycle of violating the law has harmed millions of American families," said CFPB Director Rohit Chopra at the time. "This is an important initial step for accountability and long-term reform of this repeat offender."
CFPB officials have since announced how victims of Wells Fargo's consumer abuse can receive their fair share in settlement compensation. This article looks at all Wells Fargo customers need to know about the landmark ruling, who is eligible for compensation, and how to get the money owed.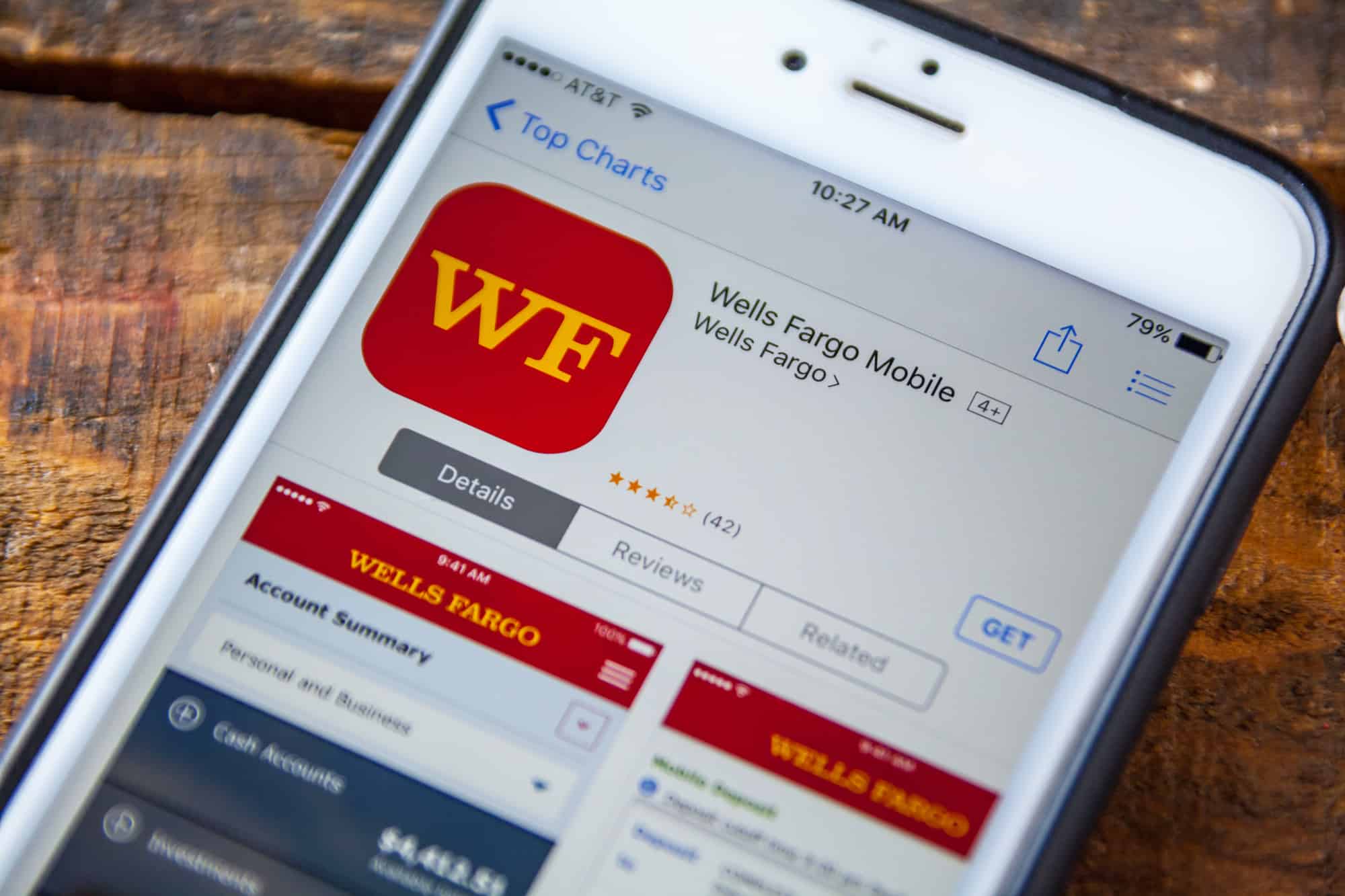 The Final Verdict and Settlement
On December 20, Wells Fargo was found to have illegally assessed fees and interest charges on auto and mortgage loans, misdirected loan payments, and wrongly repossessed consumers' cars. The bank also sprung unlawful surprise overdraft fees on its customers and tacked on other incorrect charges to checking and savings accounts.
This is not the first time the CFPB has caught Wells Fargo for foul play. In previous years, the federal watchdog penalized the banking titan for taking mortgage kickbacks, mishandling student loans, holding fake accounts, and misusing auto loans.
"We and our regulators have identified a series of unacceptable practices that we have been working systematically to change and provide customer remediation where warranted," Wells Fargo's CEO Charlie Scharf said of the watchdog's enforcement action.
"This far-reaching agreement is an important milestone in our work to transform the operating practices at Wells Fargo and to put these issues behind us. Our top priority is to continue to build a risk and control infrastructure that reflects the size and complexity of Wells Fargo and run the company in a more controlled, disciplined way."
Who is Affected
Wells Fargo's maligned business practices have affected a significant portion of the population, with one in three American households being customers of the bank.
If you have a Wells Fargo account, it is important to be aware of the damage you may have suffered, how current payments are now being distributed, and to remain vigilant for further issues in the future. The following information will help inform you if you were affected, what steps you should take, and the level of compensation you may expect.
In total, more than 16 million accounts at the bank were subject to illegal activity.
Auto Loan Customers
Some customers' loan payments were not applied correctly to their balances. This, in turn, caused higher interest charges, late fees, and wrongful repossessions. In some instances where customers paid for GAP coverage, the bank did not refund money owed if the loan was paid off early. Over 11 million accounts were impacted by this fraudulent activity, and the holders of these accounts are owed $1.3 billion in total.
Mortgage Loan Borrowers
Wells Fargo unfairly prevented some borrowers from making modifications to their loans in order to avoid foreclosure. The bank also wrongly reported some customers as deceased, and overstated attorney fees led to denied applications and resulted in thousands of wrongful foreclosure actions.
Thousands of customers were impacted by mortgage errors and are owed around $200 million in compensation.
Wells Fargo Deposit Accounts
Some Wells Fargo deposit accounts were hit with extra overdraft, withdrawal, and monthly fees. At other times, the bank unjustifiably froze customer accounts for weeks on the pretense of preventing fraudulent deposits.
Over 5 million accounts were impacted by this misconduct and are owed over $500 million in compensation.
How to Claim Your Share of Settlement Proceeds
If you believe you have suffered from the above instances of abuse and/or negligence, Wells Fargo is legally obligated to contact you regarding compensation. No action is necessary on the victims' part to receive what they are owed, and some have already received their payment.
If, for whatever reason, you believe you're owed money and the bank has not yet made contact, you may call Wells Fargo at 844-484-5089, Monday through Friday, from 9 a.m. to 6 p.m. Eastern time. Those who don't receive assistance from the bank may submit a complaint to the CFPB.
Damage payment will vary depending on the relevant violation. For example, those whose cars were inappropriately repossessed are entitled to a minimum of $4,000 compensation for any associated costs.
The CFPB warns that criminals may exploit this opportunity to defraud Wells Fargo victims. If you are contacted by someone who claims they can assist you in getting your compensation and/or requests an electronic transfer to do so, realize this is a scam. If you are contacted by fraudsters, get in touch with the CFPB right away: (855) 411-2372, 8 a.m. to 8 p.m. ET, Monday through Friday.
---
Author Bio: Liam Gibson is a Taiwan-based freelance journalist who covers tech, geopolitics, and finance. He has written for Al Jazeera, Nikkei Asia Review, South China Morning Post, Straits Times, National Interest, and has appeared in Fortune Magazine, and several other international media outlets.
---
Find a Financial Advisor
Do you have questions about your financial future? Find a financial advisor who can help you enjoy life with less money stress by visiting Wealthtender's free advisor directory.
Whether you're looking for a specialist advisor who can meet with you online, or you prefer to find a nearby financial planner, you deserve to work with a professional who understands your unique circumstances.
Have a question to ask a financial advisor? Submit your question and it may be answered by a Wealthtender community financial advisor in an upcoming article.
–
Do you already work with a financial advisor? You could earn a $50 Amazon Gift Card in less than 5 minutes. Learn more and view terms.
This article originally appeared on Wealthtender. To make Wealthtender free for our readers, we earn money from advertisers, including financial professionals and firms that pay to be featured. This creates a natural conflict of interest when we favor their promotion over others. Wealthtender is not a client of these financial services providers.
Disclaimer: This article is intended for informational purposes only, and should not be considered financial advice. You should consult a financial professional before making any major financial decisions.
To make Wealthtender free for readers, we earn money from advertisers, including financial professionals and firms that pay to be featured. This creates a conflict of interest when we favor their promotion over others. Learn more. Wealthtender is not a client of these financial services providers.
➡️ Find a Local Advisor | 🎯 Find a Specialist Advisor