About us
Wealthtender is a leading personal finance publication and financial professional discovery platform dedicated to helping people enjoy life more with less money stress.
We Help People Enjoy Life with Less Money Stress.
In the last 12 months, nearly half a million people visited wealthtender.com looking for financial guidance.
---
---
More Informed and Educated Consumers
Thousands of people visit Wealthtender each month to make smarter money moves and discover financial advisors on Wealthtender based on the criteria most important to their unique needs.
Essential Digital Marketing for Financial Advisors
Wealthtender offers essential digital marketing services to help financial advisors get found online and convert more prospects into clients.
Greater Diversity
Our independence lets us feature financial advisors with a greater diversity of backgrounds and experience than typically found on other find-an-advisor sites.
Brian Thorp
Founder and CEO
Brian Thorp is the CEO and founder of Wealthtender. He and his wife live in Texas, enjoying the diversity of Houston and the vibrancy of Austin.
With over 25 years in the financial services industry, Brian is applying his experience and passion at Wealthtender to help more people enjoy life with less money stress.
Peter Mansfield
Managing Editor
Peter is a fintech marketing professional with a highly successful track record helping early-stage ventures in areas including payments, credit/prepaid, and lending.
His portfolio includes Marqeta, BillFloat, Wallaby Financial (acquired by BankRate), UNest, PropertyBridge (acquired by Moneygram), and Vertical Finance.
Derek Moore
Designer & Developer
Derek is lead developer, with over 15 years of experience with front-end development, and web design. His core development technologies are HTML, CSS, JavaScript, PHP, and WordPress.
His core design technologies are paper, pen, Sketch, Figma, and the ever-powerful browser-based design.
Diana Cabrices
Chief Evangelist
Diana is a wealthtech growth expert and founder of Diana Cabrices Consulting.
With a proven track record of success in the wealthtech space and a reputation as a leading voice on the value of digital marketing for financial advisors, Diana's experience and passion align perfectly with Wealthtender's mission to help financial advisors attract their ideal clients online and accelerate business growth.
Meet Our Contributing Writers.
We partner with writers who share our passion to help people enjoy life with less money stress.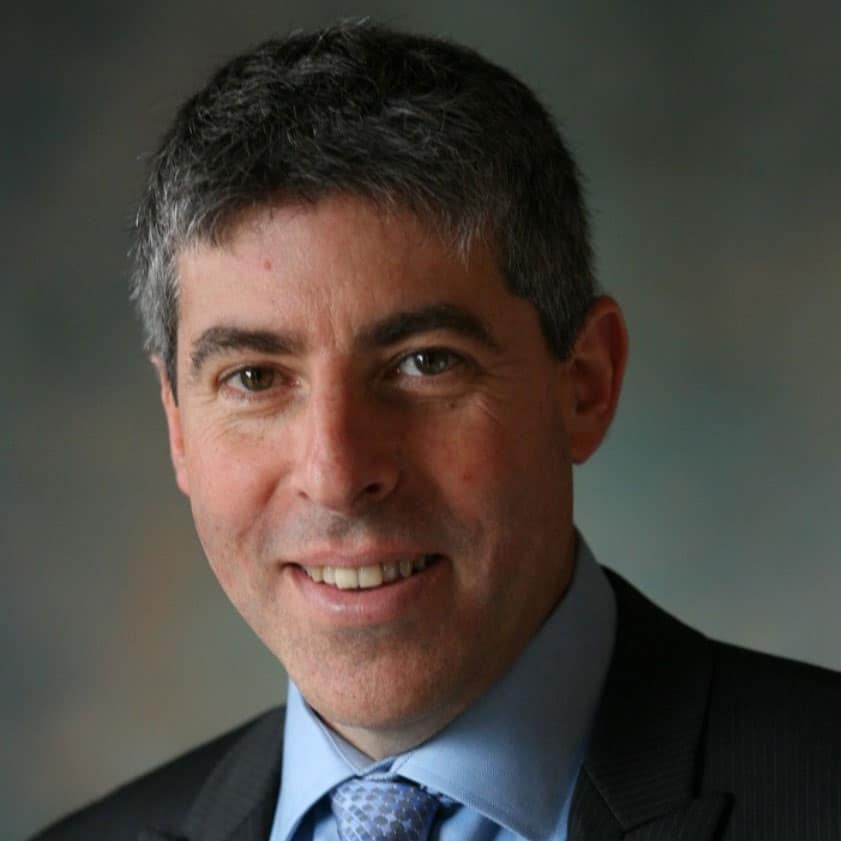 Opher Ganel
Contributing Writer
Consultant | physicist | writer |financial strategist | avid reader | amateur photog. | support Opher's writing on Medium.com.
Karen Banes
Contributing Writer
Freelance writer specializing in online business, personal finance, travel, and lifestyle. Lived, worked, and studied in six countries, across three continents. Visit KarenBanes.com or follow Karen on Medium.com. 
Liam Gibson
Contributing Writer
Taiwan-based freelance journalist who covers tech, geopolitics, and finance. Liam has written for Al Jazeera, Nikkei Asia Review, South China Morning Post, Straits Times, National Interest, and has appeared in Fortune Magazine, and several other international media outlets.
Danny Newman
Contributing Writer
Danny is a digital nomad, freelance writer, and travel enthusiast who's determined to make the most of his life. His new website, wisehealthynwealthy.com, is full of useful resources on a wide range of topics to help you do the same.
Mike Zaccardi, CFA, CMT
Contributing Writer
Mike is a freelance writer for financial advisors and investment firms. He's a CFA® charterholder and Chartered Market Technician®, and has passed the coursework for the Certified Financial Planner program. 
Anna Baluch
Contributing Writer
Anna writes about a variety of personal finance topics including mortgages, debt management, student loans, personal loans, and more. Her work can be found on media outlets like The Balance, Freedom Debt Relief, Lending Tree, Credit Karma, NAV, and RateGenius.
Looking for a personal finance writer?
Get to know additional contributing writers in our community.
Leila Shaver
Legal Counsel
Owner of My RIA Lawyer, Outsourced CCO and General Counsel to SEC registered firms, Securities Attorney, Compliance Nerd, Speaker, Educator, Lip-sync enthusiast
Are you a financial advisor?
Wealthtender offers essential digital marketing services to help financial advisors get found online and convert more prospects into clients.
Get to Know What Makes Wealthtender Unique:
We believe everyone deserves help with money matters from someone they can trust, no matter their income or stage of life. Learn what we think and how we're helping people find a trusted guide who can help them reach their money goals.
1️⃣ Looking for a Financial Advisor? It's Time to "Unzip"
For many people who are thinking about hiring a financial advisor, the first question they're likely to be asked on other websites is to enter their zip code. We believe that's antiquated. Here's why:
✅ The US Postal Service invented zip codes in 1963 to more efficiently route our mail, not to help people choose a financial advisor.
✅ Where someone lives should be a factor when choosing a financial advisor, not necessarily the primary factor.
✅ People deserve to work with the best financial advisor for their individual needs, even if they live hundreds of miles away.
The best financial advisor for many people might live 600 miles away. And that's OK! They don't need to limit their search to a local zip code. With Wealthtender, everyone can start by prioritizing their most important needs and discover advisors who specialize in helping people just like them. As a result, they can feel more confident the advisor they hire is their perfect match whether they live down the street or across the country.
2️⃣ We Don't Sell Your Personal Information
When people look for a financial advisor on websites like Smart Asset, they're asked to fill out a form with personal information about their income and savings. When they submit the form, this information is immediately sold to 3 financial advisors who will start calling and emailing right away in the hopes of winning the business.
Wealthtender is different. We believe everyone deserves better.
When people find financial advisors and coaches on Wealthtender they think may be a good fit, they can easily contact them through a button on their Wealthtender profile page or book an introductory call.
And if people don't find their perfect financial advisor on Wealthtender, they can let us know and we'll do our best to suggest ideas they can consider to find an advisor or coach who may not be on Wealthtender yet.
3️⃣ Wealthtender is as Easy to Use as Netflix
Finding a financial advisor may not be as fun as choosing a movie to watch on Netflix, but Wealthtender makes it just as easy.
Throughout our website, visitors can easily scroll up and down to view different categories of advisors, then swipe left or right to learn more about advisors and their areas of specialization within each category. Categories include occupations and industries, age and life stage, advisor credentials, types of investing, culture, religion, ethnicity, and more.
We empower people to find an advisor based on what's most important for their unique circumstances and individual needs.
4️⃣ You'll Find Lots of Certified Financial Planners on Wealthtender
Wealthtender encourages people to hire financial advisors who demonstrate their commitment to advanced education and who always put the best interests of their clients first.
The Certified Financial Planner (CFP) designation is considered one of the most distinguished credentials an advisor can earn. Our guide to CFP professionals educates people on the benefits of hiring a CFP and showcases CFPs with offices around the country and various areas of specialization.
5️⃣ You'll Also Find Financial Advisors and Coaches with Additional Credentials
Beyond the CFP designation, Wealthtender features a series of articles and guides about more than 35 professional credentials popular among financial advisors and coaches.
Depending upon the unique needs of visitors to our site, they may find it more beneficial to choose an advisor or coach with a specialist designation that demonstrates their knowledge in an area of particular interest.
6️⃣ We Help People Save Money When Hiring a Financial Advisor
In recent years, the cost of hiring a financial advisor has generally improved as the industry adopted a fiduciary mindset and moved to a more transparent pricing structure. And most people aren't aware that many advisors now offer alternative ways to pay like flat fees and hourly rates that could be much cheaper than paying a percentage of assets under management.
Wealthtender helps people understand the different ways they can pay a financial advisor with guides showcasing advisors who offer more affordable payment options to their clients.
7️⃣ Visitors to wealthtender.com Can Find Advisors Who Live Near Them
While we encourage people to find the best financial advisor for their unique needs, even if they live far away, we know many people prefer to work with someone they can meet in person and who lives nearby.
Wealthtender is growing quickly and visitors to wealthtender.com are likely to find financial advisors on Wealthtender who live in their community.
8️⃣ Everyone Deserves to Read Honest Reviews of Financial Advisors Before Hiring One
You can easily find reviews online to help you evaluate doctors and lawyers, but when it comes to choosing a financial advisor, you're mostly out of luck. Fortunately, this is changing.
Thanks to a new Securities and Exchange Commission (SEC) rule that became effective in 2021, financial advisors are now permitted to invite their clients to write online reviews. By sharing their own experiences, clients and acquaintances of advisors can help other people make more informed and educated hiring decisions.
The SEC wants to ensure online reviews of financial advisors include important information such as whether or not the reviewer was compensated, if the reviewer is a client or not, and any significant conflicts of interest.
Wealthtender is the first financial advisor online review platform designed to comply with the new SEC rule. You can read our press release here announcing the launch of Certified Advisor Reviews.
We look forward to helping people read honest reviews of financial advisors in 2022 as the industry completes the SEC's required prerequisites currently underway.
9️⃣ Many People Don't Need a Financial Advisor or Coach
We understand what our competitors don't: Not everyone needs a financial advisor. Some people may be better served working with a financial coach. Others may prefer a DIY approach to managing their money with the help of personal finance blogs, podcasts, their creators, and communities.
And that's why we're proud to be building a community of financial professionals and educators who collectively can offer the education and solutions people need to be smarter with their money. Working together, we can help people find the resources best for their needs, not ours.
Industry Partners: Powered by Wealthtender
ONYX
Advisor Network
Wealthtender proudly hosts the ONYX Advisor Network directory of professionals that helps underrepresented financial advisors get found online.
American Institute of
Certified College Financial Consultants
The American Institute of Certified College Financial Consultants (AICCFC) counts on Wealthtender to help consumers find CCFC credential holders nationwide.
A Note from Our Founder
Hi there! Thanks for visiting Wealthtender.
If you've spent time on the most popular search engines lately, you likely share my frustration that advertisements often outnumber links to the useful resources we're hoping to find.
With millions of people searching the internet every day looking for help with money matters from people they can trust, we want Wealthtender to end the frustration for everyone who is ready to enjoy life more with less money stress.
With Wealthtender, you'll spend less time scrolling through search results and more time getting to know trusted financial professionals and educators who are committed to helping you reduce financial stress, improve your financial health and increase your wealth.
Whether you're thinking about hiring a financial advisor or coach, or prefer to explore our directories of blogs, podcasts, and nonprofit resources, there's no pressure and we encourage you to engage on your own terms.
You'll discover financial professionals and educators whose unique perspectives and diverse life experiences offer you considerable choice when selecting those you want to connect with or follow. And with ratings and reviews provided by their clients and subscribers, you'll learn firsthand how providers established their reputation as a trustworthy resource for help with money matters.
We're just getting started on our mission to help people enjoy life more with less money stress. If you have feedback to share or ideas on how we can improve Wealthtender, I would love to hear from you. Please drop me a line or give me a ring anytime.
And if you're a financial advisor, coach, or educator interested in joining the Wealthtender Financial Network, please give me a ring or shoot me an email. I look forward to connecting with you soon.
Thank you.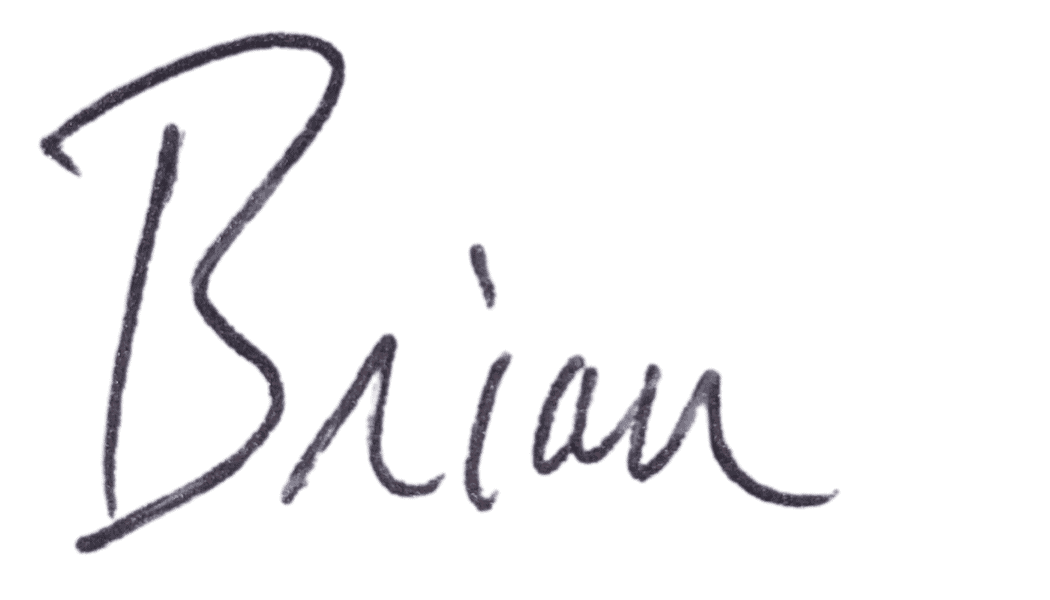 Brian Thorp
Founder and CEO, Wealthtender
(512) 856-5406