The Wealthtender Guide to
Featured CERTIFIED FINANCIAL PLANNER™ Professionals
Looking to Hire a Certified Financial Planner?
Are you looking to hire a qualified financial professional who can work with you to create a robust plan for managing your money and achieving your short and long-term goals?
A Certified Financial Planner (CFP) has the knowledge, experience, and ethics necessary to offer sound financial advice to clients from all walks of life. With a CFP's support, you'll build a financial plan personalized to your individual needs with ongoing oversight designed to help you enjoy life more with less money stress.
In this guide, we'll help you learn more about the CFP designation and what it takes to earn this highly respected financial certification. Then simply scroll down to discover Certified Financial Planners featured on Wealthtender to find the right CFP for your individual needs.
Read More
What is a Certified Financial Planner (CFP)?
A Certified Financial Planner (CFP) is a well qualified financial professional who use a variety of strategies to help their clients. CFPs often analyze a client's current situation and prepare a number of financial reports that show essential figures like net worth. CFPs may also assist with investment planning, insurance planning, estate planning, income tax planning, and retirement planning.
While many other professional designations concentrate in investment management, the CFP focuses on holistic financial planning. In addition, CFPs stand out because they must abide by a strict standard of fiduciary duty, meaning they are required to put their clients' best interests ahead of their own. They can't buy financial products for clients for the sole purpose of earning high commissions.
To earn a CFP, financial professionals must complete certain education and experience requirements as well as pass a rigorous exam that is distributed by the CFP Board. The goal of this exam is to evaluate their ability to apply financial knowledge to all types of situations.
Should You Hire a Certified Financial Planner?
A CFP can benefit a variety of individuals and families, no matter their economic status. With a CFP's guidance, you can:
Create a Comprehensive Financial Plan: If you'd like a detailed plan that can help you meet your financial goals, a CFP may be an invaluable resource. They can help you design a budget, save for a house or your children's college, and/or navigate an inheritance you never expected to receive. You can also trust them to make sure you stay focused and follow through with your goals.
Make the Best of Complex Financial Situation: There are a number of complicated situations that may warrant the need for a CFP. If you own a business or have real estate holdings, for example, a CFP can educate you on tax implications and other nuances you may not be aware of on your own.
Navigate a Life Event: Several life events may prompt you to work with a CFP and figure out how to deal with the financial changes brought about by them. If you've had a change in marital status, family size, or employment status, they are certainly worth considering.
Receive a Fresh Set of Eyes on Your Finances: Even if you're confident in your finances, a CFP can provide a second opinion or fresh set of eyes. They may point out a mistake or opportunity that you never thought about before and help you change your financial situation for the better.
What Do Certified Financial Planners Have To Say About Hiring a CFP?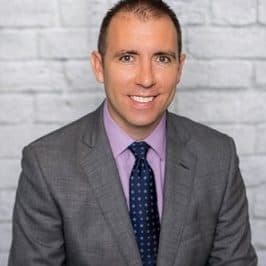 Jeremy Keil, CFP®

"The CFP® is a designation that is only available to the top echelon of financial advisors who have proven they know what they are doing when financial planning.
A CFP® certificant is someone who has passed a rigorous exam in 72 different financial planning topics. It's usually a good sign that someone views your situation in a more comprehensive manner than an average financial advisor.
It's great to have someone who is knowledgeable, but even better, is that effective October 2019, the CFP Board requires all CFP® professionals to act as fiduciaries at all times."
What Does it Take to Earn and Maintain the CFP?
Those who hope to earn a CFP designation must fulfill certain requirements set forth by the CFP Board. Here's a brief overview of what's required to become a CFP.
CFP Education Requirements
The CFP Board requires that all candidates complete a course on financial planning or a related field such as insurance planning, risk management, employee benefits planning, or retirement planning.
In addition, they must hold a bachelor's degree or graduate degree from an accredited college or university. Those who wish to get certified yet have not graduated from college have up to five years after passing the CFP exam to earn their degree.
Experience Required to Earn the CFP
To sit for the CFP exam, candidates must have either 6,000 hours of qualifying experience in the financial planning field or 4,000 hours of experience as an apprentice. The goal is to ensure they've taken their knowledge and applied it to everyday situations.
CFP Exam
Once they fulfill their education requirements, candidates must pass the CFP Certification Exam. It's made up of 170 multiple-choice questions as well questions with short scenarios and lengthy case histories. There are five testing windows each year and the exam is administered via a computer-based testing (CBT) format over a two day period in 10 hours.
CFP Ethics
CFP holders are held to the highest of standards outlined by the CFB Board. These standards are based on important principles like objectivity, competence, fairness, professionalism, and confidentiality.
Also, the Board's Rules of Conduct require CFP professionals to put clients' interests above their own and act as fiduciary rather than solely focus on commissions or their own professional success.
The CFP Board conducts a background check to ensure that each individual reveals any investigations or legal proceedings related to their professional or business conduct.
CFP Continuing Education
Once a financial professional becomes a CFP, they'll need to complete 30 hours of continuing education every two years. They're also be required to submit a certification application.
How To Find The Best Certified Financial Planner For You
With over 80,000 CFPs in the US, you'll find a wide range of financial professionals to consider working with, including financial advisors and financial coaches. In addition to working with clients who live in their community, many CFPs work with clients across the country as well.
You'll find a growing number of CFPs featured on Wealthtender and you can also search the directory of CFPs on the Let's Make a Plan website sponsored by the CFP issuing organization. Simply scroll down to find CFPs featured on Wealthtender who may be right for you.
FAQs
How can I confirm the financial professional I'm working with holds the Certified Financial Planner designation?
What if I have a complaint about the Certified Financial Planner I'm working with?

Click here to file a complaint on the CFP Board's website and for instructions on filing a complaint by mail if preferred.
Where can I learn more about other professional designations held by financial advisors and coaches?

Refer to this list of popular financial certifications prepared by Wealthtender to help you learn more about each designation. You'll find a brief description of each certification, plus links to in-depth articles if you want to learn more about a particular designation.
About the Author

About the Author

Brian Thorp

Brian is CEO and founder of Wealthtender and Editor-in-Chief. He and his wife live in Austin, Texas. With over 25 years in the financial services industry, Brian is applying his experience and passion at Wealthtender to help more people enjoy life with less money stress. Learn More about Brian
To make Wealthtender free for readers, we earn money from advertisers, including financial professionals and firms that pay to be featured. This creates a conflict of interest when we favor their promotion over others. Learn more. Wealthtender is not a client of these financial services providers.
➡️ Find a Local Advisor | 🎯 Find a Specialist Advisor
Click a Pin Below to View More Professionals by Region
Arkansas CERTIFIED FINANCIAL PLANNER™ Professionals
Arizona CERTIFIED FINANCIAL PLANNER™ Professionals
California CERTIFIED FINANCIAL PLANNER™ Professionals
Colorado CERTIFIED FINANCIAL PLANNER™ Professionals
District of Columbia CERTIFIED FINANCIAL PLANNER™ Professionals
Florida CERTIFIED FINANCIAL PLANNER™ Professionals
Georgia CERTIFIED FINANCIAL PLANNER™ Professionals
Idaho CERTIFIED FINANCIAL PLANNER™ Professionals
Illinois CERTIFIED FINANCIAL PLANNER™ Professionals
Indiana CERTIFIED FINANCIAL PLANNER™ Professionals
Kansas CERTIFIED FINANCIAL PLANNER™ Professionals
Louisiana CERTIFIED FINANCIAL PLANNER™ Professionals
Maryland CERTIFIED FINANCIAL PLANNER™ Professionals
Massachusetts CERTIFIED FINANCIAL PLANNER™ Professionals
Michigan CERTIFIED FINANCIAL PLANNER™ Professionals
Minnesota CERTIFIED FINANCIAL PLANNER™ Professionals
Mississippi CERTIFIED FINANCIAL PLANNER™ Professionals
Missouri CERTIFIED FINANCIAL PLANNER™ Professionals
Nevada CERTIFIED FINANCIAL PLANNER™ Professionals
New Jersey CERTIFIED FINANCIAL PLANNER™ Professionals
New Mexico CERTIFIED FINANCIAL PLANNER™ Professionals
New York CERTIFIED FINANCIAL PLANNER™ Professionals
North Carolina CERTIFIED FINANCIAL PLANNER™ Professionals
Ohio CERTIFIED FINANCIAL PLANNER™ Professionals
Oregon CERTIFIED FINANCIAL PLANNER™ Professionals
Pennsylvania CERTIFIED FINANCIAL PLANNER™ Professionals
Puerto Rico CERTIFIED FINANCIAL PLANNER™ Professionals
Rhode Island CERTIFIED FINANCIAL PLANNER™ Professionals
South Carolina CERTIFIED FINANCIAL PLANNER™ Professionals
Tennessee CERTIFIED FINANCIAL PLANNER™ Professionals
Texas CERTIFIED FINANCIAL PLANNER™ Professionals
Utah CERTIFIED FINANCIAL PLANNER™ Professionals
Vermont CERTIFIED FINANCIAL PLANNER™ Professionals
Virginia CERTIFIED FINANCIAL PLANNER™ Professionals
Washington CERTIFIED FINANCIAL PLANNER™ Professionals
Wisconsin CERTIFIED FINANCIAL PLANNER™ Professionals