Newsroom
News and updates about Wealthtender
Latest News from Wealthtender
Wealthtender Launches First Financial Advisor Review Platform Designed to be Fully Compliant with New SEC Marketing Rule
View Press Release
Press Releases
More coverage
Stay In the Know
Subscribe for Wealthtender company announcements and press releases:
The Team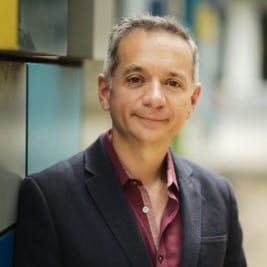 Brian Thorp
Founder and CEO
Brian Thorp is CEO and founder of Wealthtender. He and his wife live in Texas, enjoying the diversity of Houston and the vibrancy of Austin.
With over 25 years in the financial services industry, Brian is applying his experience and passion at Wealthtender to help more people enjoy life with less money stress.
Peter Mansfield
Managing Editor
Peter is a fintech marketing professional with a highly successful track record helping early stage ventures in areas including payments, credit/prepaid, and lending.
His portfolio includes Marqeta, BillFloat, Wallaby Financial (acquired by BankRate), UNest, PropertyBridge (acquired by Moneygram) and Vertical Finance.
Derek S. Moore
Designer & Developer
Derek has over 15 years of experience with front-end development, web design. His core development technologies are HTML, CSS, JavaScript, PHP, and WordPress.
His core design technologies are paper, pen, Sketch, Figma, and the ever-powerful browser-based design.
About Wealthtender
We believe everyone deserves help with money matters from someone they can trust, no matter their income or stage of life.
Our modern community of financial advisors, coaches and educators understand the world has changed and know the power of digital marketing to grow their business.
Wealthtender helps people find the best financial advisors, educators and resources determined by their individual needs, not their zip code.
Wealthtender reaches thousands of people each month who visit wealthtender.com, follow us on social media and subscribe to our newsletter.
Our Numbers
10K+
More than 10,000 pageviews each month
250+
250+ personal finance blog and podcasts in our network
400+
Over 400 articles on an array of personal finance topics on site
The Opportunity
300K
More than 300,000 financial advisors and coaches in the US
120M
120 Million US households need help managing finances
80%
80% of consumers motivated to seek help for major life events
Media Contact
Brian Thorp | brian@wealthtender.com | (512) 856-5406
Media Resources (Logos, Trademarks, Hi-Res Images)

Please refer to this Shared Google Drive for hi-res founder and CEO photos (Brian Thorp) and Wealthtender logos and trademarks.