Disclaimer: In order to make Wealthtender free for our readers, we earn money from advertisers including financial professionals and firms that pay to be featured on our platform. This creates a natural conflict of interest when we favor promotion of our clients over other professionals and firms not featured on Wealthtender. Learn how we operate with integrity to earn your trust.
One of the things you'll probably notice right away when you first start investing is the bewildering array of choices you'll have for education, training and information. And it won't be long before you notice many of these resources come with a pretty hefty price tag.
You could spend $79 a year for a basic financial newsletter all the way up to $2,000 or $3,000 a year for an options trading service.
You could take one of the many available online courses taught by financial experts who will teach you the ins and outs of stock trading, commodities trading, gold investing, swing trading or a whole host of investment strategies you didn't even know existed. Courses like these can range anywhere from a low of a few hundred dollars to several thousand.
Or you could go to a multi-day "money conference" where the entry fee to attend a variety of presentations could set you back $1,500 or more (not to mention travel and hotel expenses).
Of course, if you're a heavy hitter with a large investment portfolio or retirement account, expenses like these might make sense. You've already had some success with investing and now you're looking to grow and protect your investments even further. Most investors in this category have a budget set aside to continue their financial education.
But what about the new investor? Somebody who is just getting started and doesn't have a lot of cash to bankroll their education? Should they just sit on the sidelines and wait until they can afford some of these pricey resources?
Well, the good news is you don't have to delay learning about investing.
Invest Like a Pro
In this roundup, I've put together free resources anybody can use right now to start learning the basics of successful investing and (when ready) start investing in the markets with confidence.
Free Resource #1: Online investing courses
One of the biggest challenges to a new investor is learning financial concepts, terminology and trading strategies. If you already have an online brokerage account, look for a section labeled "investor education", "learning center" or something similar. Many brokers offer free online classes, webinars and trading tools to help get you up to speed.
But if you don't have a brokerage account (or you're interested in exploring other learning opportunities), Morningstar offers a free investing classroom with modules covering the basics of stocks, bonds, funds and ETFs. Morningstar's site is a good one to bookmark. The company provides independent investment research and analysis useful for the beginning investor all the way up to experts.
The Financial Industry Regulatory Authority (FINRA) offers a free education library consisting of downloadable Microsoft Word files. The self-study modules cover a wide range of personal finance topics, including key investment concepts, retirement savings vehicles, choosing the right investments, safeguarding your investments and worksheets for goal setting and financial planning.
Free Resource #2: News and Stock Charts
Once you begin learning about the markets, you might be eager to start tracking the performance of some of your favorite companies. Even if you're not ready to invest in the markets yet, you can get some good experience by starting a watchlist of stocks, funds and other investments.
Without risking any money, you can "paper trade" stocks (also known as "virtual stock trading") by simulating the trading process either on paper or using an app or program. This trading practice can help sharpen your skills and increase your confidence toward the day when you decide to invest for real.
Both Yahoo Finance and Google Finance offer free resources that help with your virtual and real-life trading. The sites offer financial news from around the world, stock information, stock price charts, historical data, portfolio builders and watchlists.
If you're interested in precious metals' investing, then check out Kitco. The site provides free market updates, charts and spot prices for gold, silver and many other precious and base metals. They also cover updated news on a wide range of mining companies.
Free Resource #3: Crowd-sourced content
Looking for a variety of opinions (both pro and con) for a specific stock or investment category that catches your interest? Well, Seeking Alpha might be your cup of tea.
The site provides crowd-sourced content. This means writers from a variety of backgrounds submit articles to the site offering their take on a particular stock. Writers can be either bullish or bearish on the stock they write about and they must disclose if they own the stock in question. The site attracts writers who are individual investors with varying levels of expertise all the way up to seasoned financial management experts.
Reading crowd-sourced content can help develop your analytical skills. Take some time to read the pros and cons of each investment that interests you. Do you agree with the writer's analysis? Is he/she missing an important point that another writer discusses?
The goal of this exercise is to form the habit of doing research before investing. Before committing your hard-earned money, read thoroughly about the investment (both the pros and the cons) so you make the decision that's right for you.
Free Resource #4: Investor relations pages
If you're thinking about buying shares of a stock, it's a good idea to check out the company's site as part of your due diligence. Go to the website of any publicly traded company and you'll find a section called Investor Relations (IR). Here you'll find company news, events and presentations, and quarterly and annual reports.
Of course, the information you'll find on an IR page will show the company in a favorable light. News about the company will inevitably have a certain amount of "spin." However, that doesn't mean you should ignore IR pages when doing investment research.
Some IR pages do a good job of summarizing the company's financial results and the moves management is taking to grow the company. While you shouldn't rely on these pages as your only source for research, it can be a good starting point as you try to determine if the stock is the right choice for your portfolio.
Free Resource #5: EDGAR
EDGAR stands for Electronic Data Gathering, Analysis, and Retrieval. EDGAR is a research database you'll find on the US Securities and Exchange Commission's website. The EDGAR database gives free public access to anyone who wants to research a public company's operations and financial information.
Using EDGAR can be a big time saver, especially if you're researching several companies at once. Simply enter the company name or ticker symbol into the search bar and you'll have access to its financial filings and disclosures.
EDGAR is a useful research tool for other investments as well. You can use the database to research mutual funds, money market funds, annuities and exchange-traded funds (ETFs).
The Big Takeaway: You don't need to spend a ton of money to learn how to invest.
You don't need to wait until some magical moment in the future to start becoming knowledgeable about investing. Even if you only have a small amount to invest (or are years away from making your first investment), you can jumpstart the process just by familiarizing yourself with some basic terms and concepts.
And with all the free online resources available (many of which actually make the learning process easy and fun) there's no reason to delay.
If you're looking for additional resources, you'll find this guide to the best investing blogs worth checking out.
Was your favorite free investing resource on the list? Do you have one you'd like to share? We'd love to know about it so feel free to add it to the comments section below. And thanks so much for reading!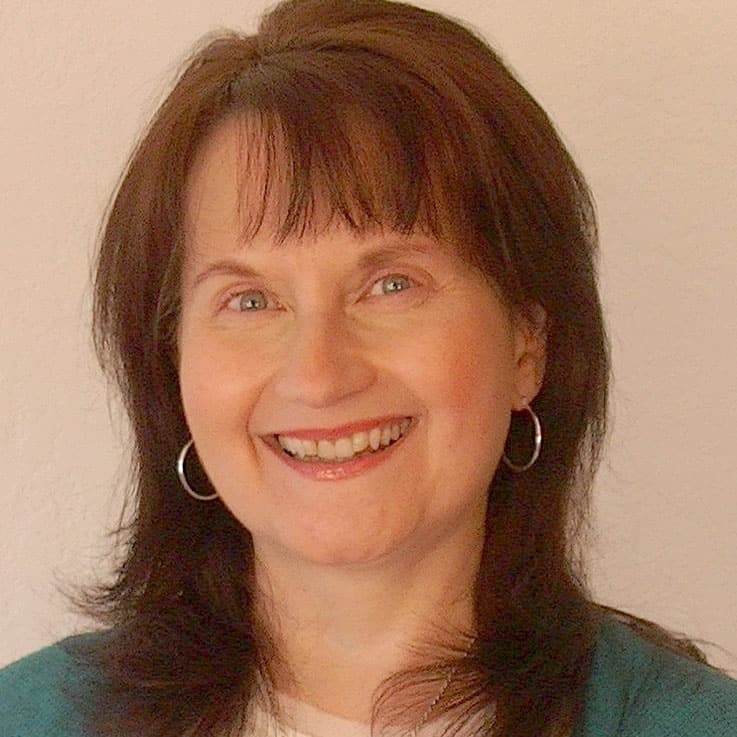 About the Author
Elizabeth Blessing
I'm an editorial writer and copywriter for financial and investment publishers.
I've written about growth investing for the award-winning newsletter, The Complete Investor, and about high-yield stocks for Leeb Income Millionaire and Leeb Income Performance.
Disclaimer: In order to make Wealthtender free for our readers, we earn money from advertisers including financial professionals and firms that pay to be featured on our platform. This creates a natural conflict of interest when we favor promotion of our clients over other professionals and firms not featured on Wealthtender. Learn how we operate with integrity to earn your trust.