Disclaimer: In order to make Wealthtender free for our readers, we earn money from advertisers including financial professionals who pay to be featured on our platform. This creates a natural conflict of interest when we favor promotion of our clients over other professionals not featured on Wealthtender. Learn how we operate with integrity to earn your trust.
Are you a Christian interested in managing your savings and investments with the help of a financial advisor who shares your religious beliefs?
If so, you may want to consider working with a Certified Kingdom Advisor (CKA) who can help you manage your personal finances in a manner consistent with Christian values.
In this article, we'll help you learn more about the Certified Kingdom Advisor designation, the organization that sponsors the CKA and if hiring a CKA may be right for you.
What is a Certified Kingdom Advisor (CKA)?
A Certified Kingdom Advisor (CKA) offers financial services with a Christian perspective to help clients plan their finances in accordance with Christian values. The CKA designation is issued by Kingdom Advisors, an organization that offers training and a community to financial professionals interested in integrating Christian faith and practice.
CKAs are specifically trained to apply biblical wisdom and abide by the Kingdom Advisors Code of Ethics. Clients who work with a CKA can gain a deep understanding of what God hopes they'll accomplish and how they can go about fulfilling God's wishes.
CKAs strongly believe the financial advice Christian clients receive needs to be consistent with God's Word. Since they're also believers in Jesus Christ and uphold Christ-like morals and ethics, clients count on them to hold high standards of character and integrity.
Regardless of the type of advice CKAs give to clients, they incorporate biblical principles. In addition, they are active in their church and well-respected by their pastor and other fellow Christians.
Should You Hire a Certified Kingdom Advisor?
A CKA may be well worth the investment if you're a Christian who would like to bring your financial and spiritual values into alignment. If you agree with any of these statements, there's a good chance you'll find value in a CKA:
You live life with a higher purpose and wish to acknowledge God in your financial decision making process.
You'd like to work with a financial professional who is not only an expert in finances but also upholds Christian values and ethics.
You're a believer in Jesus Christ and wish to make financial decisions consistent with his teachings.
You'd like a way to further integrate Christianity into your day-to-day life.
You hope to place a heavier focus on stewardship.
You feel more comfortable seeking advice from a financial professional who has a biblical worldview as opposed to a secular worldview.
Just like a Certified Financial Planner (CFP), a professional with the CKA financial certification has the training and experience necessary to provide sound advice on financial topics like retirement planning, investing, insurance, taxation, and estate planning. The difference, however, is that a CKA will explicitly apply Christian principles when doing so.
You can expect CKAs to show you how to live within (or below) your means, spend less than you earn, save and invest, and avoid debt as much as possible. With their support, you can create and maintain a lifestyle that's free of excessive consumption and one that adheres to a budget and strong cash management skills.
What do Certified Kingdom Advisors Have to Say About Hiring a CKA?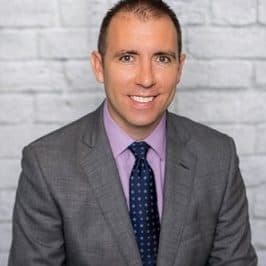 Jeremy Keil, CKA®
"If you're someone who is a Christian and want to align your faith with your finances, there's an advisor just for you: the Certified Kingdom Advisor®.
This designation takes a lot of study because you're not just learning the investments, but you're also learning how it applies to what the Bible says about money.
If you are someone who is concerned about living out your Christian faith through your money decisions, it's helpful to work with an advisor who has a similar worldview and has been trained in what the Bible says about money and how to apply that to todays finances.
You may have a different view on debt, investing, giving to charity, and how to leave an inheritance than the prevailing worldview. A Certified Kingdom Advisor® should support you in ways that you can use your finances and tax, investment and legal planning, to advance God's Kingdom."
What Does it Take to Earn and Maintain the CKA?
Those who hope to earn the CKA designation must fulfill certain requirements set forth by Kingdom Advisors. Here's a brief overview of what that they are.
Education and Experience
To become a CKA, candidates must either:
Hold an industry approved designation such as CFP, ChFC, CPA, CPA/PFS, EA, CFA, CIMA, AAMS, CLU, FIC, JD.
OR
Demonstrate 10 years of work experience in a discipline like insurance, investments, accounting, law, and financial planning.
In addition, they must participate in the CKA Educational Program which was created by Kingdom Advisors and the Ron Blue Institute, another Christian organization. It consists of video lessons, scripture verses related to money, case study assignments, and practice quizzes. Once candidates are registered for the program, they receive access to a mentor who provides as needed feedback on the case studies.
CKA Letters of Reference and Personal Stewardship Statement
Candidates must also submit three letters of reference. One of these letters needs to come from a pastor or another church leader that can speak about their involvement in the church. In addition to the reference letters, candidates are required to sign a personal stewardship statement which shows their commitment to biblical stewardship and Christian values.
CKA Exam
Once they complete the CKA Educational Program, earn a Certificate of Completion, and pay a fee, candidates will be eligible to sit for the proctored exam. While the exam is delivered via an online format, it's monitored by live proctors. To pass and earn the CKA designation, candidates must receive a minimum grade of 80%.
CKA Continuing Education Requirements
CKAs need to fulfill certain continuing education requirements to maintain their designation. Each year, they're required to complete 10 hours of continuing education with Kingdom Advisors, remain active as a Kingdom Advisors member, and register for an online renewal.
How to Find the Best Certified Kingdom Advisor for You
With hundreds of CKA certified professionals to choose from, you're likely to find several who may be a good fit for you. In addition to working with clients who live and worship in their community, many can work with clients across the country as well.
You'll find a growing number of CKAs featured on Wealthtender and you can also search the directory of CKAs on the Kingdom Advisors website.
Featured Certified Kingdom Advisors on Wealthtender
FAQs
How can I confirm the financial professional I'm working with holds the Certified Kingdom Advisor certification?

Visit the directory of CKAs on the Kingdom Advisors website where all Certified Kingdom Advisors have a profile page.
What if I have a complaint about the Certified Kingdom Advisor I'm working with?

If you have a complaint about a financial professional holding the Certified Kingdom Advisor certification, you'll find details on how to file a complaint on the Kingdom Advisors website at this link under the Ethics & Enforcement tab.
Where can I learn more about other professional designations held by financial advisors and coaches?

Refer to this list of popular financial certifications prepared by Wealthtender to help you learn more about each designation. You'll find a brief description of each certification, plus links to in-depth articles if you want to learn more about a particular designation.
Trending Articles in Financial Planning
---
Are you ready to enjoy life more with less money stress?
Sign up to receive weekly insights from Wealthtender with useful money tips and fresh ideas to help you achieve your financial goals.
---
About the Author

About the Author

Brian Thorp

Brian is CEO and founder of Wealthtender. He and his wife live in Texas, enjoying the diversity of Houston and the vibrancy of Austin.

With over 25 years in the financial services industry, Brian is applying his experience and passion at Wealthtender to help more people enjoy life with less money stress.
Disclaimer: The information in this article is not intended to encourage any lifestyle changes without careful consideration and consultation with a qualified professional. This article is for reference purposes only, is generic in nature, is not intended as individual advice and is not financial or legal advice.