To make Wealthtender free for readers, we earn money from advertisers, including financial professionals and firms that pay to be featured. This creates a conflict of interest when we favor their promotion over others. Learn more. Wealthtender is not a client of these financial services providers.
➡️ Find a Local Advisor | 🎯 Find a Specialist Advisor
Since arriving in the US 30 years ago, I have bought six cars. The first was a used Ford Taurus. The rest were new, in 1996 a Dodge Grand Caravan, in 2000 a Honda Civic, in 2010 a Toyota Camry, in 2011 a Toyota Venza, and now in 2022, a hybrid Toyota Camry.
What I Learned From Buying These Cars
Each time I bought a car, I learned something new.
Buying the used Taurus taught me the dangers of buying a used car if you're not mechanically inclined.
The Ford and the Dodge taught me the importance of buying reliable cars.
The Civic was underpowered, which I learned I didn't enjoy.
The next two purchases were financed at 0% APR, teaching me how a good credit score can save you lots of money.
The Venza gets about 21 mpg driving home the importance of choosing a car that gets good mileage.
The hybrid Camry usually gets 48-50 mpg with my driving patterns, which is really nice when gas prices climb above $4 a gallon. However, I still have to gas it up every couple of weeks, which is why our next car will be all-electric.
4 Steps for Saving Money on a New Car Now
Before Covid and its supply-chain disruptions, you could count on paying far less than the Manufacturer's Suggested Retail Price, or MSRP. In fact, I purchased some of my cars under the dealer's invoice.
Not anymore.
But, even now, you can save thousands of dollars if you play your cards right. Here's your step-by-step guide to doing just that.
Step 1: Choose the Right Car (at the Right Time)
If you're going to follow my lead and buy a new car, planning to drive it for at least 10 years, it better be very reliable. However, it also needs to check some other boxes for you. For example:
Class of car (e.g., crossover SUV, pickup truck, sedan, sportster, etc.)
Drive type (e.g., all-electric, hybrid, plug-in hybrid, gas, or diesel)
Trim and options (e.g., engine size, AWD/4WD/front-wheel drive/rear-wheel drive, safety features, towing package, remote on/off, etc.)
Fuel efficiency (even all-electrics have "equivalent MPG" or eMPG ratings)
Price range
Reliability (see the most recent Consumer Reports car issue)
To choose the right car (or truck), make a list of your non-negotiables and another list of your preferences. Then, pick the 3-5 vehicles that check the boxes for all the former and as many of the latter as possible. Part of this process will likely be using the manufacturer's online "car builder" that lets you pick the model, trim, and options and provides you with the MSRP so you can tell if it's in your price range or not.
Narrow the List Down to Two
Now that you have your top 3-5 possible cars, visit local dealerships and test drive all of them. Feel free to tell the salesperson you're still researching and plan to make a decision based on the test drives.
You can even share what other vehicles you're looking at and let the salesperson point out anything he or she thinks set their vehicle apart from your other choices. Then, after the test drive ends, write down notes before you forget:
Advantages (if any) pointed out by the salesperson
Things you loved
Things you didn't like so much
Things that were deal-breakers (if any)
Once the test drive is over, politely thank the salesperson and leave. Don't get drawn into any negotiations, and don't say anything about your budget. That will wait until you have all your facts ready.
After you test drive all your candidates, pick your two favorites (even if you love one far more, having a backup option is good for your frame of mind, as well as in case the waiting time for the top candidate is too long for your schedule).
Note that while in the past you could save money by buying a new car from last year's model, those aren't likely to be available these days.
Step 2: Collect New Car Quotes — Not Just from Dealerships
These days, with very few cars available on the lot, you're not likely to be able to simply buy from a dealer's inventory. That means you need to accept that buying a new car will take months.
It also means that buying at or below the dealer's invoice is impossible. In fact, many dealerships will tack on thousands of dollars above MSRP!
To avoid getting gouged, find multiple dealerships in your area for each of the two top candidates, and ask for email quotes. If that means going to the next county over, so be it. However, crossing state lines may add extra cost when you register the car in your home state. Note that if you've purchased multiple vehicles from one particular dealership in the past, and especially if you service your cars with them, you'll likely find the best deal there.
Most dealerships should be able to send you a quote on the same day or within a few days at most. If they say they can't give you a quote without you coming in, ask if they sell at MSRP, and if not, how much above MSRP they sell.
Get Quotes Online and From Membership Clubs
There are multiple sources for free online quotes (e.g., Edmunds.com, CarsDirect.com, CarPrices.com, etc. – note that this isn't an endorsement of any of these, and there are many others that may offer even better deals).
If you're a member, get quotes also from AAA, Costco, BJ's, Sam's Club, etc. These may or may not be able to beat the deals you can get direct from dealerships, but when thousands of dollars are on the line, don't skip these.
Identify the Top Quotes
Compare all the quotes you get back from all the above sources and identify the best three for each of your top two candidates. Then, pick which one you'd rather buy at the best price you found.
Step 3: (Limited) Negotiation
Quotes at MSRP are probably the best you'll find from dealerships you've never dealt with before. In the best of times, you wouldn't be able to out-negotiate a dealer who makes such deals for a living. These days, when inventory is so tight, there's even less chance of that.
What you can negotiate over if you're a regular customer at that dealership (for new cars and for servicing your cars), is to remove add-on fees, and possibly not charge you for features you didn't ask for when ordering your car.
When I bought my hybrid Camry, that saved me $6600.
Step 4: Avoid Paying More than You Must
Since you're paying top-dollar due to tight inventory, don't make a bad situation worse in the follow-through.
Before closing the deal, get at least one quote for your trade-in (e.g., from Carmax), so you can tell how good or bad the dealership's trade-in deal is.
Also, check with your bank or credit union what their new-car loan rates are. Then, research online to see if you can get an even better rate (e.g., check Bankrate and similar resources). Get pre-approved for the best rate before coming in to buy the car.
At the dealership, get at least as much for your trade-in as you were quoted elsewhere. Otherwise, sell your old car where you can get more for it.
Next, don't let the financing person convince you to tack on any add-ons. Things like special fabric treatments (you can buy a few cans of Scotchgard for a fraction of the cost), paint treatment, gap insurance, etc. These are designed to add to the dealership's already sizeable profit.
Finally, make sure the interest rate you're offered is at least as good as what you have pre-approved. Even if it is, check if the dealership can offer you a discount on the price if you don't take their financing offer. If so, you might be better off getting the discount and taking the loan from the other source you found. Run the numbers both ways to pick the best choice.
How About Leasing?
Kevin D. Millard, CFP, Partner and Wealth Advisor at Emeritus Wealth Management says, "I've had quite a few conversations about car purchases recently, and Covid changed the thought process about buying vs. leasing. With so many people now working from home, the logic of leasing has changed. For those who traveled long distances to work, leasing avoided the long-term wear and tear on cars, as you could trade in the leased car for a new one. Even if you went over the maximum mileage allowed on the lease, most dealerships would forgo the overage penalty if you leased a new model from them. With fewer miles driven these days, leasing is less attractive because the lower mileage extends the life of your purchased vehicle and reduces your maintenance costs."
Should You Finance or Pay Cash?
With new-car prices averaging over $48,000, most people can't afford to pay all cash. However, if you can afford it, should you?
Millard answers, "Clients often ask if they should pay all cash for a car, and the answer is typically no. Supply chain issues have hurt new-car inventory, raising prices. This makes the case for financing because all-cash purchases could hurt your liquid saving, which you'd like to avoid given recession expectations."
The Bottom Line
These days, you won't find a new car selling at or below invoice, and most dealerships will even tack thousands of dollars on top of the MSRP, which used to be a polite fiction that nobody paid much attention to.
However, if you do things right, you'll likely find the car you want at MSRP without any add-on cost and may even avoid paying for features you didn't specifically ask for. That can save you thousands of dollars.
Disclaimer: This article is intended for informational purposes only, and should not be considered financial advice. You should consult a financial professional before making any major financial decisions.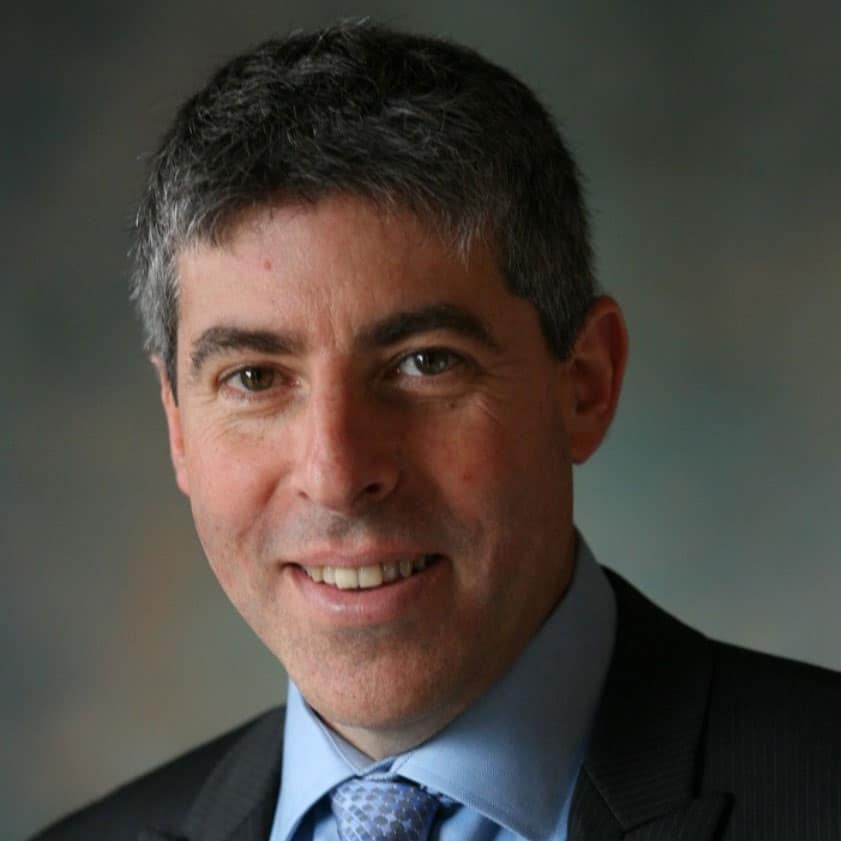 About the Author
Opher Ganel
My career has had many unpredictable twists and turns. A MSc in theoretical physics, PhD in experimental high-energy physics, postdoc in particle detector R&D, research position in experimental cosmic-ray physics (including a couple of visits to Antarctica), a brief stint at a small engineering services company supporting NASA, followed by starting my own small consulting practice supporting NASA projects and programs. Along the way, I started other micro businesses and helped my wife start and grow her own Marriage and Family Therapy practice. Now, I use all these experiences to also offer financial strategy services to help independent professionals achieve their personal and business finance goals.
Connect with me on my own site: OpherGanel.com and/or follow my Medium publication: medium.com/financial-strategy/.
To make Wealthtender free for readers, we earn money from advertisers, including financial professionals and firms that pay to be featured. This creates a conflict of interest when we favor their promotion over others. Learn more. Wealthtender is not a client of these financial services providers.
➡️ Find a Local Advisor | 🎯 Find a Specialist Advisor