To make Wealthtender free for readers, we earn money from advertisers, including financial professionals and firms that pay to be featured. This creates a conflict of interest when we favor their promotion over others. Learn more. Wealthtender is not a client of these financial services providers.
➡️ Find a Local Advisor | 🎯 Find a Specialist Advisor
Have you ever heard of Pearson's Law?
It states that "When performance is measured, performance improves. When performance is measured and reported back, the rate of improvement accelerates."
So, if you're working toward a financial goal, tracking your progress will help you achieve it quicker! The hard part is finding an efficient way to do it…
That's where wealth tracker apps and websites come in to help you know your net worth and achieve your goals. These clever tools aggregate info from your various accounts and allow you to monitor (and manage) everything from your income and expenses to your investments – all from a single dashboard. Making informed financial decisions and hitting those big money goals becomes much easier as a result.
Want to find one that's right for you? Keep reading to discover 7 of the best wealth trackers available today.
1. PocketSmith
PocketSmith is easy-to-use personal finance software that helps users with money management, cash flow forecasting, and personal budgeting.
There's a lot to like, but one highlight is the info it provides on your future financial situation based on your current spending habits and earnings. This glimpse of what's to come should compel positive financial action in the present.
The fact PocketSmith offers a free plan is a bonus, although its features are quite limited. If you wish to connect your accounts to a single dashboard (for the most accurate wealth tracking) and enjoy financial projections well into the future, you'll need to pay for a premium plan.
2. Empower
Empower (previously called Personal Capital) is another popular and widely-used wealth tracker that comes highly recommended online. It's powerful, versatile, and has many impressive free-to-use tools – as well as a paid wealth management service for those who need/want it.
After signing up, you can link your financial accounts (e.g., bank, credit cards, savings, loans, investing, retirement, etc.) to get a real-time look at your net worth. You can then monitor cash flow, set budgets, and leverage many other special tools, including a Savings Planner, Retirement Planner, and Fee Analyzer. The fact you get so much for free is a huge selling point.
3. Betterment
Want to track your wealth and invest at the same time? Try Betterment, the "all-on-one financial dashboard." The app's a roboadvisor – a digital financial advisor that manages your investing accounts (Betterment restricts you to investing in exchange-traded funds, or ETFs) depending on your goals and risk tolerance. However, you can also sync your bank accounts to enjoy a birds-eye view of your finances, set goals, and track your saving/investing progress.
There are two service tiers: Digital and Premium. Choose the former if you're on a budget and investing less than $100k. There's no minimum to get started, and the annual advisory fee is 0.25%.
4. YNAB
Short for "You Need a Budget," YNAB is a fantastic tool that helps users budget, pay down debt, and manage money more effectively. It's a great wealth tracker for beginners, with a program that revolves around four basic rules:
Give every dollar a job – be intentional with money, allocating everything you earn to specific expenses based on your financial priorities.
Embrace your true expenses – handle larger but less frequent expenses more easily by breaking them into smaller bills that you save for each month.
Roll with the punches – forget rigid budgets and simply move money from less important budgeting categories when you overspend elsewhere.
Age your money – spend less than you earn, watch your money accumulate, and start buying things today with money you earned in the past.
After a 34-day free trial, you'll need to pay for a subscription. This costs $14.99 per month or $98.99 per year.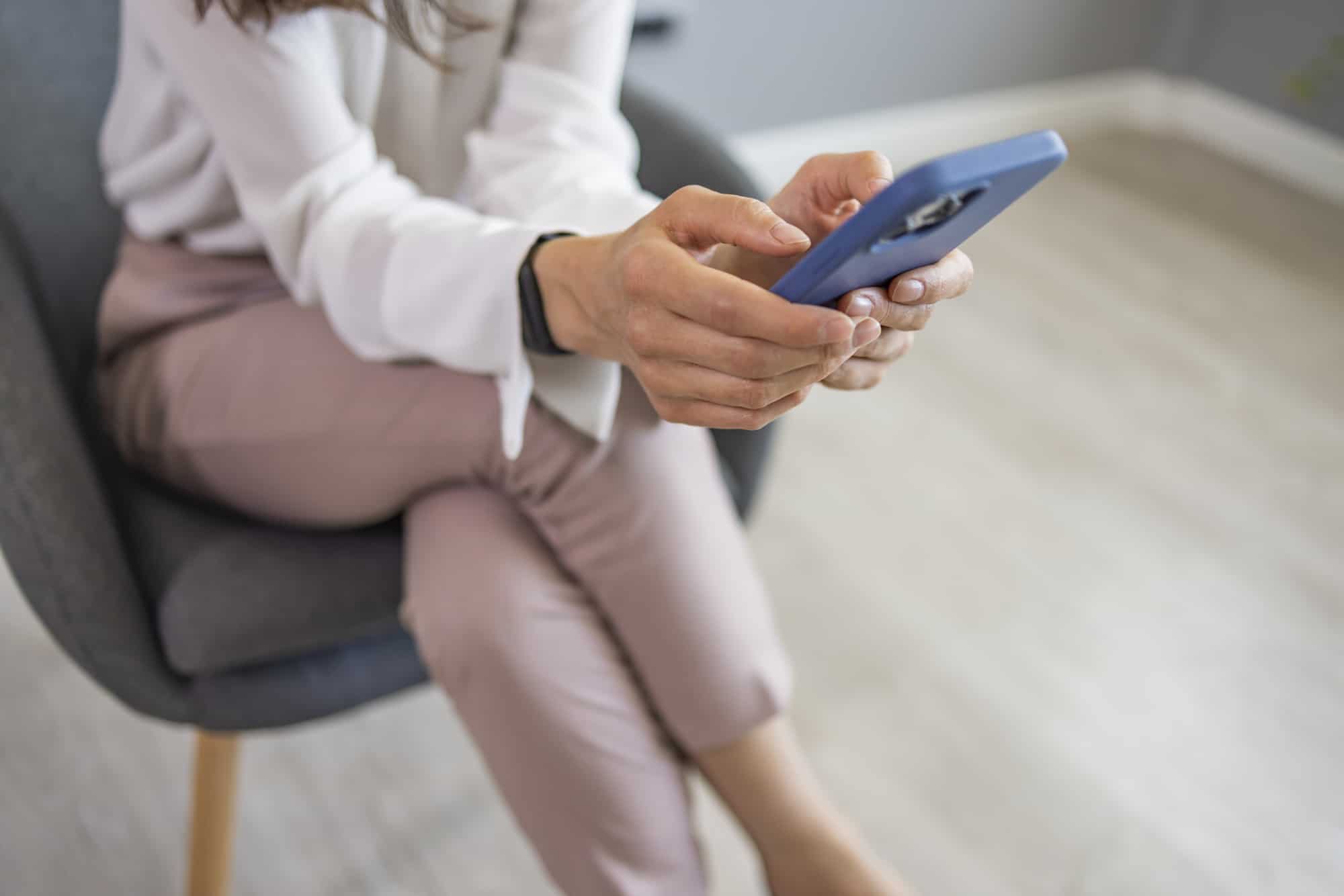 5. Mint
Mint is arguably the best-known and most accessible wealth tracker on this list. It's a comprehensive money-management program on which you can connect most financial and investment accounts, track your expenses (and credit score), set and manage budgets, and observe how your net worth changes over time.
A word to the wise: Mint lacks the bells and whistles of other tools we've discussed. Yet that simplicity is part of the appeal – especially for new users. The service is also 100% free, making it a brilliant starting point for anyone attempting to track their wealth for the first time.
6. Kubera
Self-billed as "the world's most modern wealth tracker," Kubera is an advanced portfolio-tracking app that offers a near-limitless number of bank connections and detailed insights on your investments.
It'd be ideal for someone with a large and diverse portfolio – even if it includes international holdings. Kubera tracks all of your assets in one place and shows their current and estimated resale value, making monitoring your net worth over time straightforward.
Take note, though: unlike other wealth trackers with a diverse range of tools, Kubera has a heavy investment focus. Likewise, there's no free plan. Once the 14-day $1 trial is over, you'll pay $150 per year.
7. Tiller
Calling all spreadsheet fans and aficionados! Tiller could be the best wealth tracker for your needs. Like Microsoft Excel on steroids, this tool syncs to your financial accounts and imports real-time data to robust, highly-customizable spreadsheet templates. That means no more manual data entry – unless you choose to edit certain fields or set custom rules!
Among other elements, the basic template offers a net worth tracker and a breakdown of your annual budget. However, many others are available, such as a template for retirement planning and another for debt reduction. Try them for free on a 30-day trial, after which you'll pay $79 annually.
Choose From This List of the Best Wealth Trackers to Know Your Net Worth
As Pearson's Law points out so eloquently, tracking your progress is crucial to moving in the right direction and achieving goals sooner rather than later. That's why it pays serious dividends – sometimes quite literally – to use a wealth tracker in your bid to budget, save, and invest as effectively as possible!
If you've been hunting for the best tracking tool, we hope this list has helped. Whether you're an advanced investor with a vast and diverse portfolio or someone brand new to the pursuit, there should be a service here to suit your needs.
Find a Financial Advisor
Do you have questions about your financial future? Find a financial advisor who can help you enjoy life with less money stress by visiting Wealthtender's free advisor directory.
Whether you're looking for a specialist advisor who can meet with you online, or you prefer to find a nearby financial planner, you deserve to work with a professional who understands your unique circumstances.
Have a question to ask a financial advisor? Submit your question and it may be answered by a Wealthtender community financial advisor in an upcoming article.
–
Do you already work with a financial advisor? You could earn a $50 Amazon Gift Card in less than 5 minutes. Learn more and view terms.
This article originally appeared on Wealthtender. To make Wealthtender free for our readers, we earn money from advertisers, including financial professionals and firms that pay to be featured. This creates a natural conflict of interest when we favor their promotion over others. Wealthtender is not a client of these financial services providers.
Disclaimer: This article is intended for informational purposes only, and should not be considered financial advice. You should consult a financial professional before making any major financial decisions.
Author Bio
Danny is a digital nomad, freelance writer, and travel enthusiast who's determined to make the most of his life. His new website, wisehealthynwealthy.com, is full of useful resources on a wide range of topics to help you do the same.
To make Wealthtender free for readers, we earn money from advertisers, including financial professionals and firms that pay to be featured. This creates a conflict of interest when we favor their promotion over others. Learn more. Wealthtender is not a client of these financial services providers.
➡️ Find a Local Advisor | 🎯 Find a Specialist Advisor