Wealthtender Reviews
We love our community of financial professionals, writers, and educators.
Sometimes they tell us they love us, too.
And for that, we're grateful.
"Wealthtender is an absolutely vital resource for our marketing and brand recognition needs.  They literally "do it all" from helping maximize SEO benefits to providing media requests to suggesting blog posts or content ideas to help get your name out – you name it!  Wealthtender's vision of becoming a robust advisor database is also very needed given the problems with the CFP search tool and the fragmentation between all the different types of advisors and financial coaches."
Eric Simonson, CFP®, CRPC®, CLTC®
Abundo Wealth
"We launched our reviews, and I'm so grateful for all your help! It's working out great and is easy to walk through. Thanks for your patience, we are very pleased."
SEC Registered Investment Advisor
Based in Texas
"Prospective clients have many financial advisors to choose from, and online presence is critical during their evaluation process.  Wealthtender makes it easy for me to build rapport with prospects well before they reach out for an initial consultation.
Brian Thorp wants to see financial professionals succeed, and this is evident in all of the marketing features provided to Wealthtender community members.  In addition to digital presence and SEO optimization, there are plenty of opportunities for financial advisors like myself to be quoted in national news publications."
Deb Meyer, CFP®, CPA/PFS, CEPA
WorthyNest
Here are some differences in my website since working with Wealthtender:

1. My domain rating tripled
2. The number of backlinks doubled
3. Website visits doubled
4. Was quoted in multiple articles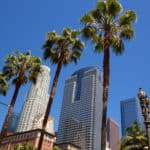 Registered Investment Advisor
Based in California
"I just spoke to a future client who found me through the website. What you are doing is working, and I'm very appreciative."
Rick Zwelling
Right Path Financial
"I love that you are mastering this thing called SEO (search engine optimization). Because you all have done so well with this, I've received my first referral client from Wealthtender."
Danielle Davis
Money in Matrimony
"I can truly say that Wealthtender is a part of my team. They are in my corner, not only marketing my firm, highlighting my services, but cheering me on (as provided by the opportunity for us to post a blog, article, or other mention weekly, and then Wealthtender shares that with the rest of the world). Instead of me marketing my firm, which I can and still do, I know that Wealthtender is doing it as well. The price point is fantastic for the value that you receive."
Maggie Klokkenga, CFP®, CPA
Make a Money Mindshift
"As an advisor, educator, and entrepreneur I understand very well how consumers and learners think and process information before making a decision. Even though I have spent countless hours updating and tweaking my own firm's website to my liking, I still find myself referring prospective financial planning clients to my profile on Wealthtender BEFORE I even mention my website to them. Not only does Wealthtender provide additional guides and resources I can easily share with my current clients and prospects, the platform pulls together the most relevant information in one place so visitors know exactly who I am, what I offer, who I work with, how I charge, and what my interests are in a succinct fashion. At the end of the day, Wealthtender allows me to reduce information overload for prospective clients and more easily communicate my unique value proposition in an automated way that still remains personal at its core – which is the true key to building lifelong professional relationships in any profession."
Ross Riskin, DBA, CPA/PFS, CCFC, MS Tax
Riskin Wealth Management
"I am very impressed with the quality of services that Wealthtender offers personal finance bloggers. The community is full of top-quality bloggers as well as finance experts. I love being able to easily connect with experts for my articles. Thank you Wealthtender."
Theresa Bedford
In the Game Investing
"Just signed up a client who found me here for ongoing planning. Talking to a prospect this week ( second meeting), found me here as well. Thank you for all you are doing for us."
Registered Investment Advisor
Based in Texas
As a financial advisor for dentists, I'm happy to be showcased in this Wealthtender article that appears on the first page of Google when searching the term "financial planner for dentists". I'm not aware if I've directly received a referral from the article (yet). However, I'm getting referrals from other advisors who don't work with early career dentists that I've shared this article with to demonstrate expertise. That's incredible, and I'm very pleased with Wealthtender!
Cecil Staton, CFP® CSLP®
Arch Financial Planning
"We have seen more immediate impact from your work than the 'big' marketing firm we are spending thousands on."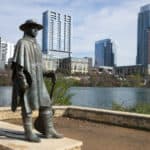 SEC Registered Investment Advisor
Headquartered in Texas
"I've enjoyed being a member of Wealthtender, there was just something I found so refreshing about the work you were doing and you were just and still are so authentic. So glad to have been one of the first members."
Jane Mepham
Elgon Financial Advisors
"Wealthtender is a great addition to other websites that new RIA business owners can get listed on. It helps us get leads, more press coverage, more opportunities to get into podcasts and further helps to prove our credibility.
The amount of support and help we all get for the cost of Wealthtender makes it easy to justify the cost. I'm confident I won't be off of Wealthtender for a long time, if ever."
Blaine Thiederman MBA, CFP®
Progress Wealth Management
"Wealthtender is really setting the bar higher. My profile is really kind of beautiful… and I've gotten a couple of clients from Wealthtender as well. So overall, a big fan!"
Registered Investment Advisor
Based in Indiana
"I love the newsletters. Your insight is fresh, innovative, and funny! Its a deadly combo. 😉"
Budget Life List
Budget Life List
"If you take a more hands-on, do-it-yourself approach to your personal finances, then you might want to check out Wealthtender. Wealthtender curates content from professional writers, personal finance bloggers, podcasters, coaches and the like. It's a wealth of information (pun intended). Whether you're looking for tips on getting out of debt, making a career move, finding a financial planner (hello!), or something else personal finance-related, Wealthtender is a good place to start."
Ryan Firth
Mercer Street