To make Wealthtender free for readers, we earn money from advertisers, including financial professionals and firms that pay to be featured. This creates a conflict of interest when we favor their promotion over others. Learn more. Wealthtender is not a client of these financial services providers.
➡️ Find a Local Advisor | 🎯 Find a Specialist Advisor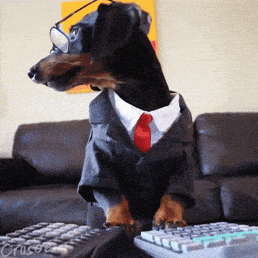 💸
Good morning.
If you want more people to open your newsletter about smart year-end tax moves, try using the subject line Free Beer. 🍻
Of course, the obvious question is, what does free beer have to do with paying taxes? 🧐
In 1982, the IRS took Edward Sullivan to court after he claimed a tax deduction for his free beer giveaway to patrons of his Oklahoma gas station.
The judge decided the deduction was legit and left the IRS high and dry.
We're not suggesting you try and deduct the cost of your beer this year. But in this week's newsletter, you just might learn how to save more than enough on your taxes to cover the cost of your next bar tab.
Looking for a little help from a friend who knows a thing or two about your uncle (Sam)?
Get to know financial advisors and coaches on Wealthtender knowledgeable about tax… so you can relax.
Friday Trivia: Approximately how many people work for the IRS? 👇
What is a Personal Financial Specialist (CPA / PFS)?
Essentially, a PFS is a CPA with training and work experience in the financial planning industry. They have the expertise it takes to help clients holistically with a number of financial matters including retirement, investments, risk management, estate planning, and taxes.
Let's take a closer look at what this financial certification is, how you may benefit from working with a PFS, and we'll get to know PFS designation holders featured on Wealthtender.
---
This Week's Reads & Listens
Enjoy this curated selection of content from Wealthtender Financial Network partners.
🥳 How we plan to pay $0 in taxes in 2021
As early retirees, we have an opportunity to pay $0 tax, because we have very little earnings at the current moment. But there's still one problem… [Accidentally Retired]
🙌 Dividend and Conquer Your Taxes
As a dividend growth investor or an income investor taxes are a reality. But fortunately, if you are receiving qualified dividends, taxes can be lower than taxes on your regular salary. [Dividend Power]
🧮 Listen and Learn
In this podcast episode, host Mike Cavaggioni speaks with Bernard Reisz, CPA, discussing innovative strategies to optimize your finances and reduce your taxes. [Average Joe Finances]
🏡 21 Tax Deductions for Landlords in 2021
Before you jump into the rental property deductions checklist, make sure you're up to speed on recent tax law changes. [Spark Rental]
✅ Tax Planning Strategies For 2021 (and Mistakes to Avoid)
Wondering what year-end tax planning moves to make for yourself or your small business? [Financial Freedom Countdown]
🩺 HSAs & HDHPs for the Win
It is the end of the year, which means you need to choose a health insurance plan for next year. Should you choose an HSA eligible plan for the potential tax savings? [Mile High Finance Guy]
–
Can't get enough? Check out these articles from members of our community, too:
Still want more? 🔎 Put the WISE Search Engine to work for you.
—
We're excited to introduce you to financial advisors and financial coaches featured on Wealthtender. Visit their profile page to learn more! Know someone who might be a good match? Forward this email and put your matchmaking skills into practice. 🤝
A Warm Welcome to the Latest Financial Advisor to Join Wealthtender:
---
---
---
The Brightest Stars
Each week we showcase a member of our network who has earned a 5-star review on Wealthtender.
Joney Talks – We aim at helping you understand the basics of money (investing) and create a place to discuss money with the ultimate goal of reaching our financial goals!
---
---
Thanks for helping us grow.
Would your friends enjoy waking up with us each Friday? (We promise to stay on our side of the bed.)
Share the link to today's newsletter and ask them to (gently) press this button:
---
Have a personal finance question you would like answered by members of the Wealthtender Financial Network? Or interested to see an article written on a particular topic? Let us know!
Missed last week's newsletter? [Step into the time machine]
👉 Friday Trivia: Approximately how many people work for the IRS? According to WalletHacks: There are nearly 80,000 employees at the IRS, that's more than the CIA and the FBI combined. For what it's worth, the CIA headcount is an "estimate." 😉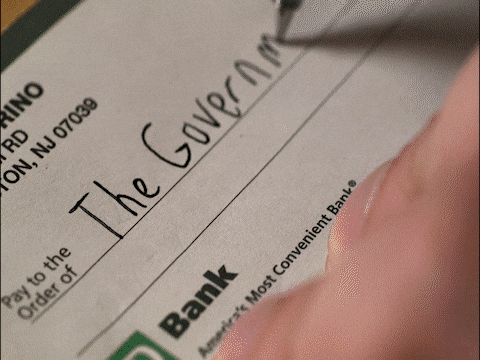 To make Wealthtender free for readers, we earn money from advertisers, including financial professionals and firms that pay to be featured. This creates a conflict of interest when we favor their promotion over others. Learn more. Wealthtender is not a client of these financial services providers.
➡️ Find a Local Advisor | 🎯 Find a Specialist Advisor