Disclaimer: In order to make Wealthtender free for our readers, we earn money from advertisers including financial professionals who pay to be featured on our platform. This creates a natural conflict of interest when we favor promotion of our clients over other professionals not featured on Wealthtender. Learn how we operate with integrity to earn your trust.
Homesharing is when two unrelated people come together for the purposes of sharing a living accommodation, such as a home or an apartment. Now you may think this sounds like a typical roommate situation, but there's actually more to homesharing than that.
Homesharing is a term used by a movement started by Maggie Kuhn, an American activist who also founded the Gray Panthers in 1970, an organization that champions the rights of seniors. Kuhn realized that as people age they often face loneliness, isolation, and the real possibility of ending up in a nursing home.
Her idea was to match up seniors who had extra space in their homes with younger people who needed an affordable place to live. Her idea caught on and in 1980 she founded the National Shared Housing Resource Center, a U.S. based agency that promotes the benefits of homesharing. Over the decades, the homesharing movement has gone international, with programs forming in Europe, Canada, Japan, and Korea.
A win-win for all ages
This intergenerational matchup ends up being a positive for both parties in a variety of ways. The senior usually charges their tenant rent that is much less than the going market rate. In expensive cities like San Francisco and New York, I've seen homesharing situations where tenants save 50% or more on their housing costs (equal to saving about $1,000 or more a month). In exchange for the low rent, the senior generally asks the tenant to provide help around the house doing chores.
HIP Housing is a non-profit homesharing agency in San Francisco that has been matching home providers and home seekers for 40 years. San Francisco is one of the most expensive rental markets in the world. According to Rent Jungle, the average rent for a one-bedroom apartment is an astonishing $3,600 a month.
The agency matches people who cannot afford the city's high rents with older people who can no longer afford to live alone on a fixed income and have extra bedrooms in their home to share.
This short video tells the story of Selena, a college student studying to become a doctor, and Cordelia, a senior who shares her home through the HIP Housing homesharing program:
Opportunity to live rent-free
Some homesharing agencies use a different model that doesn't have an exchange of money between the two parties. Instead, the home seeker exchanges their time and services each week for rent-free housing. This is the model used by Lucie Cunningham, founder of THE Homeshare, a homesharing agency in Dublin, Ireland.
As part of my Affordable Housing Tips radio show, my co-founder and I recently interviewed Lucie. She explained how her agency matches the senior with the accommodation seeker:
"Our program matches unrelated people who live together for mutual benefit. Typically, it's an older householder who has a spare room in their home who offers this spare room to an accommodation seeker in exchange for about 10 hours a week of household support and companionship as well as an overnight presence in case of an emergency."
Lucie explains the overnight presence of another person in the house is a huge benefit to the senior. A big safety concern for many older people is the worry of not having anyone around at night to help out if there's an emergency, accident, or unexpected illness.
The chores that Lucie refers to that are part of the accommodation seeker's responsibilities might include things like vacuuming, dusting, meal preparation, cutting the grass, or grocery shopping. Part of the 10-hour weekly commitment might also include social interaction, such as having a meal and a chat each day. However, this is not a caregiving situation so no hands-on nursing or attending to the senior's personal needs would be part of the homesharing contract.
This kind of homesharing situation is ideal for a college student or a single person who works during the day and can be home during the night.
Where to find a homesharing agency
If you're in the United States, a good place to start would be the National Shared Housing's homesharing directory. You'll find the names and contact information of agencies located throughout the U.S. If you're outside the U.S., then check out Homeshare International.
While homesharing agencies vary in their policies, their mission is to match the home provider with an appropriate home seeker so that both parties can mutually benefit. This might entail asking both parties to agree to a vetting process that includes an extensive interview along with an income and criminal background check.
The Bottom Line
As affordable housing becomes more difficult to find, I'm seeing more housing organizations and nonprofits adopting a homesharing model. There are now group shares for families with children. I've also seen homesharing opportunities that target specific demographics, such as single parents, empty nesters, and Baby Boomers.
I've studied homesharing for about a year now and one common theme that has struck me in reading stories about homesharers is how many of them begin to view one another as family. People form a social bond that transcends age, race, and gender. While the financial benefits for each party are what initially attract people to homesharing, it's the heartfelt social bond that people form with one another that keeps it going and makes it successful.
What do you think about homesharing as an affordable housing solution? We'd love to hear your comments! Feel free to leave them below.
(Disclaimer: This article is intended for informational purposes only and should not be considered financial or legal advice. Not all information may be accurate. You should consult a financial professional before making any major financial decisions.)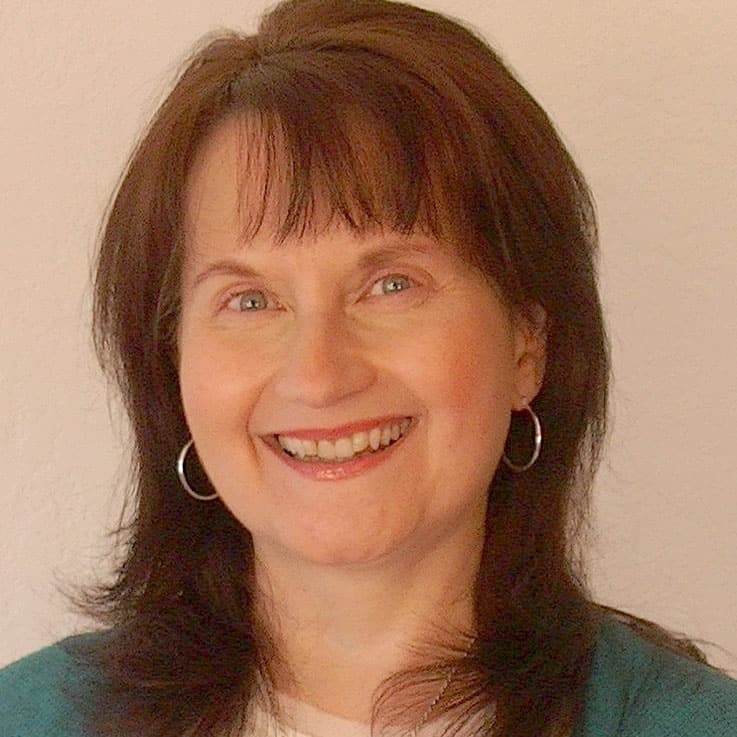 About the Author
Elizabeth Blessing
I'm an editorial writer and copywriter for financial and investment publishers.
I've written about growth investing for the award-winning newsletter, The Complete Investor, and about high-yield stocks for Leeb Income Millionaire and Leeb Income Performance.
Disclaimer: The information in this article is not intended to encourage any lifestyle changes without careful consideration and consultation with a qualified professional. This article is for reference purposes only, is generic in nature, is not intended as individual advice and is not financial or legal advice.