The Wealthtender Guide to
Chartered Financial Analysts
Should You Hire a Chartered Financial Analyst?
If you're an individual or family with considerable wealth seeking a financial professional with the credentials to oversee a complex portfolio of investments, hiring a Chartered Financial Analyst (CFA) may be right for you. Many CFAs also work with individuals and families who don't yet have considerable wealth, while a majority hold positions at financial institutions in various roles not working directly with individual investors.
Read More
Let's take a closer look at what this designation is, what it takes to earn it, and if it makes sense for you to consider working with a CFA based on your individual requirements.
What is a Chartered Financial Analyst (CFA)?
A Chartered Financial Analyst (CFA) is a globally recognized and respected financial certification for financial professionals who would like to develop their expertise in investment management. It's administered by the CFA Institute, which is an international organization that strives to promote knowledge and financial literacy in investments.
With a CFA designation, financial professionals gain the knowledge and skills needed to succeed in finance, banking, and securities. Its curriculum was specifically designed to reinforce a variety of important investment principles.
CFA graduates often evaluate the investment instruments and opportunities of their clients and use this information to make high conviction recommendations. Therefore, this designation is often obtained by those who work for investment management firms, brokerage houses, or investment publications.
The CFA exam is so rigorous that it's divided into three parts: Level I, Level II, and Level III. Financial professionals will begin with Level I and eventually work their way up to Level III. To be granted the CFA charter, they must earn a passing score on all three exams. Typically less than half of the candidates taking the CFA Level I exam each year achieve a passing score.
Each level of the CFA exam covers a variety of subjects. Examples of these include financial statement analysis, equity valuation and analysis, quantitative methods, portfolio management, capital market theory, and venture capital.
Should You Hire a CFA?
A CFA has the advanced investment expertise and depth of financial knowledge that may help you if you:
Are a High Net-Worth Investor: As a high-net worth investor, you want to make the most out of your money. Since your situation may be complex, you can count on a CFA charterholder to help you uncover investment opportunities that other financial professionals may not be able to find. They know what it takes to look beyond the surface and help you meet your short-term and long-term financial goals.
Would Like Comprehensive Investing Help: If you have a large portfolio and would like a top-notch professional to manage your investments and securities, a CFA is a solid choice. They can provide you with the high-level management you need to maximize your investment income.
Wish to Start a Business: A CFA can be very beneficial if you're ready to take the plunge and start a business. You can trust them to help you evaluate and make smart investment decisions on a wide array of financial matters. They may also assist you in assessing potential risks that your organization is facing or may face in the future so you can avoid serious financial pitfalls.
Are in Need of Extensive Financial Planning: If you've sold a business, gone through a divorce, lost a loved one, or unexpectedly accumulated a large sum of wealth, a CFA can help you navigate your new financial situation with comprehensive advice you may not be able to receive elsewhere.
What Do Chartered Financial Analysts Have To Say About Hiring A CFA?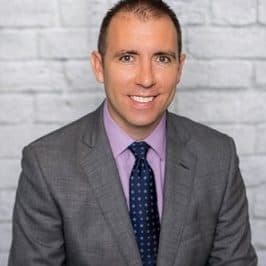 Jeremy Keil, CFA, CIMA®
"If you're focused strictly on investing, you would want to find someone who has the Certified Investment Management Analyst® (CIMA) certificate or the Chartered Financial Analyst® (CFA) certificate.
Someone with the CIMA® designation is the highest level of investment education for constructing investment portfolios. The CFA® designation is the highest level of education for individual investment analysis.
Typically you would ask a CIMA® professional to put together your investment mix of mutual funds and ETFs, which are collections of stocks and bonds.  A CFA® charterholder would more often be focused on analyzing the merits of each individual stock and bond.
The CFA® curriculum is certainly more advanced than the CIMA® as it goes through the same topics as the CIMA®, and then adds about 10x more! The CFA® curriculum involves passing 3 levels of examinations, each one tougher than the last. The average passing rate for each exam is 40%-50%, so you know that a CFA® charterholder has made it through a rigorous amount of investment knowledge!"
What Does it Take to Earn and Maintain the CFA?
Those who hope to earn a CFA designation must fulfill certain requirements set forth by the CFA Institute. Here's a brief overview of the requirements:
CFA Education Requirements
Before a financial professional sits for Level I of the CFA exam, they need to complete or be in their last year of an undergraduate program in finance, economics, and business. If they'd like to continue to Level II of the exam, they must graduate with that degree.
CFA Experience Requirements
Financial professionals with at least four years of relevant work experience may be eligible to take the CFA. It's important to note that while the experience must relate to business, it doesn't have to do with the fields of finance or investments.
CFA Exam
The CFA exam is made up of three parts: Level I, Level II, and Level III. Level I consists of two sections and 240 total multiple choice questions, which must be completed over three-hour sessions in the same sitting.
Upon passing Level 1, a CFA candidate can sit for the Level II exam a year later and Level III exam a year after that. Level I includes 120 questions, which are divided into 20 "mini-cases" that are essentially real-life scenarios with questions. Level III also has case-based scenarios as well as several essay questions.
The CFA Board of Governors waits until the exams have been graded before determining the minimum passing score for each section. It's important to note that the score varies on a yearly basis. Test takers won't know exactly how many points they scored in each section but they will find out if they scored below 50%, between 50-70%, or above 70%.
CFA Continuing Education Requirements
Once a financial professional passes the CFA charter, they are required to continue their education. The CFA Institute asks that all charterholders pay annual dues and participate in continued study to advance their careers.
How To Find The Best Chartered Financial Analyst For You
For most individuals and families, the financial advisor you hire may not hold their CFA designation, but you'll often find your investments like mutual funds and managed accounts are overseen by investment professionals who are CFA charterholders.
If you prefer to work with a financial advisor who has earned their CFA designation, you can search the directory of CFAs on the CFA Institute website or simply scroll down to get to know Chartered Financial Analysts on Wealthtender.
Disclaimer: In order to make Wealthtender free for our readers, we earn money from advertisers including financial professionals and firms that pay to be featured on our platform. This creates a natural conflict of interest when we favor promotion of our clients over other professionals and firms not featured on Wealthtender. Learn how we operate with integrity to earn your trust.
Click a Pin Below to View More Professionals by Region
Suzanne Highet, CFP®, CFA
Richard J. Archer, CDAA, CFA, CFP®, MBA
Matt Smith, CFA®, CFP®, CIMA®, CAIA®
J Lawrence Manley Jr., CFA
Royce W. Medlin, CFA, CAIA
Featured Chartered Financial Analysts in California
Featured Chartered Financial Analysts in Illinois
Featured Chartered Financial Analysts in New Jersey
Featured Chartered Financial Analysts in Maryland
Featured Chartered Financial Analysts in New York
Featured Chartered Financial Analysts in Nevada
Featured Chartered Financial Analysts in Oregon
Featured Chartered Financial Analysts in Texas
Featured Chartered Financial Analysts in Washington
Featured Chartered Financial Analysts in Wisconsin