Disclaimer: In order to make Wealthtender free for our readers, we earn money from advertisers, including financial professionals and educators who pay to be featured on our platform. Learn more about how we make money.

🥳
Good morning.
Don't let the door hit you on the way out, year 2020. 👋
The bar to beat may be low, but 2021 is destined to be much more fun! 🎉
And with a few smart money moves now before you break out the eggnog this holiday season, you'll be on your way to a happy new year with a little more dough. 💵
We asked our network of finance friends to share their best suggestions for year-end money moves to make and they didn't disappoint! 👏
So enjoy today's curated list of recommended reads and listens to get your finances prepared for the new year. And then sit back and enjoy your well deserved holiday cheer. 🥂
How many glasses of champagne are consumed on New Year's Eve? 👇
---
Recommended Reads
We think you'll enjoy this curated selection of articles from Wealthtender Financial Network partners.
💸 Year-End Tax Tips for You (& Your Business)
Whether you're hoping to reduce your taxable income or optimize your small business deductions, you'll be AOK when you learn what to do with your HSAs, FSAs, RMDs and QBI. [Financial Freedom Countdown]
💲 More Tax Tips!
'tis the season for tax tips, so we'll keep 'em coming. Did you know 66% of taxpayers are likely to receive a refund? These 11 tips will help you optimize your taxes to keep your wallet fat and the IRS happy. [Carreira Finance]
🙌 New Year's Resolutions that Stick
To make resolutions you can keep, you'll need to start small. Can picking one behavior to work on at a time really work? [Early Morning Money]
⏲ 5 Minutes a Day
It's hard to figure out how to get somewhere if you don't know where you're going. Once you have a clear picture, it's much easier to put together a plan to get you there. Can you achieve your dreams in the new year with this 5 minute a day habit? [Money Life Mentor]
🏆 Richer, Healthier and Smarter in 2021
If you're feeling ambitious, why not fatten your wallet, slim your waistline AND boost your IQ in the new year? [The Savvy Couple]
👛 What's Your Spending Plan?
A budget is one thing. But a spending plan? In just six steps, turn your 2021 budget into a spending plan aligned with your values to achieve your financial goals. [TwentyFree]
😎 40 Money Tips (from 40 Money Experts)
From thinking like a CEO to respecting your money and still having a little fun, the stories and ideas from these money mavens will put you in the driver's seat of your personal finances in 2021. [Money Bliss]
Listen to This
Recent podcast episodes from Wealthtender Financial Network partners you should listen to next.
🎧 Year-End Money Do List
On your next walk around the block, load up this 12 minute podcast episode for a quick dose of year-end to do's and you'll be skipping to a happy beat when January rolls around. [Centsable Chat]
We're excited to introduce you to financial advisors and financial coaches featured on Wealthtender. Visit their profile page to learn more! Know someone who might be a good match? Forward this email and put your matchmaking skills into practice. 🤝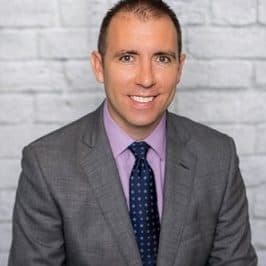 Jeremy Keil
Find your ideal retirement strategy with our 5 step retirement income process.
Christine Luken
Financial Coach to Professional Single & Divorcing 💔Women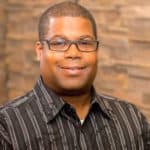 Anthony Kirlew
Helping people live Fiscally Sound lives by leveraging real estate.
The Brightest Stars
Each week we showcase a member of our network who has earned a 5-star review on Wealthtender.
Engineer my Freedom documents this blog owner's journey from an engineering world into financial freedom.
---
---
Thanks for helping us grow.
Would your friends enjoy waking up with us each Friday? (We promise to stay on our side of the bed.)
Share the link to today's newsletter and ask them to (gently) press this button:
---
Have a personal finance question you would like answered by members of the Wealthtender Financial Network? Or interested to see an article written on a particular topic? Let us know!
Missed last week's newsletter? [Step into the time machine]
👉 How many glasses of champagne are consumed on New Year's Eve? According to research done by WalletHub, 360 million glasses of champagne or sparkling wine are consumed on New Year's Eve alone.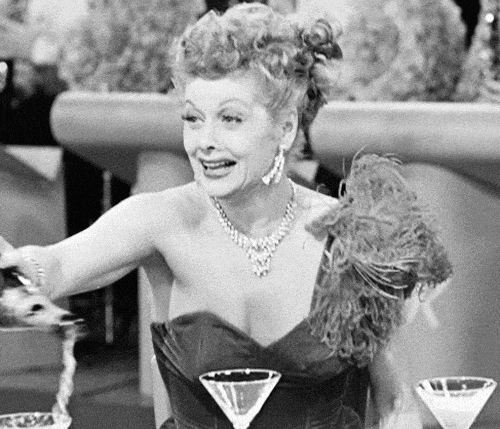 Disclaimer: The information in this article is not intended to encourage any lifestyle changes without careful consideration and consultation with a qualified professional. This article is for reference purposes only, is generic in nature, is not intended as individual advice and is not financial or legal advice.