Advisory Firm Growth Solutions
We help wealth management firms grow faster and more profitably
with flat fee lead generation and digital marketing services.
Return to Wealthtender Benefits Overview & Individual Advisor Sign Up
How Will Your Firm Get Clients Online?
(Without Sacrificing Your Revenue.)
Many lead gen platforms take a significant percentage of your management fee when they match your advisors with a prospect. While these services can be effective in adding new clients quickly, the cost can be steep.
When your firm joins Wealthtender, your flat fee digital marketing investment compounds over time, paying dividends when an increasing number of your future clients find you and your advisors directly online. And when they do, your advisory fee is yours to keep.
Wealthtender complements revenue-sharing lead gen platforms in the near term while positioning you to acquire an increasing percentage of clients organically for years to come. You'll also enjoy a 15% advisory firm discount when you sign up for Wealthtender with multiple advisors.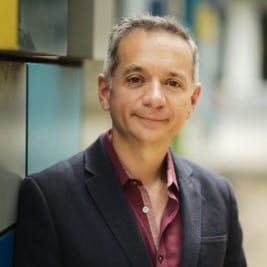 Brian Thorp
Wealthtender Founder & CEO
LinkedIn Profile
Email: brian@wealthtender.com
Phone: (512) 856-5406
---
---
Increase Visibility for Your Firm.
And Collect Testimonials Compliantly.
When two or more financial advisors from the same firm join Wealthtender, we'll create a profile page for your firm for inclusion in the Advisory Firm Directory.
Your firm profile page offers an additional way for prospective clients to learn what's unique about your services and team, with quick access to individual profile pages for each affiliated advisor.
You can also collect and display testimonials for your firm in compliance with SEC Marketing rule requirements. Learn more about Certified Advisor Reviews™.
---
Showcase Your Firm on Wealthtender.
Stand Out and Strengthen Your SEO.
In addition to your firm's directory listing, a showcase Q&A article published on Wealthtender helps you reach a broader audience and provides SEO benefits to increase your firm's visibility in online search results.
We'll work with you to determine a few questions that can help people understand what makes your firm unique with answers provided by your founder, CEO, or another team member.
Recent Firm Showcase Examples for:
---
Use Custom Widgets from Wealthtender for Your Firm's Unique Needs
Looking for White Label Solutions?
Whether you're looking for a fully compliant plug & play solution to showcase your advisors and their Certified Advisor Reviews on your website, or you're interested in customized widgets without incurring development costs, white label solutions from Wealthtender may be ideal for your needs.
With widgets designed for easy installation on your own website or hosted for you on wealthtender.com, we're happy to discuss ways we can help you achieve your goals.
Return to Wealthtender Benefits Overview & Individual Advisor Sign Up