THE #1 DIGITAL MARKETING GROWTH PLATFORM FOR WEALTH MANAGEMENT FIRMS
🎯 Inbound Lead Generation. Testimonial Marketing. 100% Designed for Compliance.
Increase your marketing ROI.
Lower the cost of acquiring new clients.
Imagine joining top wealth management firms that:
🤝 Harness the power of digital marketing to attract their ideal clients 24/7 with SEO-optimized advisor profiles on the #1 find-an-advisor website
⭐ Turn client testimonials into online reviews that become a powerful new referral source and multiply the ROI on traditional lead gen strategies
🎉 Rest easy at night knowing their testimonial marketing program incorporates best practices for SEC Marketing Rule and FINRA compliance.
Are You Ready to Grow?
✅ Get started in just two minutes.
Looking for Individual Advisor Plans?
Wealthtender Intro (< 9 Minutes)
Convert more prospects into clients with online reviews.
The new SEC Marketing Rule is a game-changer for advisory firms. Wealthtender is the first SEC-compliant advisor review platform.
Certified Advisor Reviews™
Certified Advisor Reviews help consumers make smarter hiring decisions when choosing a financial advisor. Advisory firms can opt in or turn off Certified Advisor Reviews at any time. Learn more.
Your Stars Shine on Google
About one week after receiving 5 reviews, advisors can expect to see their gold stars appear in Google search results with their Wealthtender profile page. These positive trust signals are powerful with prospects.
Reviews on Your Website
Wealthtender provides easy-to-use widgets to collect and/or display client reviews on your website, in addition to your Wealthtender profiles. Add a testimonials page to your website with just a few clicks. Learn more.
Compliance Friendly
Before a new review is published, a notification is sent to the financial advisor (or compliance designee) to add appropriate disclosures. Once added, the review is published. Watch the 7-minute demo video.
"I reviewed Wealthtender and their client review process, and I am good with it, I actually, really like their process."
Chief Compliance Officer, Barron's 2022 Top 100 RIA Firm
Headquartered in Virginia
Your reviews on Wealthtender send positive trust signals to Google.
Collect reviews compliantly on Wealthtender. Rank higher in search engines. Accelerate the trust-building process with prospects.
Amplify the reach of your firm's online reviews.
Introducing Wealthtender Review Sync™
By activating the Wealthtender Review Sync feature, your incoming reviews will display on each advisor's profile on Wealthtender, in addition to your firm profile.
The benefits don't stop there. When prospective clients search Google for your firm name or the name of any advisor, your gold stars appear in search results, strengthening your SEO and helping you stand out.
Prefer to let each advisor collect and display reviews individually on their profiles? That's fine, too.
Learn more about Certified Advisor Reviews™.
Why do top wealth management firms join Wealthtender?
Wealthtender is an essential digital marketing platform that lowers the cost of acquiring new clients and increases marketing ROI.
🔍 Get Found on Wealthtender
Nearly 500,000 people visited Wealthtender in the last year seeking financial guidance
Your advisors gain immediate visibility in the #1 find-an-advisor directory
Feature your advisors in popular online resources used by consumers to research local advisors and find specialists across the country who understand their unique needs
🚀 Convert More Prospects
Grow your prospect pipeline with impactful SEO to rank your advisors higher on Google and strengthen their online reputation
Accelerate the trust-building process with the industry's first SEC-compliant testimonial marketing platform
Your advisors build authority and stand apart when they're quoted on MSN, Wealthtender, and popular media outlets
✅ Outsized ROI. Low Monthly Cost
Enjoy a 15% discount off individually priced plans with additional discounts for annual billing.
Choose the Done-for-You option at checkout, and we'll set up your firm and advisor profiles at no additional cost
Wealthtender is the highest-rated solution in the 2023 T3/Inside Information Advisor Software Survey; Category: Digital Marketing Tools – Lead Capture
Supercharge your SEO with profile pages on Wealthtender.
Thousands of people visit wealthtender.com each month to discover financial advisors and improve their financial health.
A Top 5 Marketing Strategy
Your profile pages benefit from our industry-leading Domain Authority to strengthen your SEO. "Paid web listings" like Wealthtender rank as a Top 5 Marketing Strategy in the Kitces Research Survey on Advisor Marketing.
Multiple Shots on Goal
Unlike basic find-an-advisor sites that limit advisor visibility to one directory, we feature advisors in local guides and specialist showcases that often rank on the first page of Google for search terms popular among people looking for an advisor.
Free Done-for-You Setup
Sign up for any plan, and we'll create your SEO-optimized firm and advisor profile pages at no additional cost. Sign in to personalize and manage your profile anytime. Prefer to set up your profile page on your own? That's easy, too.
Designed for Compliance
Wealthtender is designed with compliance at its core. We love making compliance officers smile. Our founder is a member of the National Society of Compliance Professionals with over 25 years of industry experience.
"We have seen more immediate impact from Wealthtender than the 'big' marketing firm we are spending thousands on."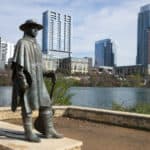 SEC Registered Investment Advisor
Headquartered in Austin
Maximize your ROI with additional digital marketing benefits.
Access valuable perks and resources offered exclusively to advisors in the Wealthtender community.
Get Quoted in the Media
Your Advisors enjoy weekly opportunities to get quoted by writers and gain national media recognition in publications like MSN and popular websites. Learn more.
Content Boost Library
Access 100+ articles on a broad range of topics, plus new articles monthly, to create or expand the content library on your website. Turn your website into a powerful marketing tool. Preview Content Boost.
"Here are some differences in my website since working with Wealthtender:
My domain rating tripled. The number of backlinks doubled. Website visits doubled. I was quoted in multiple articles."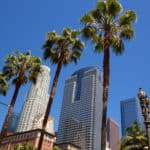 Independent Financial Advisor
Based in California
Enjoy a 15% Advisory Firm Discount
By signing up 2+ advisors, we'll automatically apply a 15% discount off the individual advisor monthly* rates below.
* Additional discounts available for annual billing.
---
A Message from Our Founder
Hi there! 👋
Thanks for your interest in joining Wealthtender.
Since launching Wealthtender in 2019, we've worked tirelessly to become the #1 find-an-advisor directory1 and online reviews website helping thousands of Americans each month discover the right wealth management firms and financial advisors for their individual needs.
Today, Wealthtender is an essential digital marketing platform helping wealth management firms and advisors accelerate their growth and convert more prospects into clients.
Our Independence Benefits Consumers and Advisors
Wealthtender is not sponsored by a national wealth management firm, credentialing organization, or industry association. Our independence lets us feature financial advisors with a greater diversity of backgrounds and experience than sites limited to a single firm or professional designation.
Of course, we take great pride in helping consumers learn the potential benefits of hiring advisors who have earned advanced credentials. In fact, we've published articles on more than 35 professional designations that describe the credentialing requirements and showcase advisors in our community who hold the designation.
Wealthtender Generates Long-Term ROI for Advisors at a Low Monthly Cost
Most directory listings published by industry associations and credentialing organizations are offered to members as a courtesy, providing few details about advisors and limited value to consumers.
At Wealthtender, on the other hand, our singular focus on becoming the #1 find-an-advisor website explains how we earned our industry-leading Domain Authority1 and successfully launched Certified Advisor Reviews™, the first SEC-compliant online review platform.
We also reach more consumers each month who visit wealthtender.com and read our syndicated content on popular finance websites in our network and through our partnership with MSN than any other find-an-advisor website.
A Top 5 Marketing Strategy for Around $1/Day
By joining Wealthtender, you benefit from a top 5 marketing strategy2, according to Kitces.com research.
Along with many additional benefits to help you generate the maximum ROI from your digital marketing investment, joining Wealthtender is a smart complement to your firm's marketing activities that work well, and a replacement worth considering for those that don't.
When your firm joins Wealthtender, your digital marketing investment compounds over time, paying dividends when an increasing number of your future clients find your advisors directly online. And when they do, your advisory fee is yours to keep.
The Highest-Rated Solution in Our Category
In March 2023, the annual T3/Inside Information Advisor Software Survey of more than 3,300 advisors was published and previewed on the main stage at the T3 Technology Tools for Today conference in Tampa. (Get the 2023 Report)
Wealthtender is prominently recognized in the 'Mighty Mites' category that showcases solutions that have achieved 'an extraordinary average user rating'. Wealthtender also stands out as the highest-rated solution in the 'Digital Marketing Tools – Lead Capture' category.
We're grateful to our growing community of wealth management firms and advisors for taking the time to participate in the survey and sharing their experience with other advisors interested in finding the best digital marketing tools to grow their business.
Let's Chat
How can I help you today? Schedule a Zoom meeting or reach out anytime, and let's discuss how Wealthtender can help your firm and advisors get more clients online.
Ready to get started? Choose your plan and join today.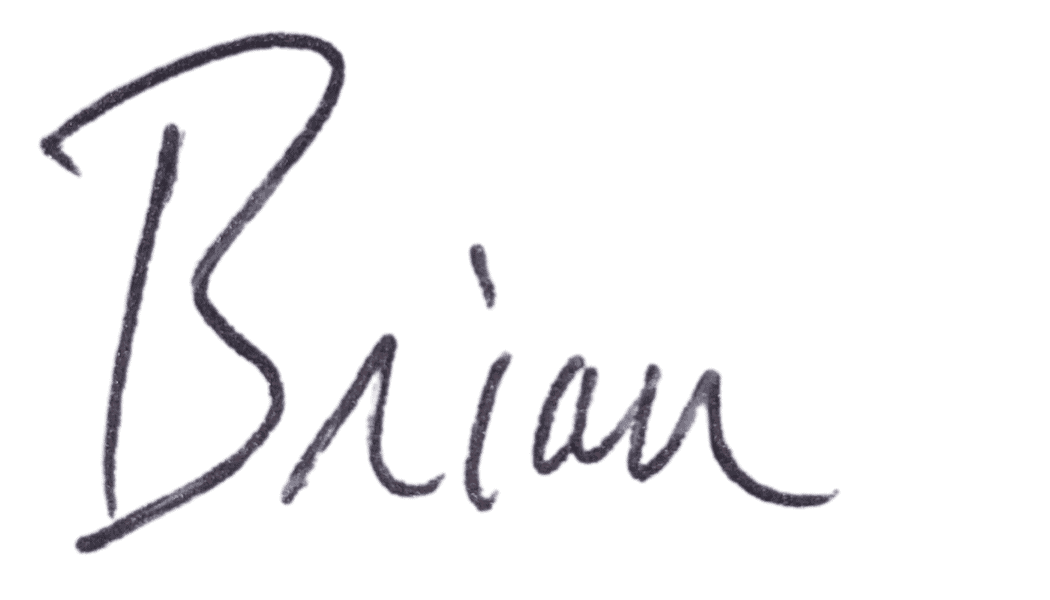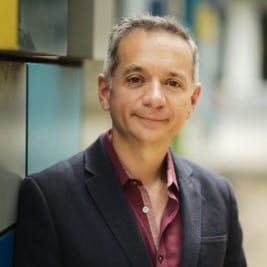 Brian Thorp
Wealthtender Founder & CEO
LinkedIn Profile
Email: brian@wealthtender.com
Phone: (512) 856-5406
---
2 Read the Kitces Study

According to a 2020 industry benchmarking study conducted by Michael Kitces at Nerd's Eye View, paid web listing platforms like Wealthtender rank as a category among the Top 5 Most Cost-Effective Marketing Strategies for advisors.

Standout Strategies #4 & #7 for Top Marketing Performers are benefits offered by Wealthtender. Plus, your online reviews can increase new client referrals #1.