To make Wealthtender free for readers, we earn money from advertisers, including financial professionals and firms that pay to be featured. This creates a conflict of interest when we favor their promotion over others. Learn more. Wealthtender is not a client of these financial services providers.
➡️ Find a Local Advisor | 🎯 Find a Specialist Advisor
🌴
Good morning.
Are you thinking about saying "I quit" to your boss soon? If so, you're not alone.
Almost two thirds of Americans are currently looking for a new job. But for many among them, it's not an increase in pay they're after, but greater freedom to live a life where work is increasingly defined on their own terms.
Today's recommended reads and listens feature diverse perspectives from around our community to help you decide just how much freedom you might be able to afford if you're ready to increase the life in your work/life balance.
And if you're looking for a guide who can put you on the right path, get to know the financial advisors and financial coaches featured on Wealthtender.
Friday Humor: Why did the massage therapist quit his job? 👇
Achieve Financial Freedom with these
Financial Independence Blogs
If working in a traditional 9 to 5 job until your 65th birthday sounds appealing, this guide probably isn't for you.
But if you dream of having enough income or savings to work on your own terms or retire early, this guide can help you get started on your path to financial freedom.
---
This Week's Reads & Listens
Enjoy this curated selection of content from Wealthtender Financial Network partners.
🏄‍♀️ Want to Retire Early?
There are 6 critical issues that can dramatically impact your early retirement planning. Take it from a financial coach who has been living this dream since 1997. [Financial Mentor]
📊 Creating an Early Retirement Withdrawal Strategy
"When you end up accidentally retired at 36, you obviously have done many things right. Even so, I was caught off guard in terms of properly planning for an early retirement." [Accidentally Retired]
⚖ Balancing Financial Independence and Lifestyle Design
I'm a big proponent of balancing lifestyle design and the pursuit of financial independence because I didn't want to sell my 20s for an early retirement. [TwentyFree]
🧐 Is Retiring Early Right for You?
When you retire early, everything you've sacrificed will be worth it when you just reach that magical point and pull the trigger. Right? [Fire and Wide]
😎 15 Good Reasons to Retire Early
No matter the age, retiring early has lots of benefits and is something everyone should consider. [Financial Freedom Countdown]
🔥 Chasing FIRE: The Struggle is Real
"After an inner battle that was so intense I don't remember it, I decided to pursue FIRE. Now, I frequently tell people that I am kicking sand on the traditional retirement age." [Budget Life List]
💸 An Interactive Guide to Financial Independence
"If there's one takeaway you get from this post, it's that the concept of financial independence isn't solely for those who are extremely wealthy or for those who are nearing social security." [Minafi]
🙋‍♀️ What Would You Do If You Retire Early?
If you're seriously working towards financial independence and retire early, you should outline what you want to do in retirement before you reach it. [Radical FIRE]
Can't get enough? Check out these articles from members of our community, too:
Still want more? 🔎 Put the WISE Search Engine to work for you.
—
We're excited to introduce you to financial advisors and financial coaches featured on Wealthtender. Visit their profile page to learn more! Know someone who might be a good match? Forward this email and put your matchmaking skills into practice. 🤝
Meet The Latest Financial Advisors to Join Wealthtender:
---
---
---
The Brightest Stars
Each week we showcase a member of our network who has earned a 5-star review on Wealthtender.
WantFI.com – Advanced personal financial topics discussed in detail from a financial professional. No generic advice or platitudes.
---
---
Thanks for helping us grow.
Would your friends enjoy waking up with us each Friday? (We promise to stay on our side of the bed.)
Share the link to today's newsletter and ask them to (gently) press this button:
---
Have a personal finance question you would like answered by members of the Wealthtender Financial Network? Or interested to see an article written on a particular topic? Let us know!
Missed last week's newsletter? [Step into the time machine]
👉 Friday Trivia: Why did the massage therapist quit his job?
Because he kept rubbing people the wrong way. 🙄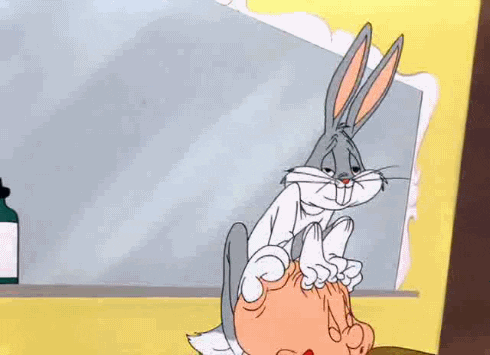 To make Wealthtender free for readers, we earn money from advertisers, including financial professionals and firms that pay to be featured. This creates a conflict of interest when we favor their promotion over others. Learn more. Wealthtender is not a client of these financial services providers.
➡️ Find a Local Advisor | 🎯 Find a Specialist Advisor